Playing cards
If you don't have a smart phone or want to test your skills offline we have created a deck of playing cards which entertain and educate the travellers. The benefits of this approach is MPI gets the chance to communicate their message in a way the breaksaway from traditional platforms or previous approaches.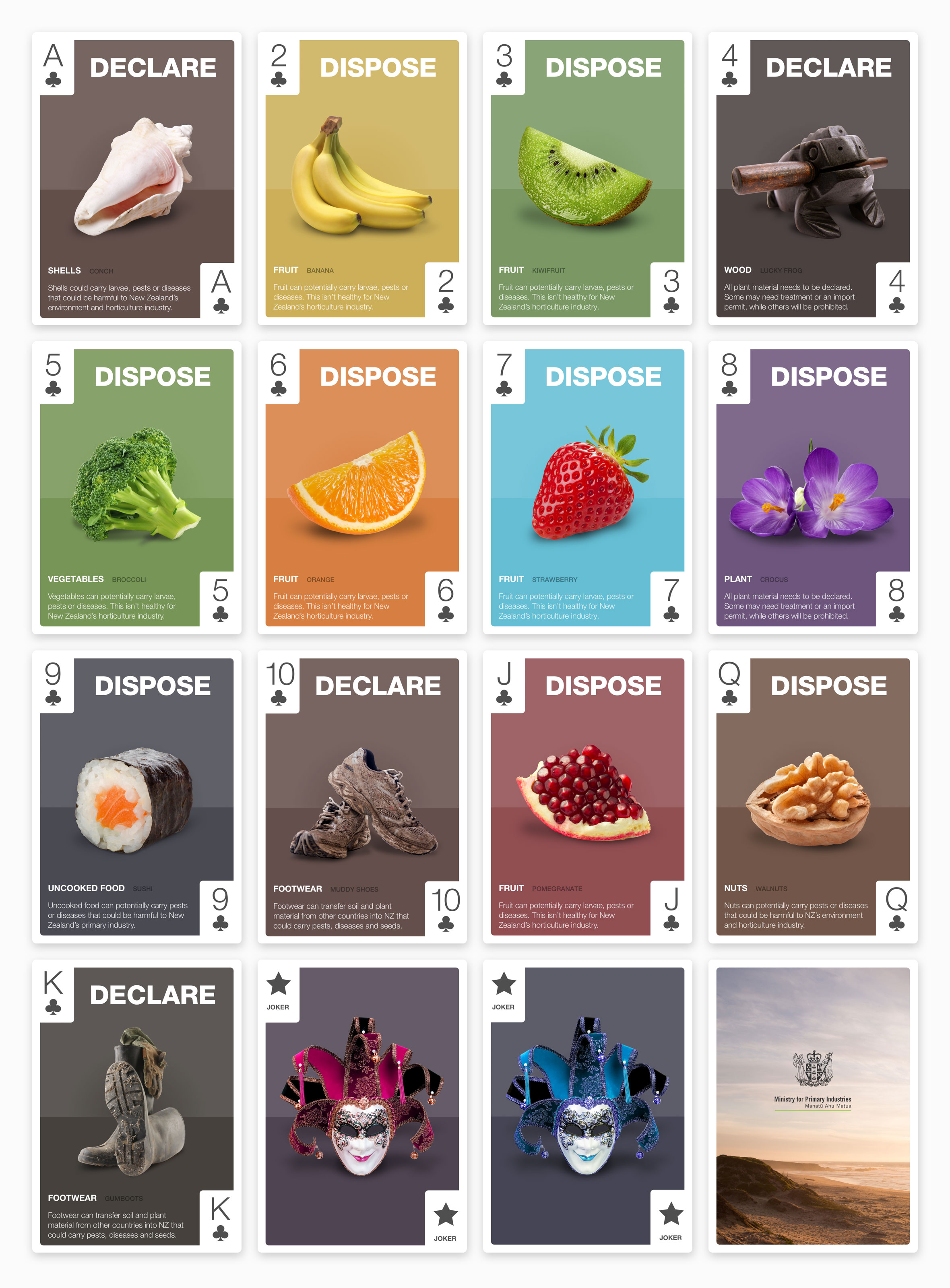 Declare or dispose game
Similar to the playing deck game travellers can enjoy some down time while learning more about New Zealand's biosecurity requirements. The benefits of this environment is we can also deliver content via video and link to external resources for the traveller to get further information or ask questions.