Minimal sign in screen
Technicians connect to network devices via an IP address and a web browser. They are presented with a clutter-free interface to quickly configure the device.
Custom performance dashboard
Choose the widgets you'd like to display and drag 'n drop elements on the screen and arrange the performance dashboard layout to suit your individual workflow.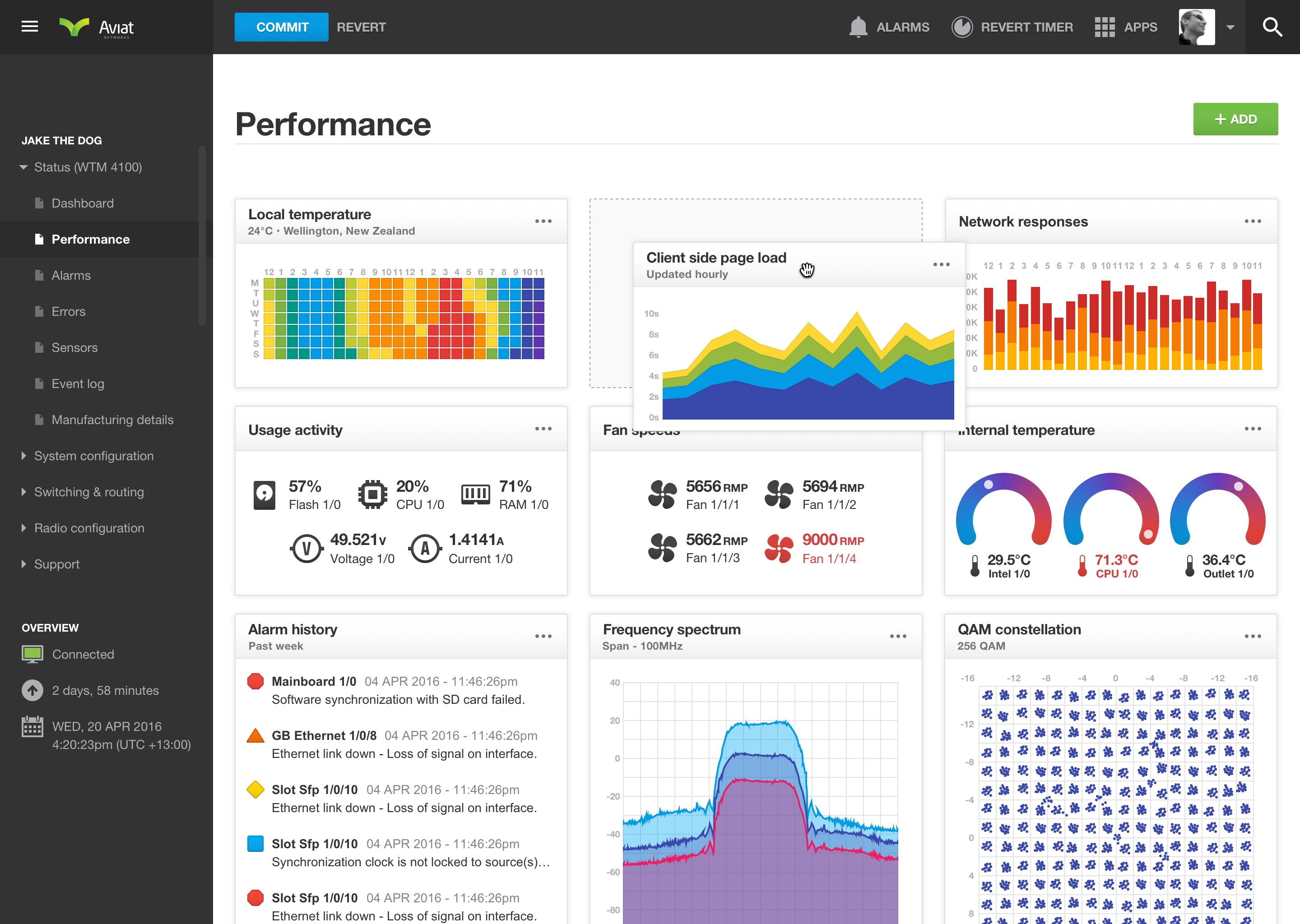 Main dashboard
Get an overview of all your network ports, how well they are performing, if they have any alarms or having network connection issues.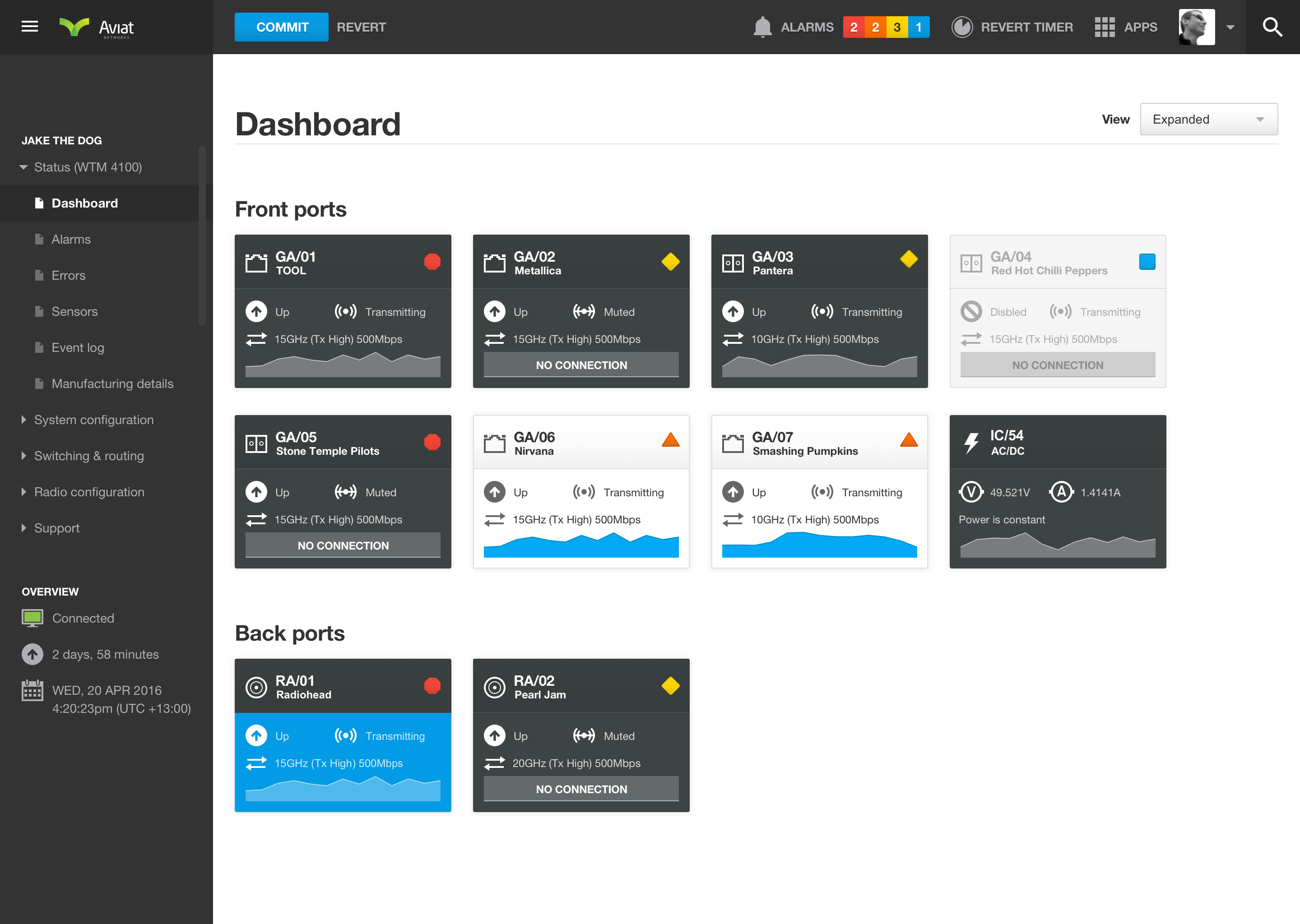 Configure network ports
From the interface screen user can see the status of each network port and its port type. It's a great way to troubleshoot performance issues if there is incorrect setting or alarm effecting traffic.
GPS enabled
GPS allows technicians to locate networking devices (via latitude and longitude co-ordinates if required). They can also check the local weather conditions which can have a major impact the quality of the radio signal.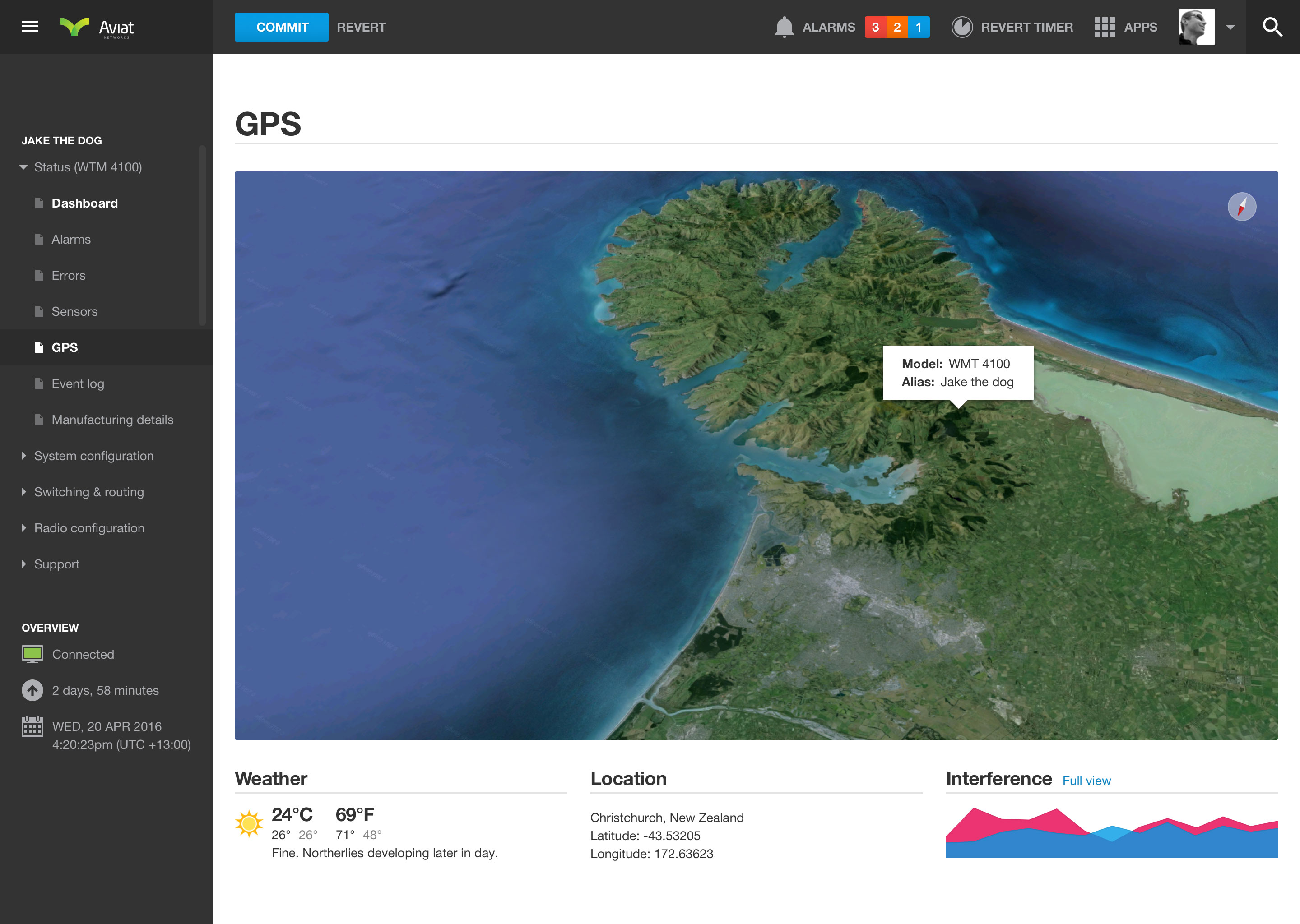 Create a new VLAN
The interface allows users to quickly create VLANs, assign the network ports and configure settings to get their network up and running as soon as possible.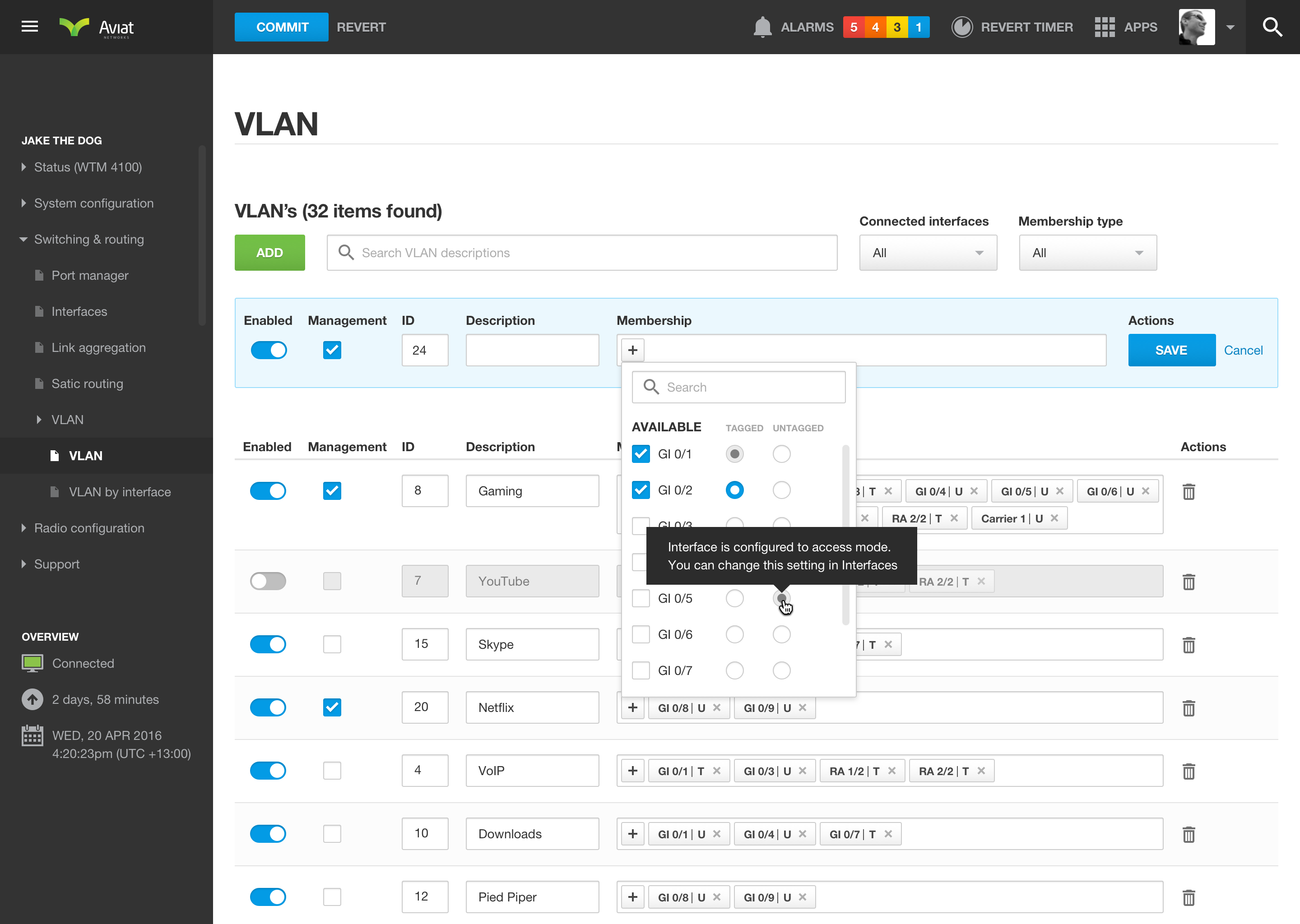 Hardware sensors
Keep an eye on the hardware components and performance. Items such as temperature, hard drive capacity, CPU, available memory and fan speeds are all monitored.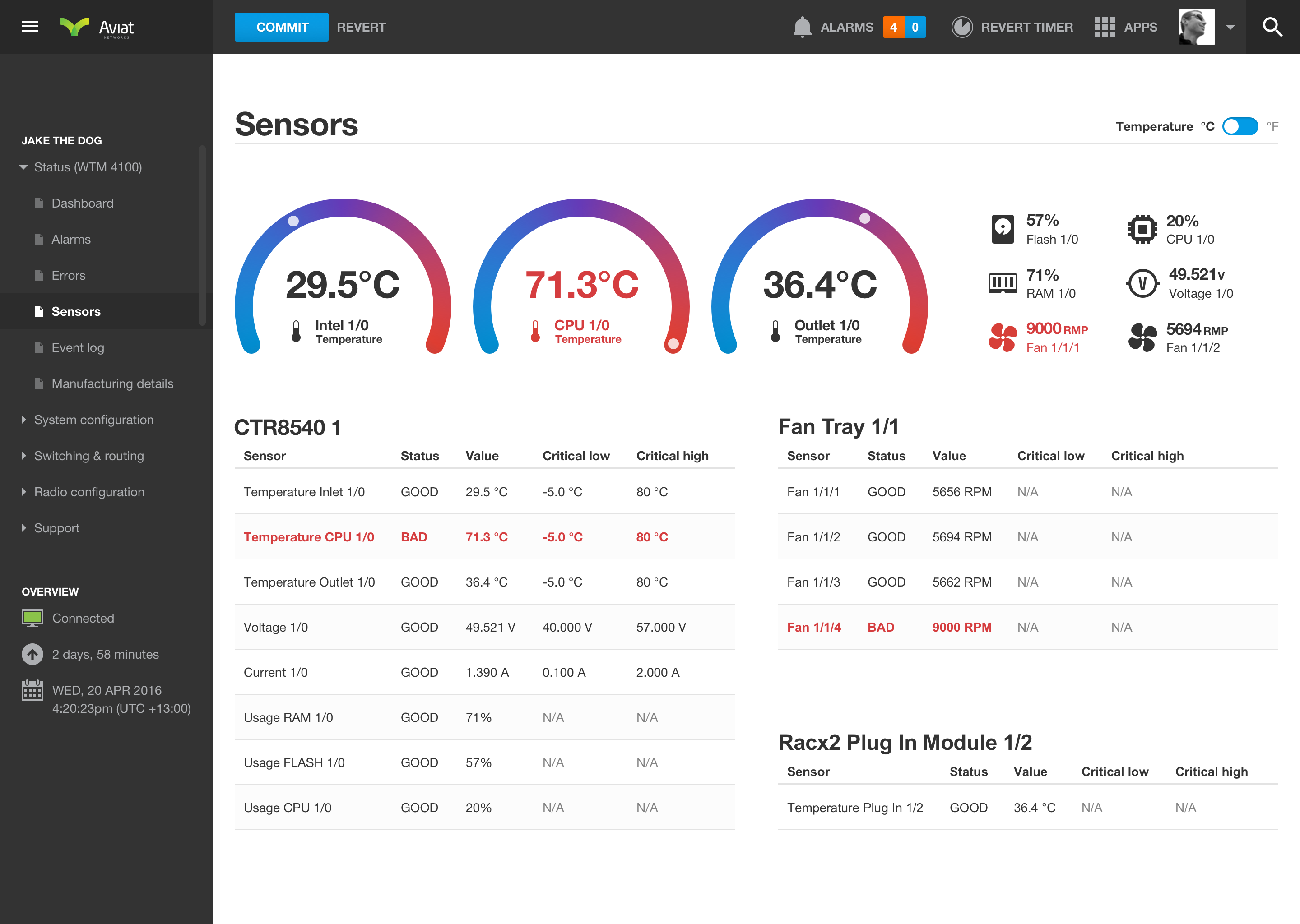 Quality of Service (QOS)
Configure and give weighting to different types of network traffic to ensure the users traffic is optimised for their network needs.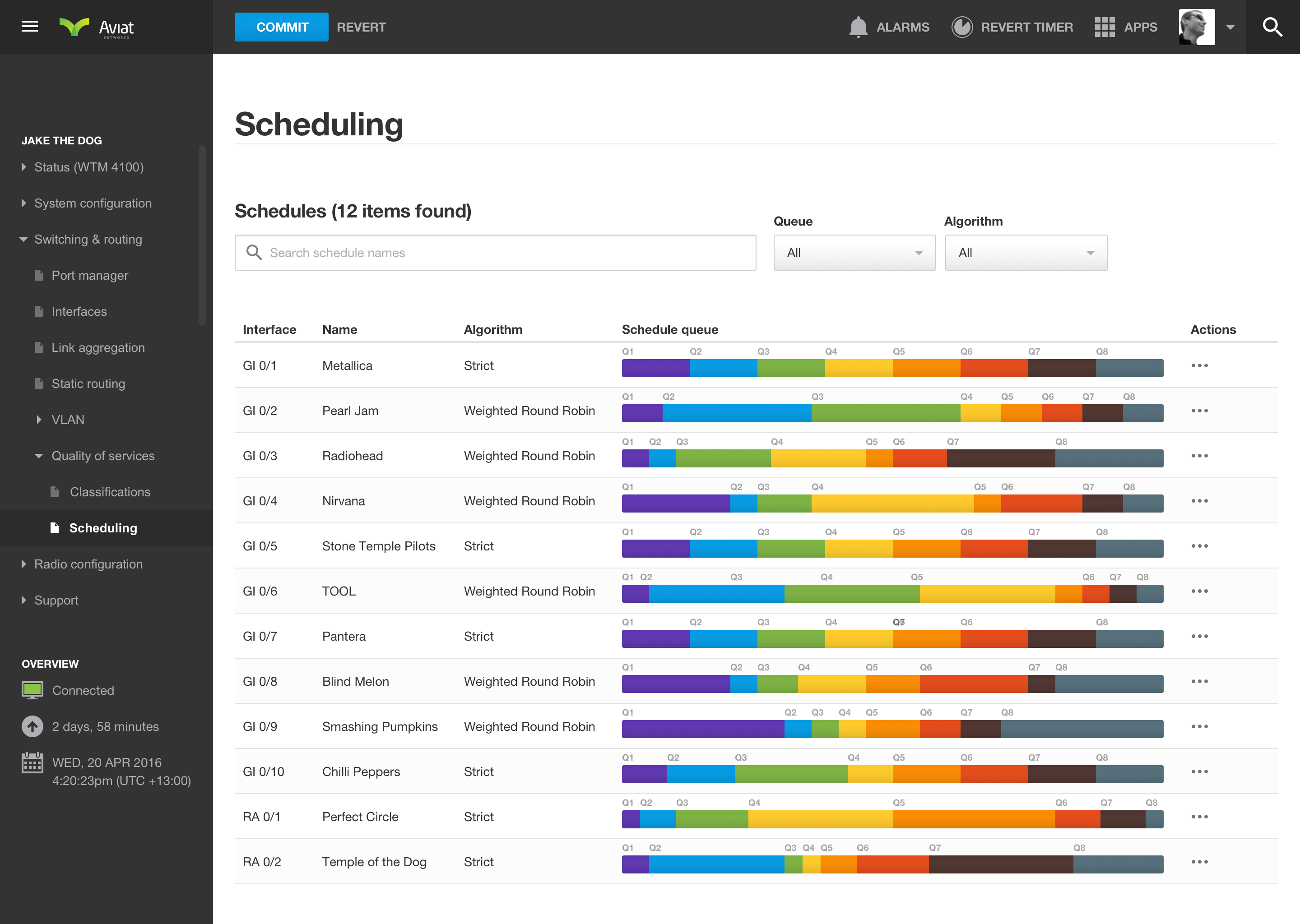 Predictive search
Users can search the entire dashboard by tapping/clicking the search button on the top right of the tool bar or by using the shortcut keys. Searches are sorted by navigation (e.g. sidebar) or by text that appear on the various pages.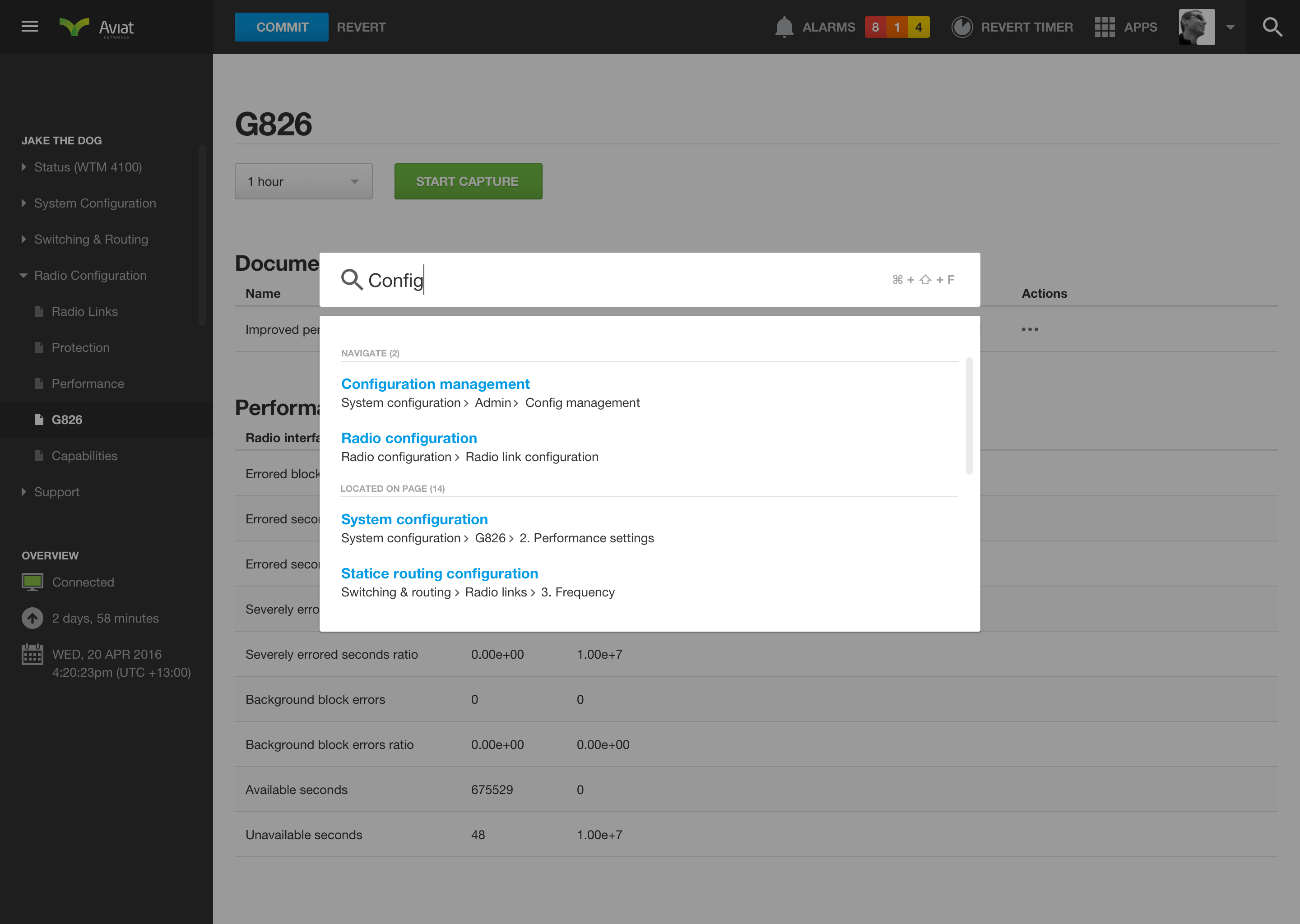 Session expired
For security and performance reasons the interface automatically logs out inactive session from the device.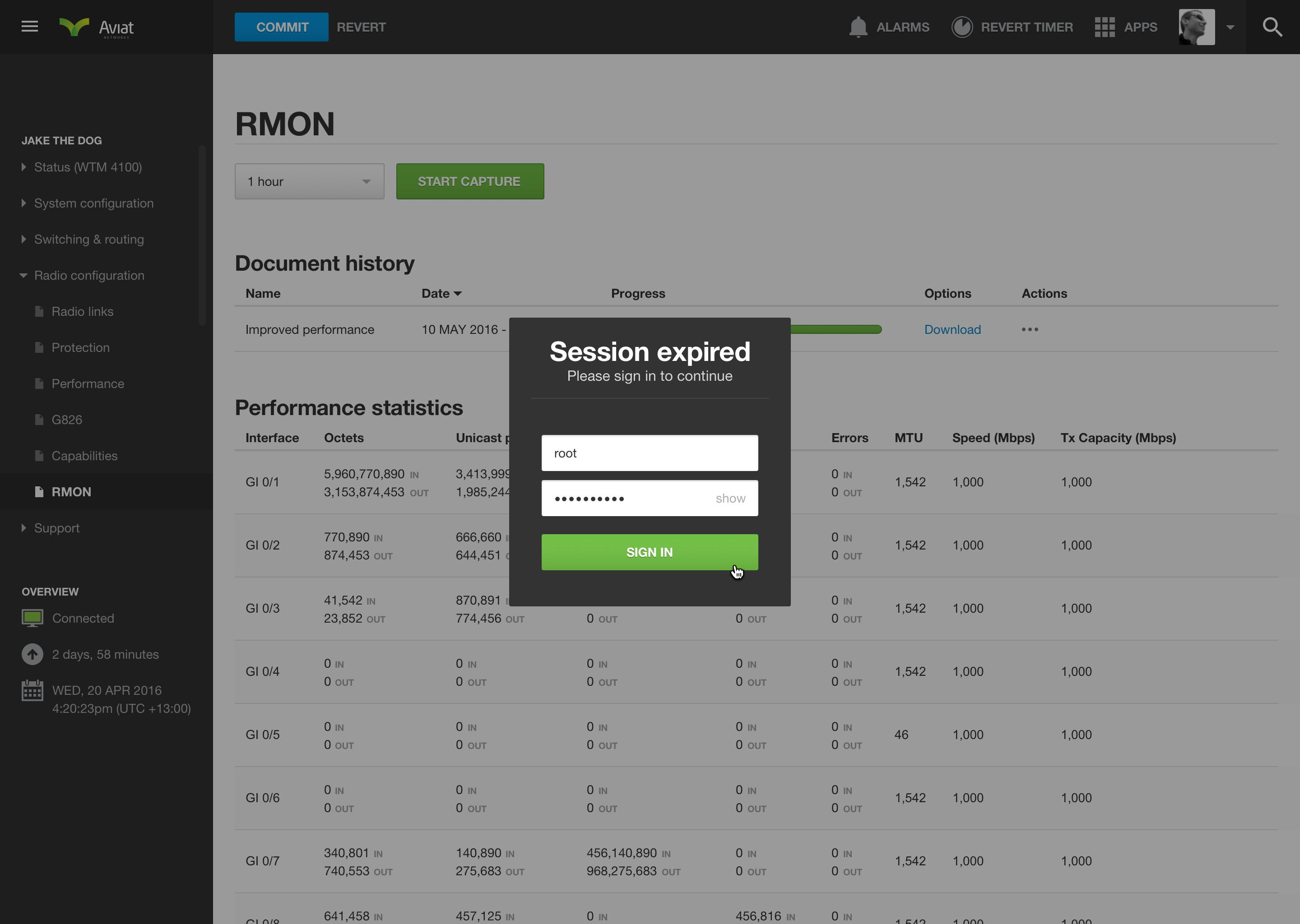 Responsive toolbar
Since the dashboard is responsive and automatically adjusts to various screen sizes I designed a toolbar that shows/hide elements based on available screen space.
Mobile friendly
The dashboard was designed to be responsive so it is accessible via smart phones and tablet devices.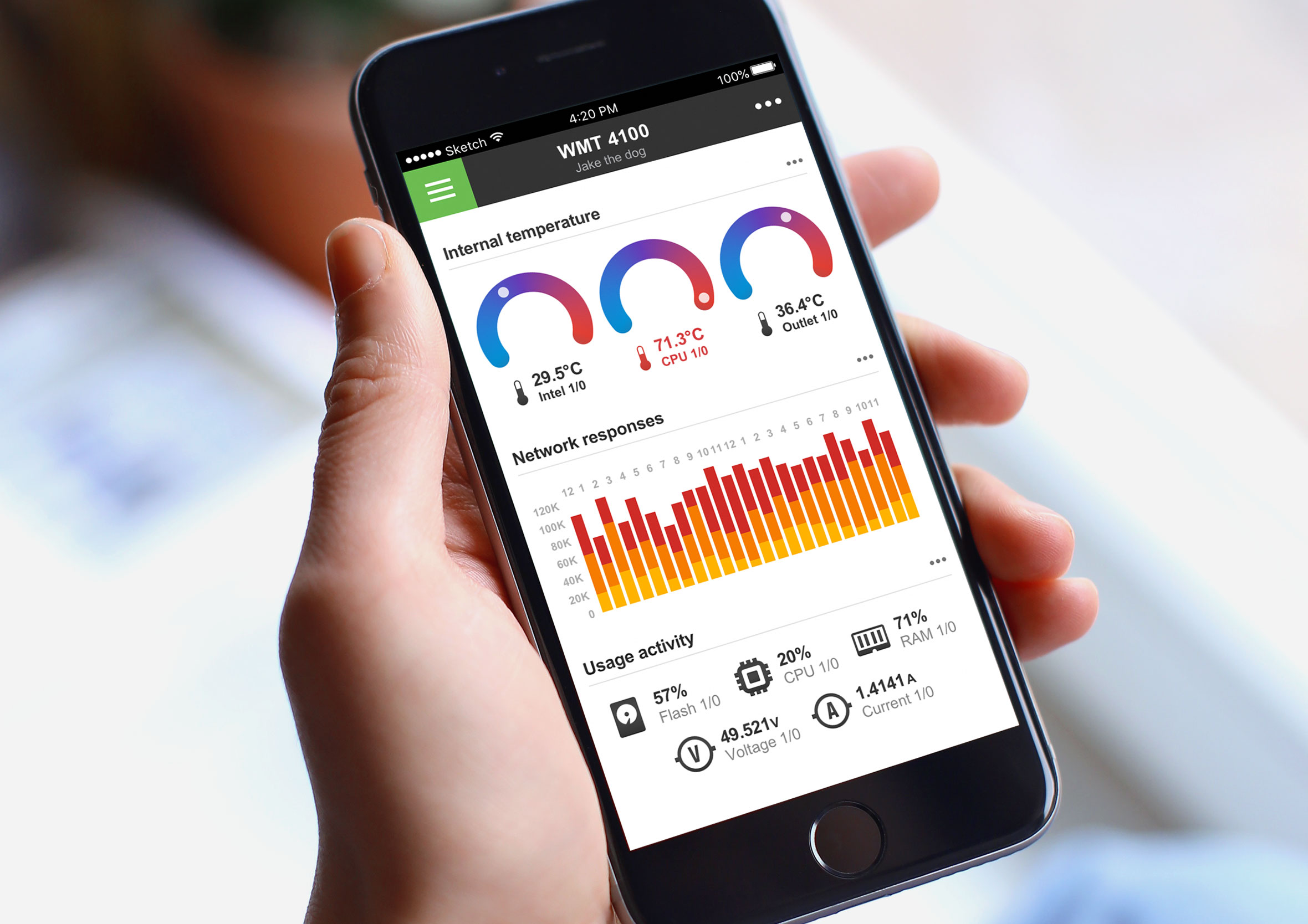 Loading animation
A simple loading sequence for when the page is loading and to give feedback to the user that something is happening.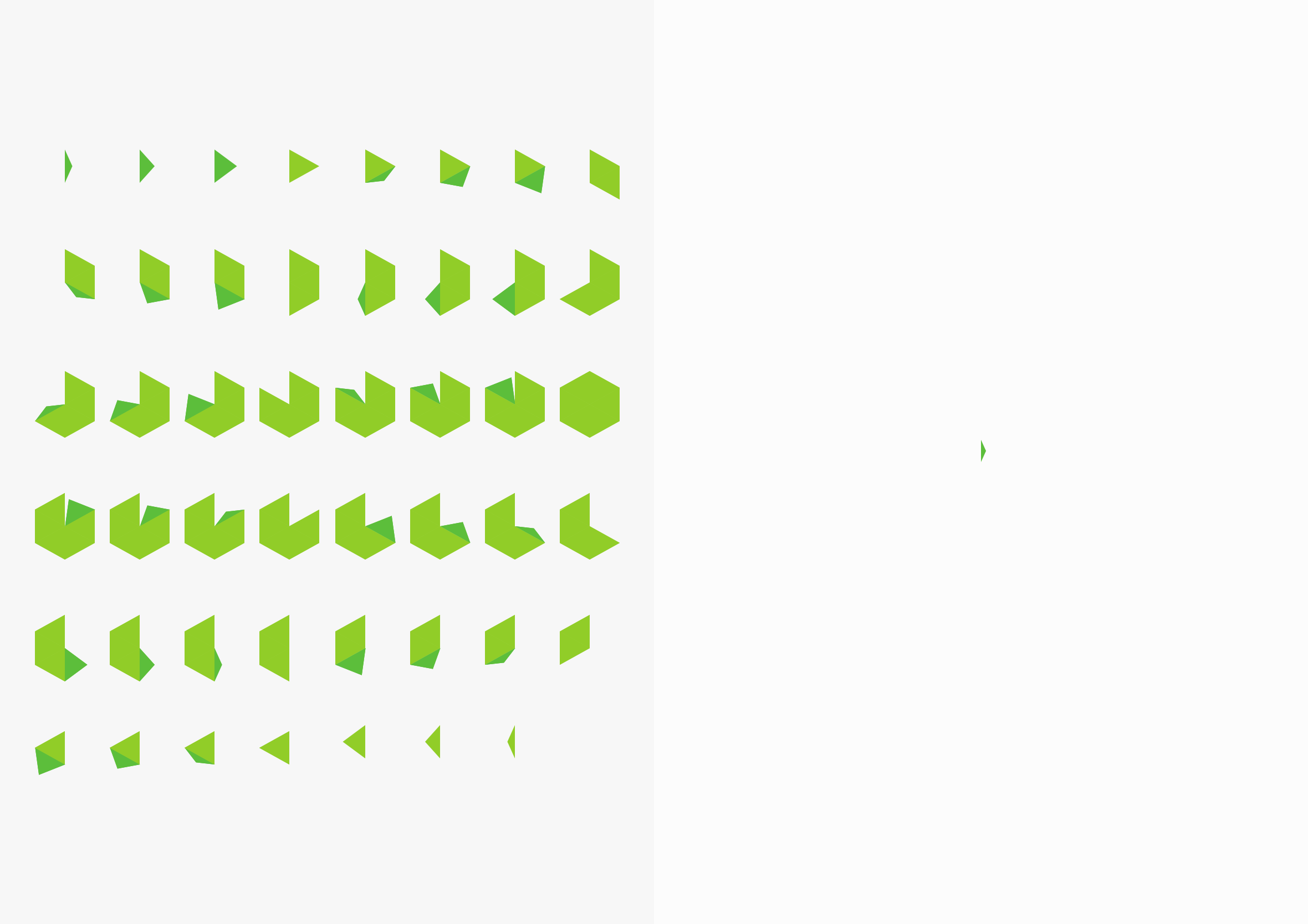 Custom iconography
Custom icons were created to help inform and guide the users and provide feedback throughout the network dashboard.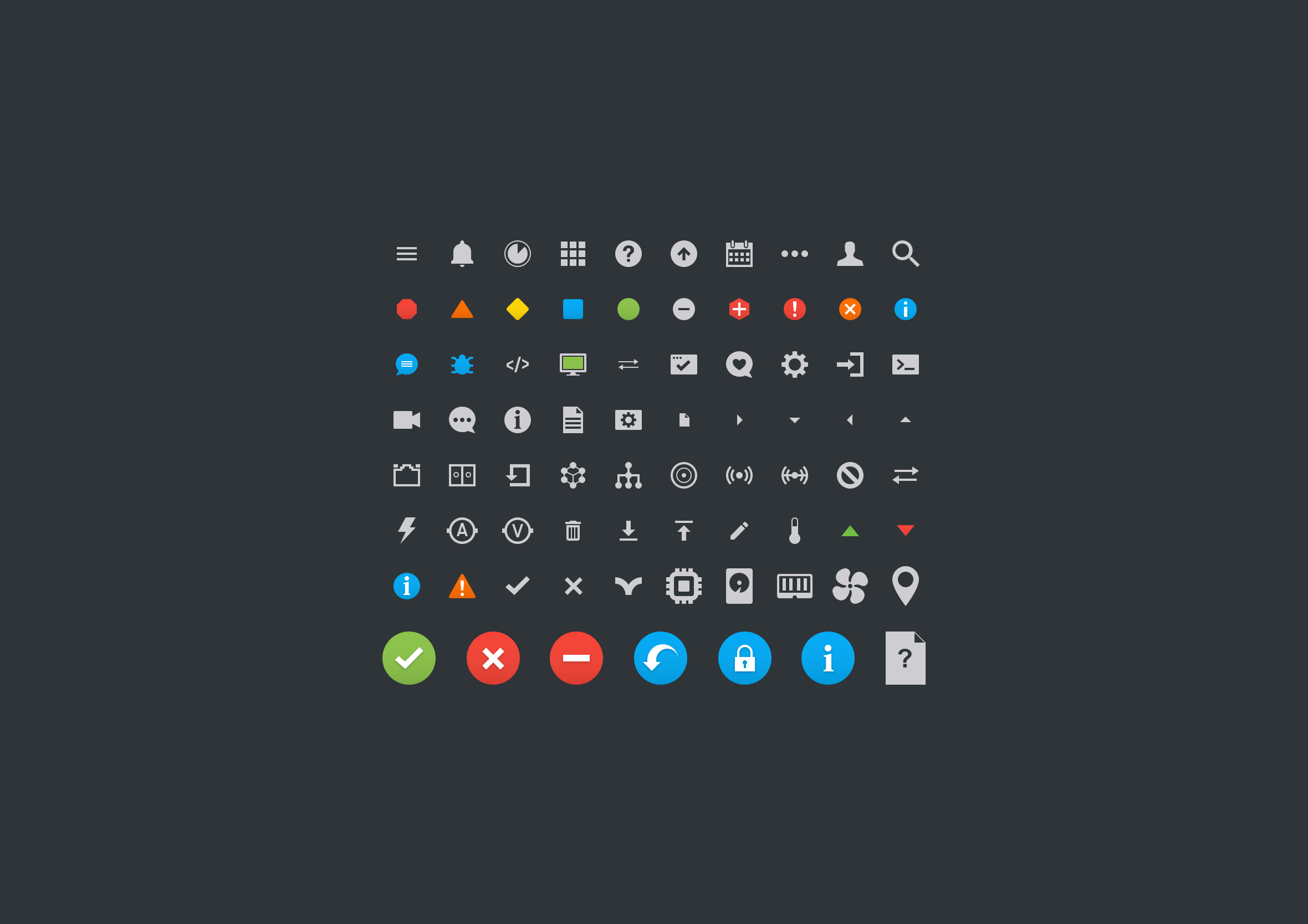 Rapid prototyping
A simple prototype built using InVision was created to show the user-flow of setting up a new device.