Account settings
This was a lot of fun to create. For this screen I focused heavily on typography and grids to create a simple and uncluttered interface.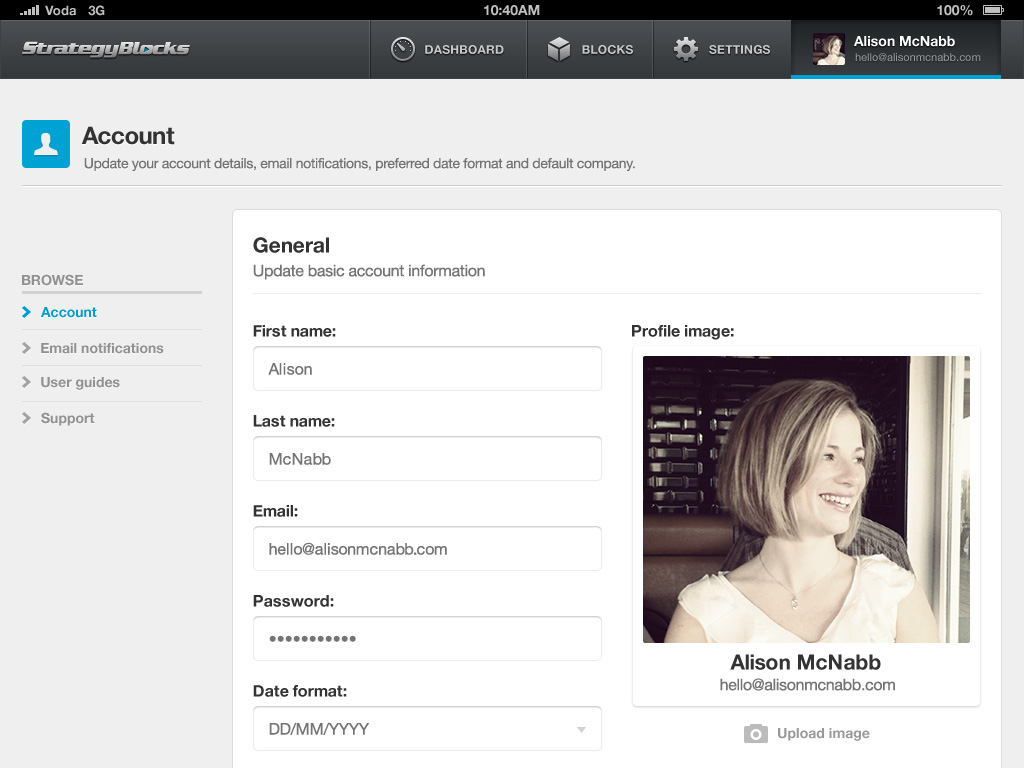 Accept payments
On this screen you can check the status of you subscription and if needed be renew/purchase new licenses.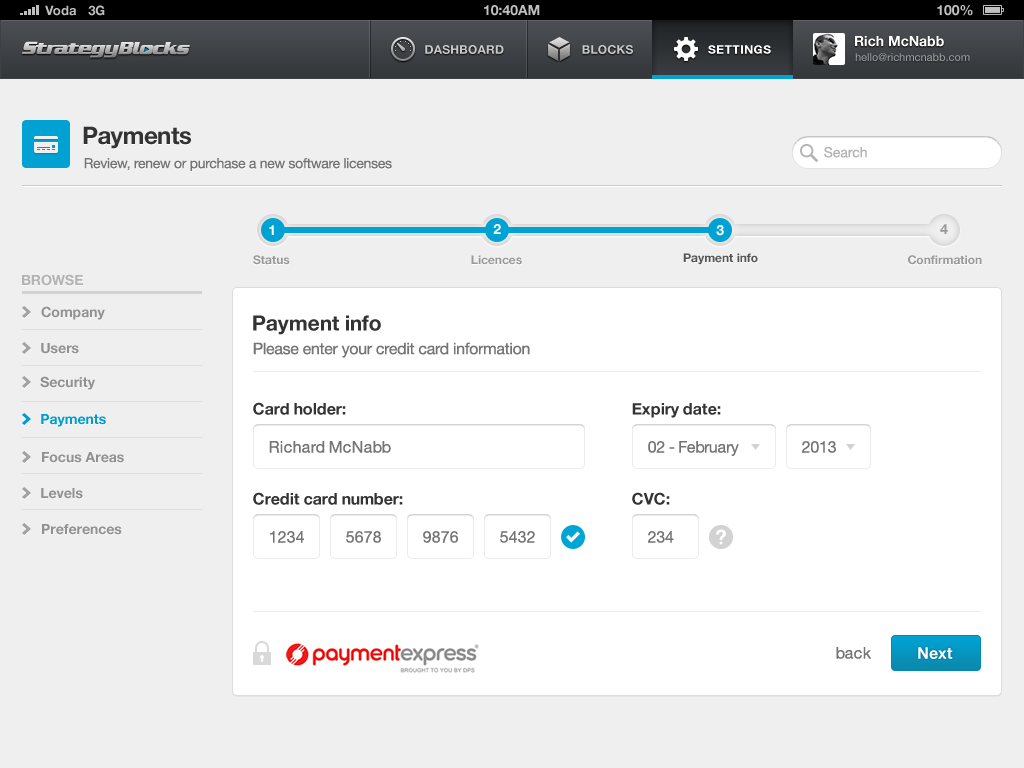 Blocks timeline view
The early stages of designing my first dashboard app. I'm still busy trying to figure out a lot of the smaller details so there's a ton of functionality missing.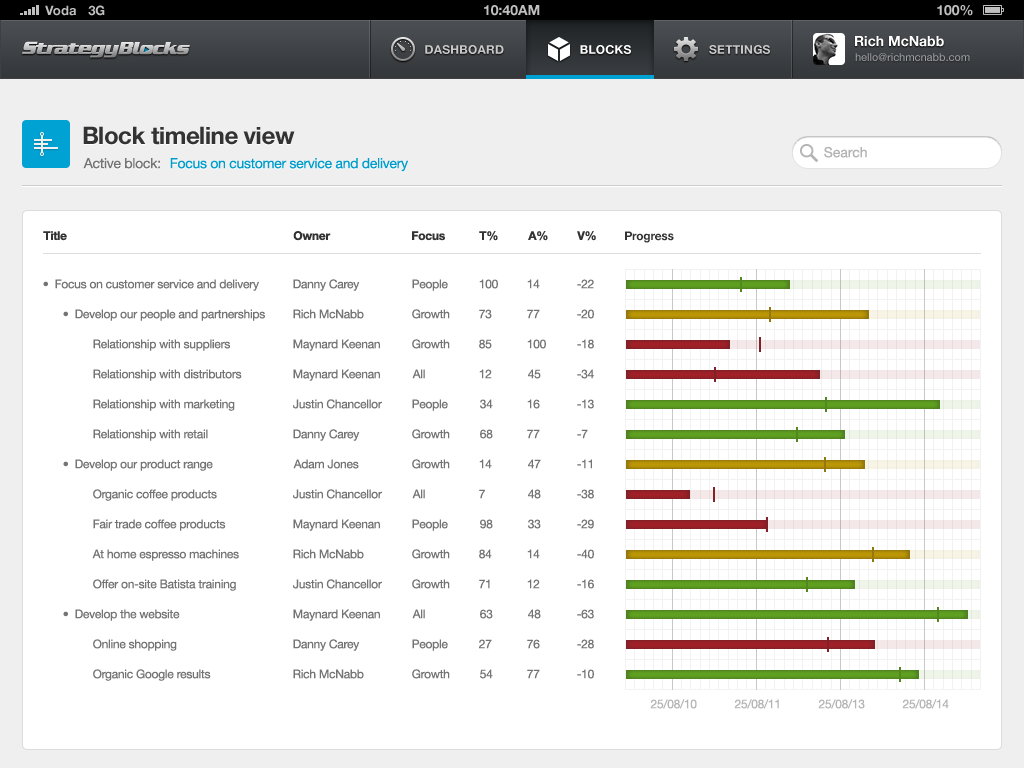 Block interaction
A design concept of how the UI/UX could potentially work on the HTML5/CSS3 mouse-based platform.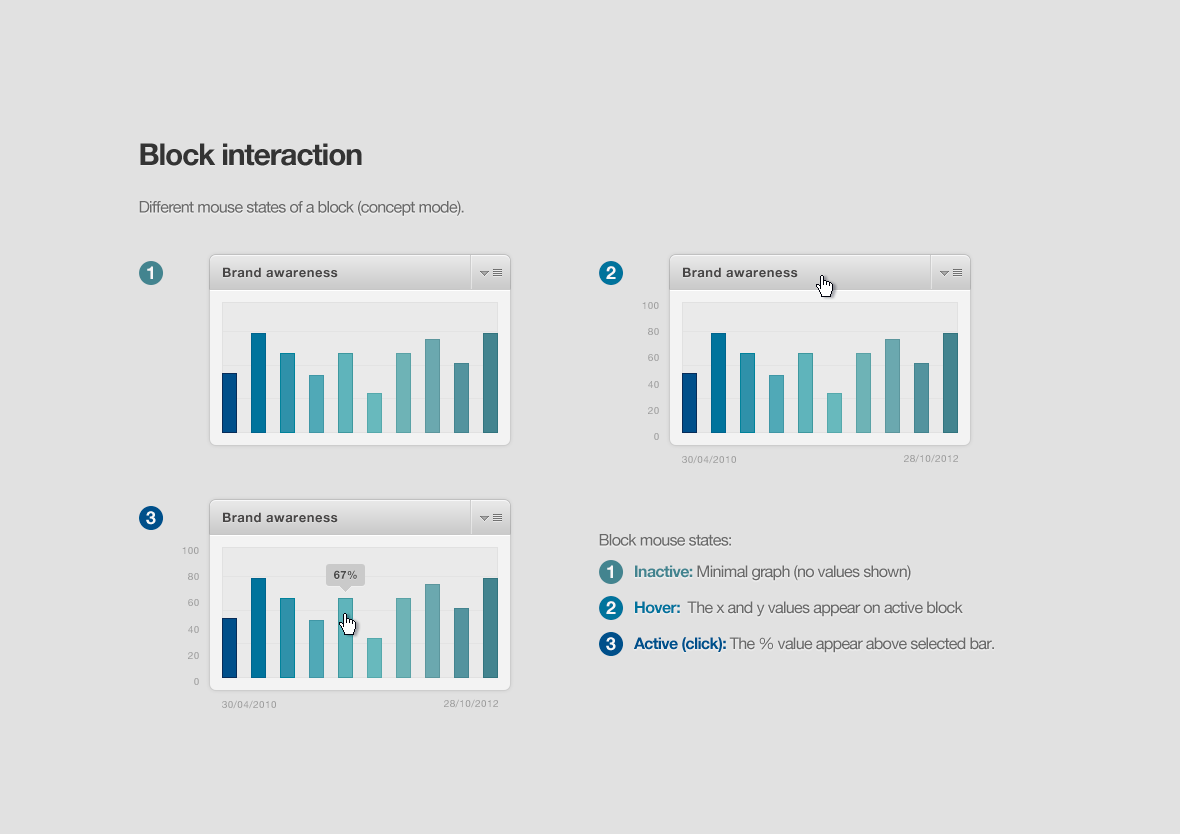 Navigation system
A simple breakdown of the main navigation used within the product. I wanted the person using the product to quickly understand how things were grouped together logically to eliminate the time to find the right item.
Custom product icons
This was my first attempt at creating my own custom icon set. The icons are based on a 24×24 px grid (I wasn't confident enough to try 16px icons just yet).