Generate ideas in greater quantity
I like to see how many ideas I can come up with during a 10-minute rapid sketching session. You normally come up with the usual layouts for the first 2 or 3 concepts, however, when you push the boat out a bit further you can stumble across ideas that weren't immediately obvious when you started. By setting a time limit of 10-15 minutes you don't burn too much time and the focus is on coming up with as many ideas in a short period of time.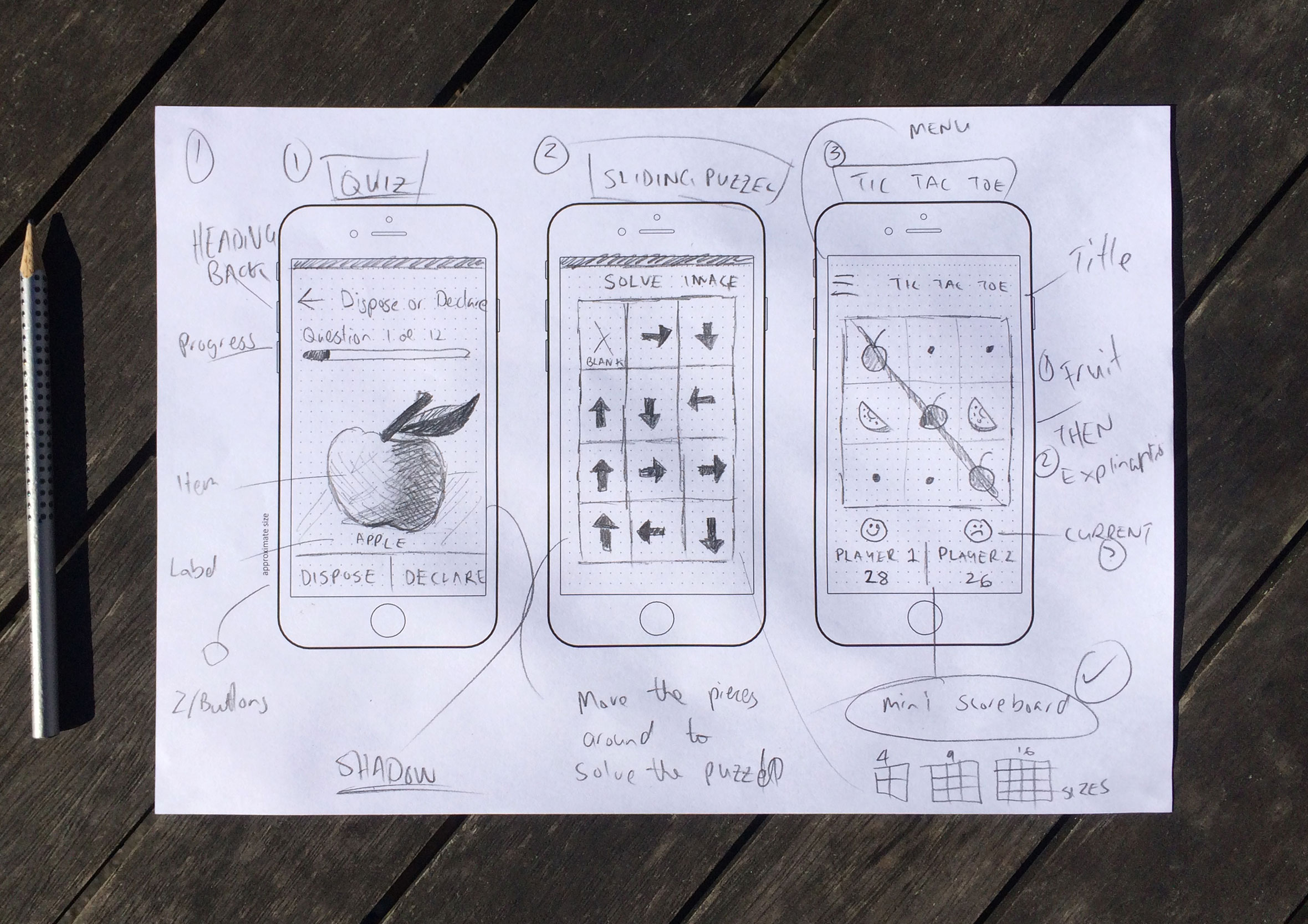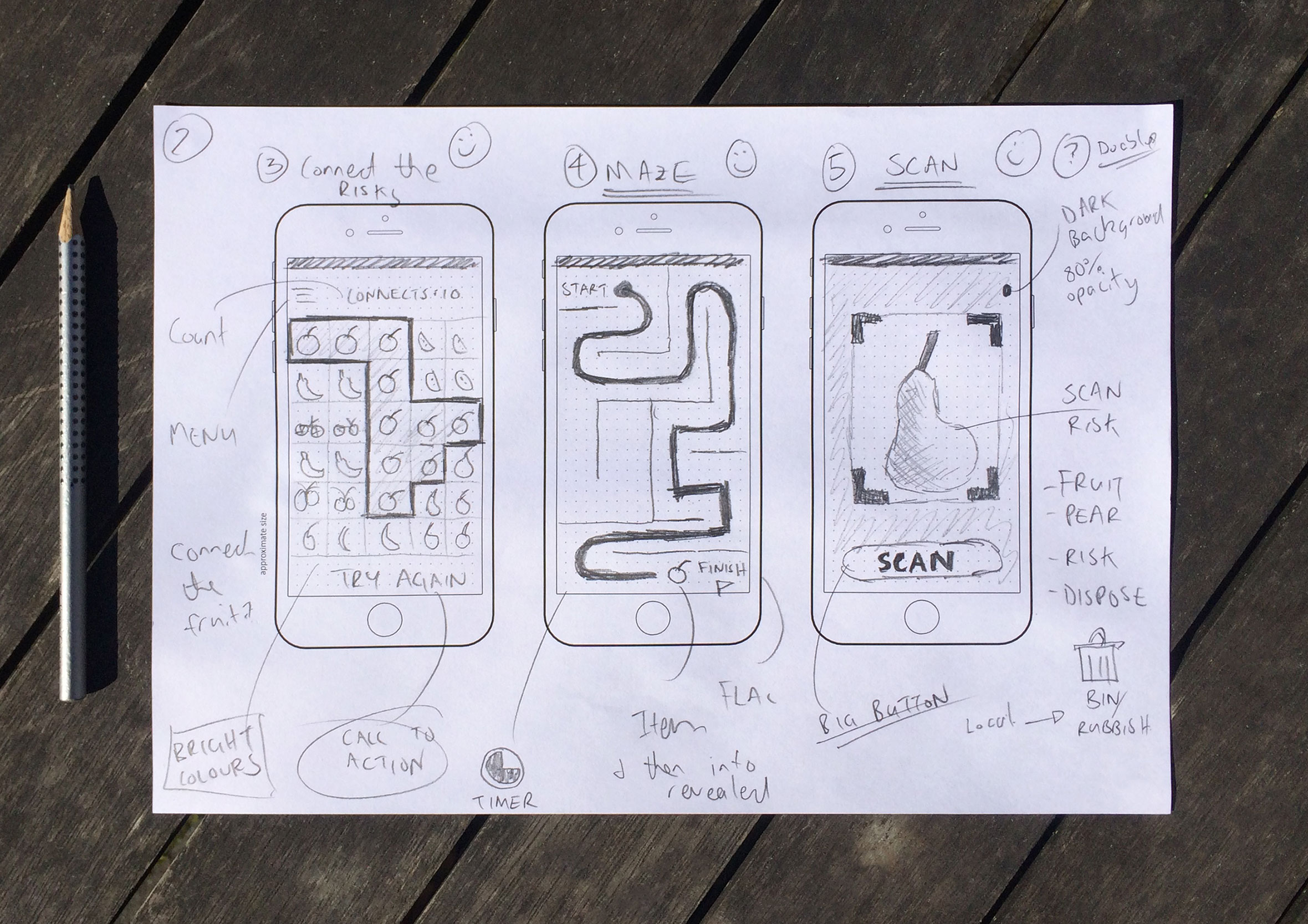 From sketches to wireframes
Once the sketches have been completed wireframes were created to clean-up the designs and flesh the ideas out further to confirm which concepts should be taken through to final designs. This step is optional as you should have an idea of what works or doesn't work from the sketching process. The benefit of wireframes is it makes it easier to have discussions with stakeholders and collaborate with developers as they are easier to understand how everything fits together.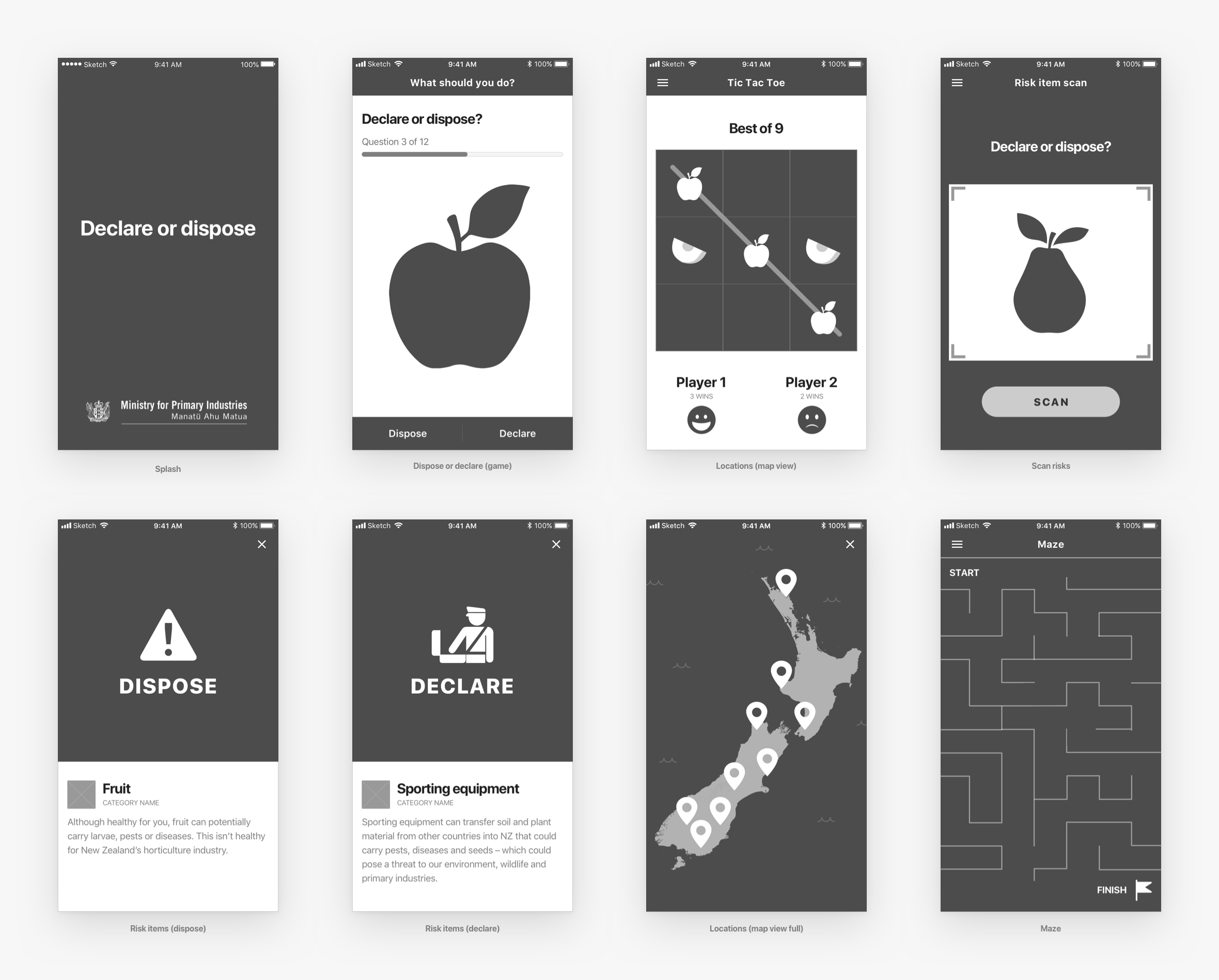 Travel playing cards
If you don't have a smartphone or want to test your skills offline we have created a deck of playing cards which entertain and educate the travellers. The benefits of this approach is MPI gets the chance to communicate their message in a way the breaks away from traditional platforms or previous approaches. It's also a great way to burn time in between flights.
Texas Hold'em
The playing cards act as flash cards to subconsciously remind travels of the biosecurity risks as they are busy being entertained in something completely different.
Declare or Dispose app
Similar to the playing deck game travelers can enjoy some downtime while learning more about New Zealand's biosecurity requirements. The benefits of this environment is we can also deliver content via video and link to external resources for travelers to get further information or ask questions.
Final design
Here's a quick mock-up of how I intend the final design to look on an iPhone. I find by providing clients photorealistic mockups in context it helps them to visualize with how the finished product will look.
Purchase a framed print
You can also purchase a framed (or unframed) print of the various shapes via the app. The ability to customize the white or black frame with the option for international shipping.