Here's the concept I came up with when designing a logo for a coffee company. I've also included some background to better explain my thought process behind the design.
Design process:
I wrote an article about my design process I use to produce work I'm proud of.
Start with a brief
Establish a timeframe
Initial sketching
"Digital scrapbooking"
Dribbble
Resketch initial ideas
Set-up the document
Get feedback early
Explain yourself
Reiterate, polish, deliver.
Brand components:
Image
Company name
Established date (to give a feel of authenticity)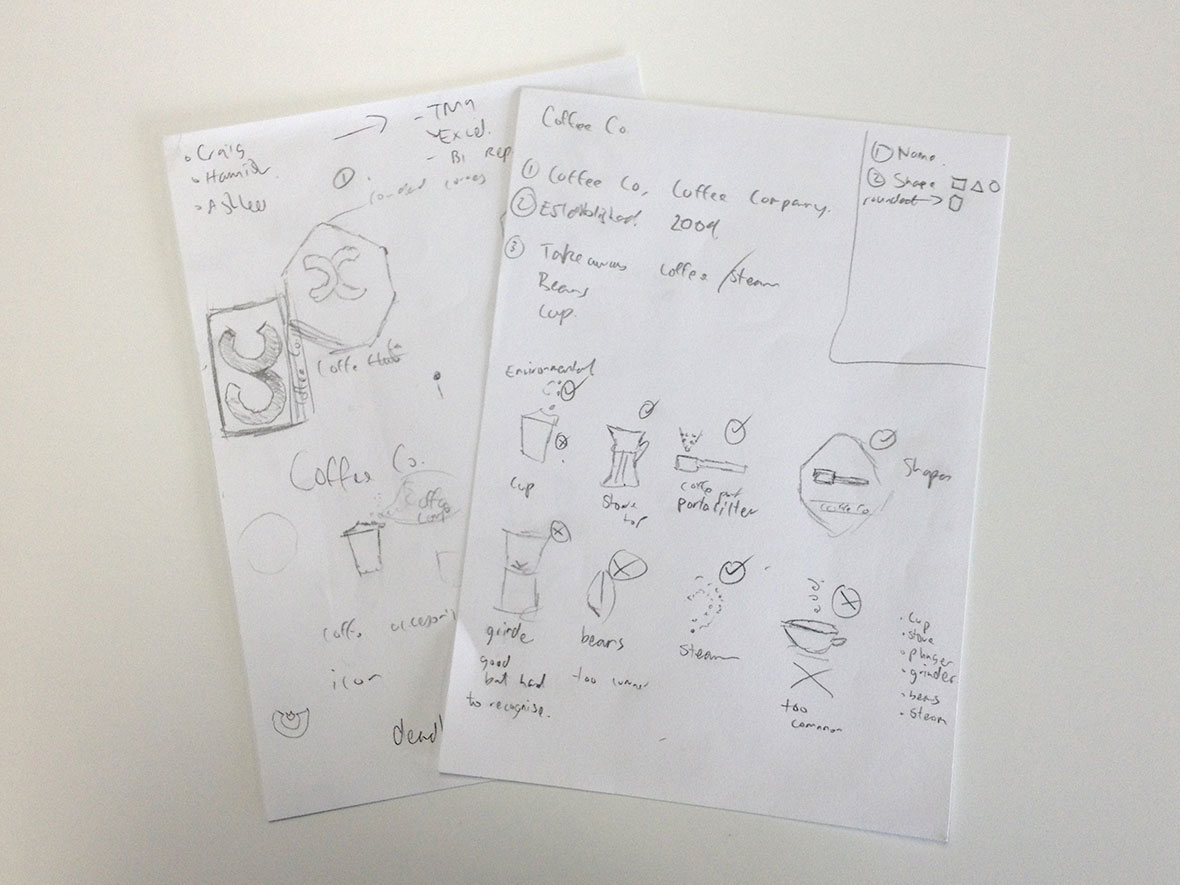 Logo ideas:
Take away cup:  Disposable, unfriendly, throw away solution
Cup:  Overdone, could be anything (soup, tea, etc)
Portafilter:  Not an easily recognisable object
Beans: Overdone, not original enough
Grinder:  Not an easily recognisable object
French press (plunger): Elegant look, doesn't produce a clean end result
Logo winner:
Stove-top Espresso: Reliable, friendly, social (share it with more than one person), go through a process to get an outcome.
Steam: Freshly made, ready-to-enjoy, inviting.