Join me on Discogs
I just finished adding my record collection to Discogs which is the largest online music database where you can buy and sell music with other collectors on their platform.
If you're on Discogs, let's connect https://www.discogs.com/user/richmcnabb/collection?header=1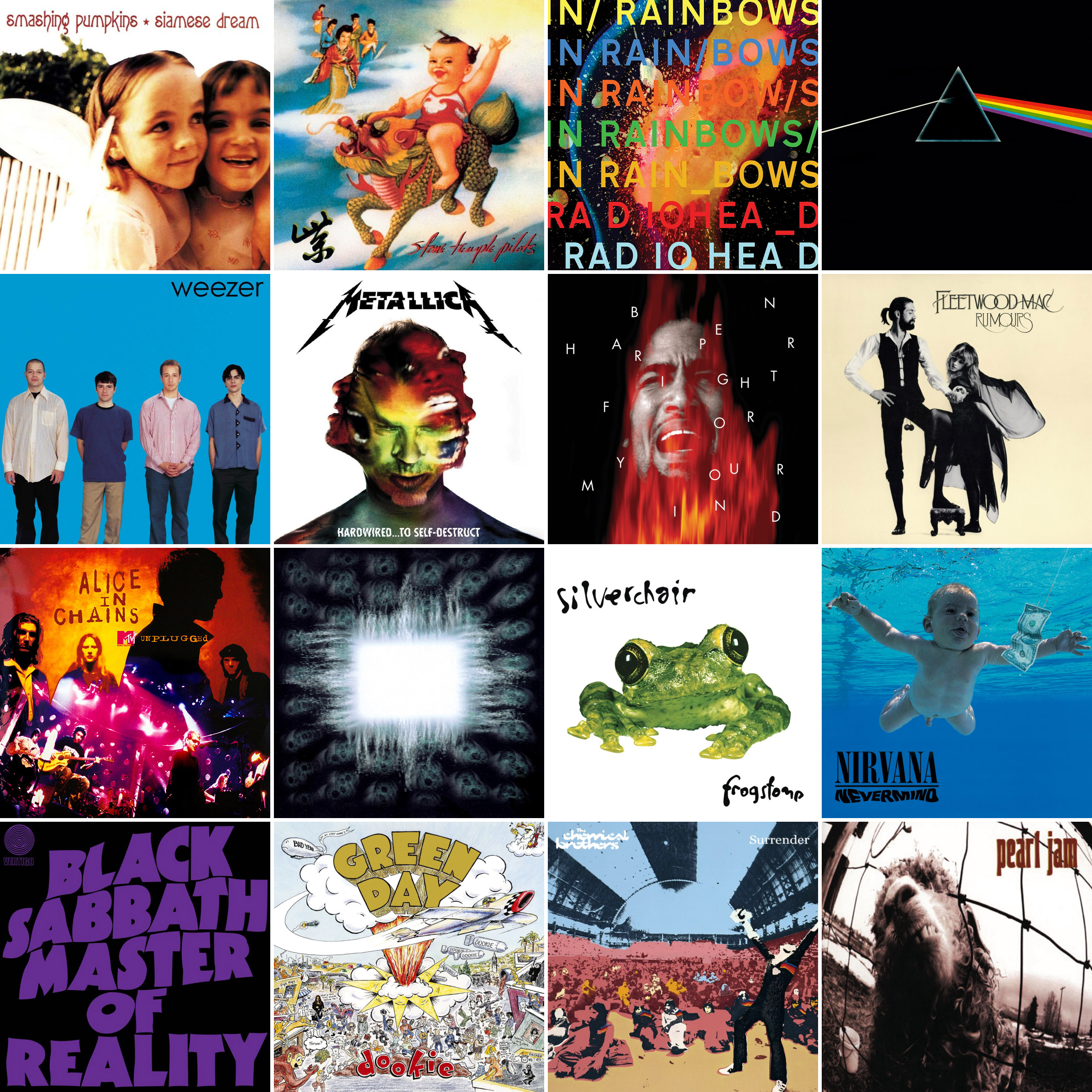 My most loved/expensive record
My first introduction to the band TOOL was after their 3rd studio release, Ænima in 1996 and I've been a MASSIVE fan ever since. I became a member of TOOL Army (fan club) in 2005 and have been lucky enough to see them perform live in concert three times. EXTREMELY rare original 1996 TOOL Ænima sealed (unopened/unplayed/out of print) vinyl 2 x LP gatefold.
This item was purchased from eBay on 19/07/2002  and is not a reissue or unofficial release. It has been stored upright in a solid record storage carrier case. It has never been played, has been well looked after and handled with care over the years. Based on my research a similar item (condition and in the original factory seal) is selling for US$1,999.99 – https://www.discogs.com/sell/release/534940?ev=rb&condition=Mint+%28M%29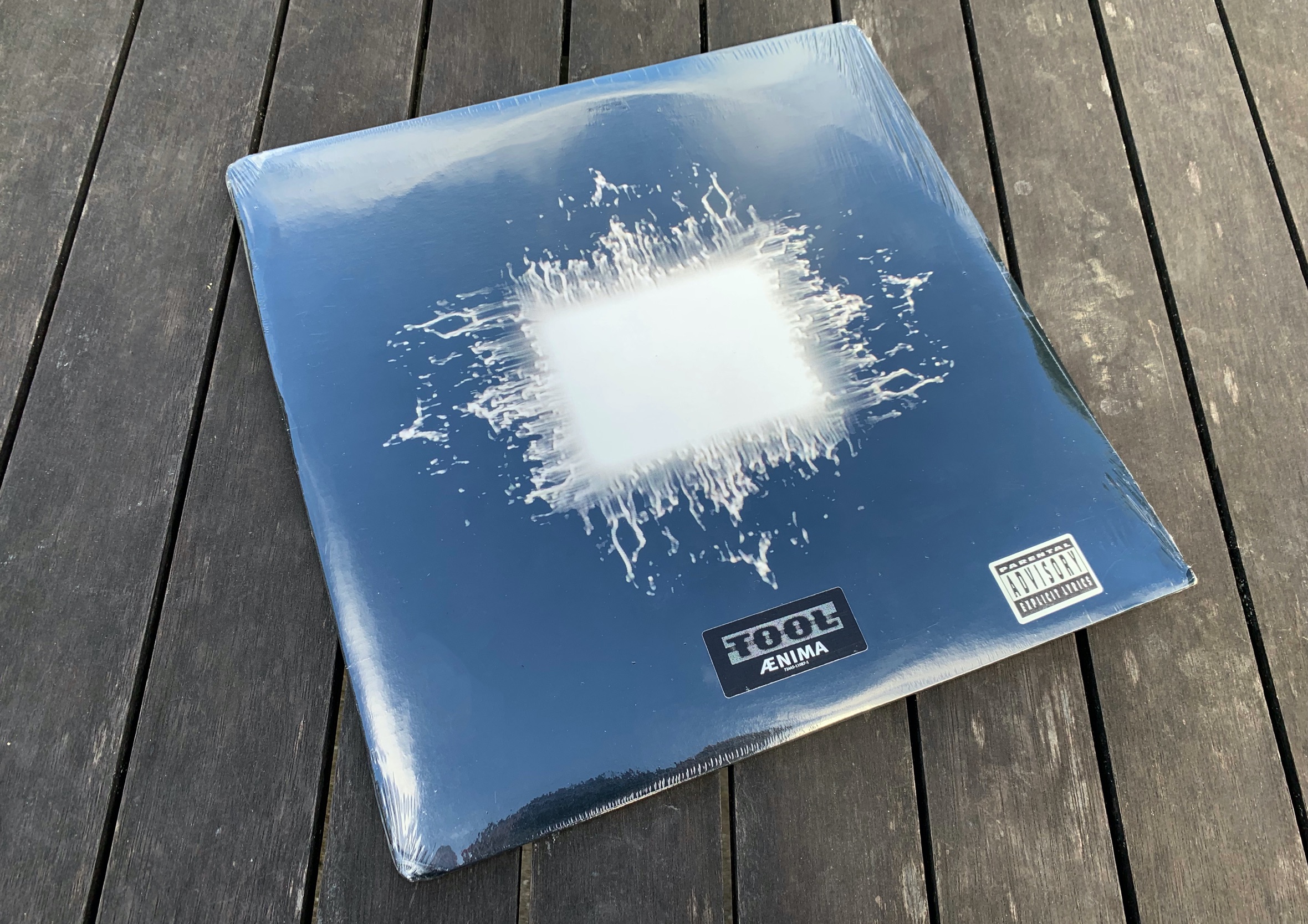 Built-in record player & storage
We get a heap of direct sunlight in the office so decided to have the record player installed in the closet and build out some storage.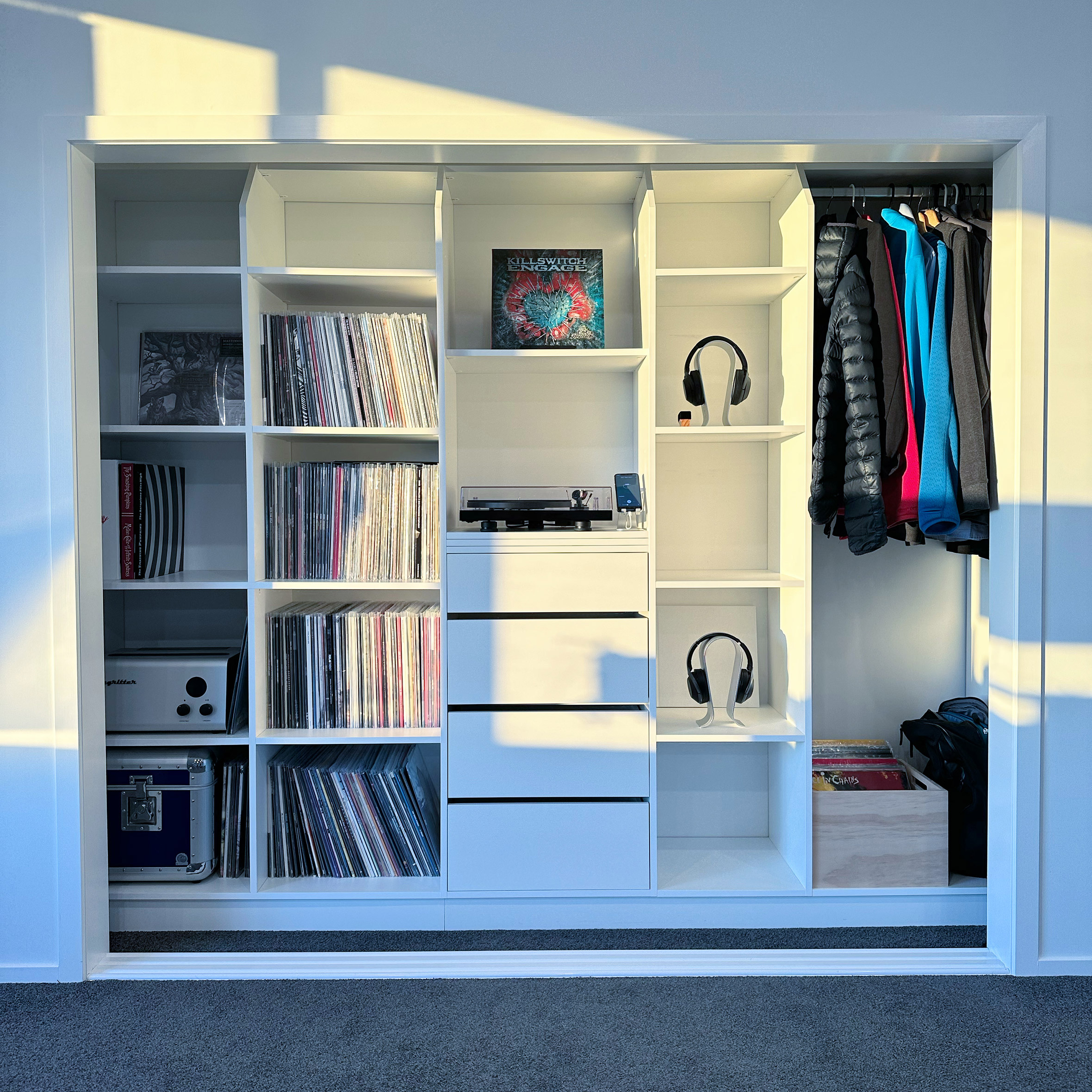 Record player set-up
Below is a breakdown of everything I have in my office.
Electronic drumkit
Turntable Pro-Ject Debut Carbon EVO Turntable – High Gloss Black
Phono Preamplifier Pro-Ject Phono Box S2
Cleaning
Anti-static mat Pro-Ject Leather it
Cleaning Kit Legend Vinyl Lv7 Complete Care Vinyl Cleaning Kit Black
Stylus Cleaner Project Clean It Stylus Cleaner
Speakers
1 x Sonos Five
4 x Sonos One
I brought a small drumkit for my home office
We recently moved into a bigger house which meant we had some room for a drumkit. I was having a chat with a friend one night about how I would love to learn to play the drums he told me he had an electric drumkit. It meant he could play at 4am in the morning with headphones on without waking up the rest of the house. Next week I was down at the music store and bought my first drumkit.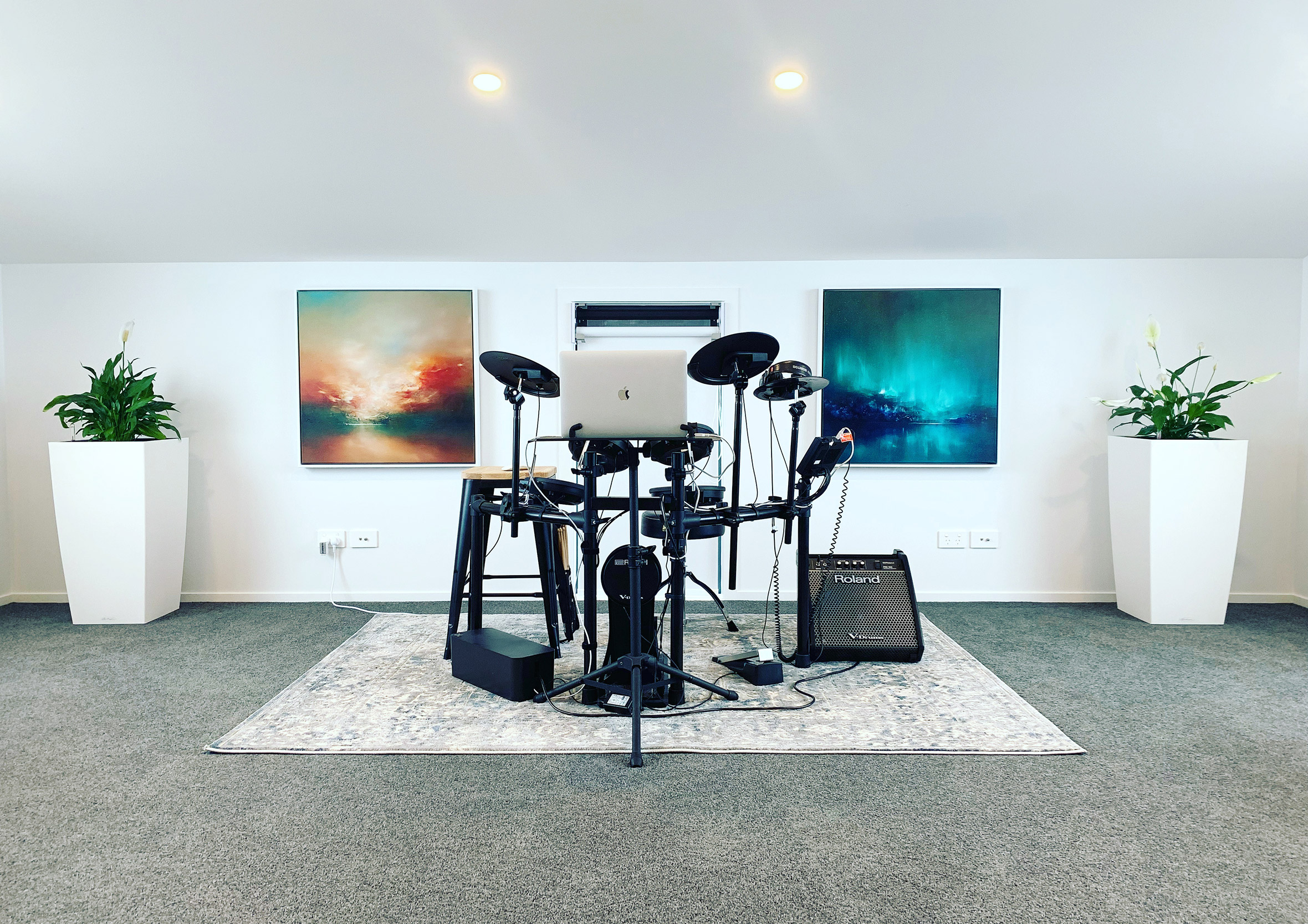 Drum set-up
Below is a breakdown of everything I have in my practice room.
Electronic drumkit
Drumsticks
Vic Firth Danny Carey Wood Tip Drumsticks
Vic Firth Benny Greb Wood Tip Drumsticks (approx 5B)
Vic Firth American Classic Drumsticks – 5A & 5B
Pedal, throne and laptop stand
Kick pedal – Tama Cobra 600 Single Pedal Duo Glide HP600D
Seat – Tama Standard Drum Throne HT130
Laptop stand – Roland SS-PC1 Support Stand for PC
Sound and timekeeping
Noise reduction – Roland – NE-10 Noise Eater
Headphones Sony – MDR-7506 Professional Monitoring Headphones
Amp – Personal Monitor Roland – PM-100
Metronome – Dr. Beat – DB-30
Metronome app (iPhone) – Metronome+ app
Practice (acoustic)
Practice pad – Evans RealFeel 12″ practice pads
Stick bag – Meinl Compact Stick bag
Snare stand – Tama The Classic Snare Stand HS50HF
Online lessons and training