Invitation cover
For the latest edition of the CDP Group Executive Lunch series, I wanted to focus heavily on beautiful imagery and large typography to really give the event an elegant feel.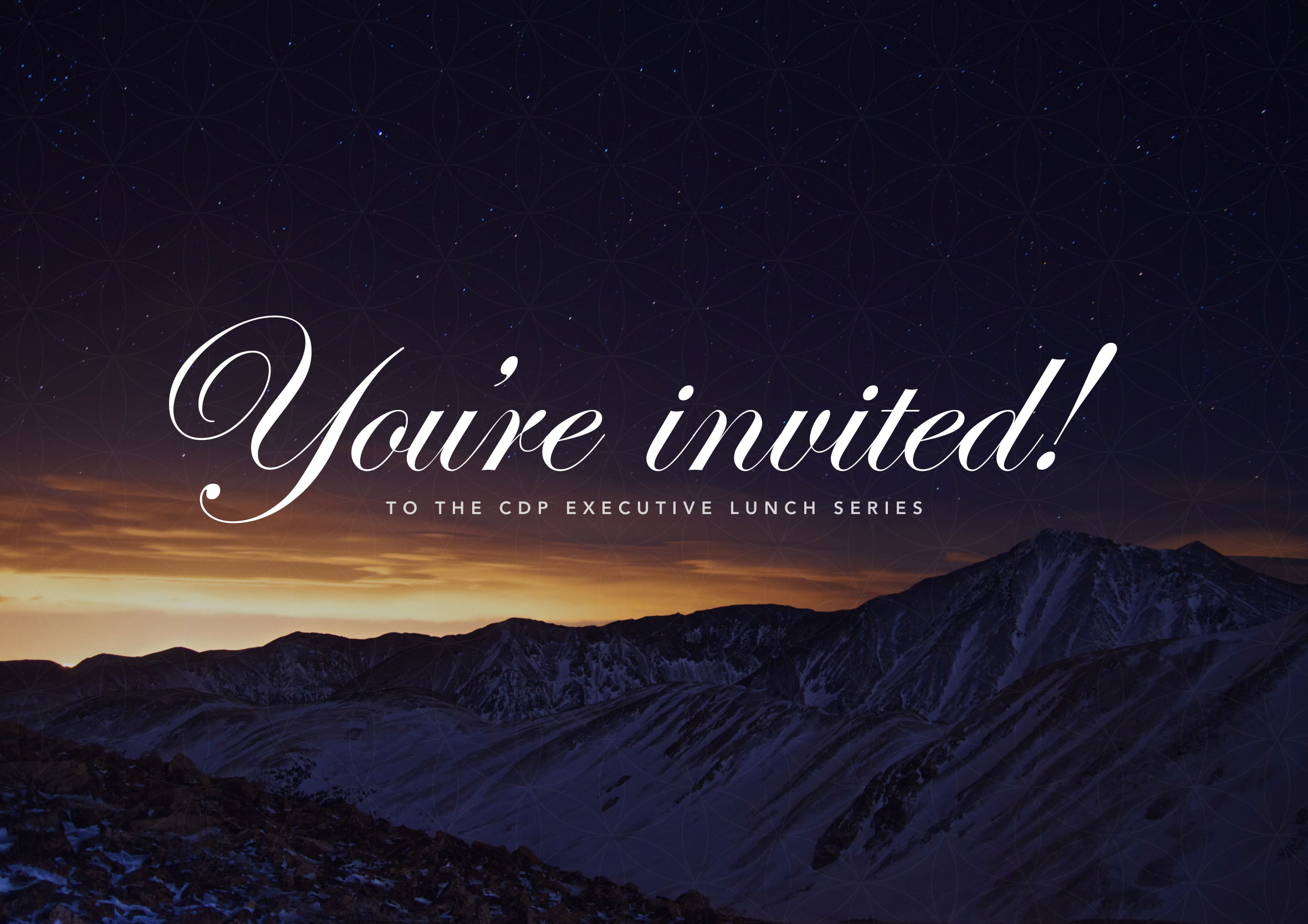 Event details & schedule
I wanted to alternate between imagery and typography in such a way that the images would introduce the content and more detailed information would follow. I choose Georgia as the default typeface and selected a purple colour as it relates to luxury, power, and ambition. I combined Georgia with Avenir and used Edwardian Script with the large images.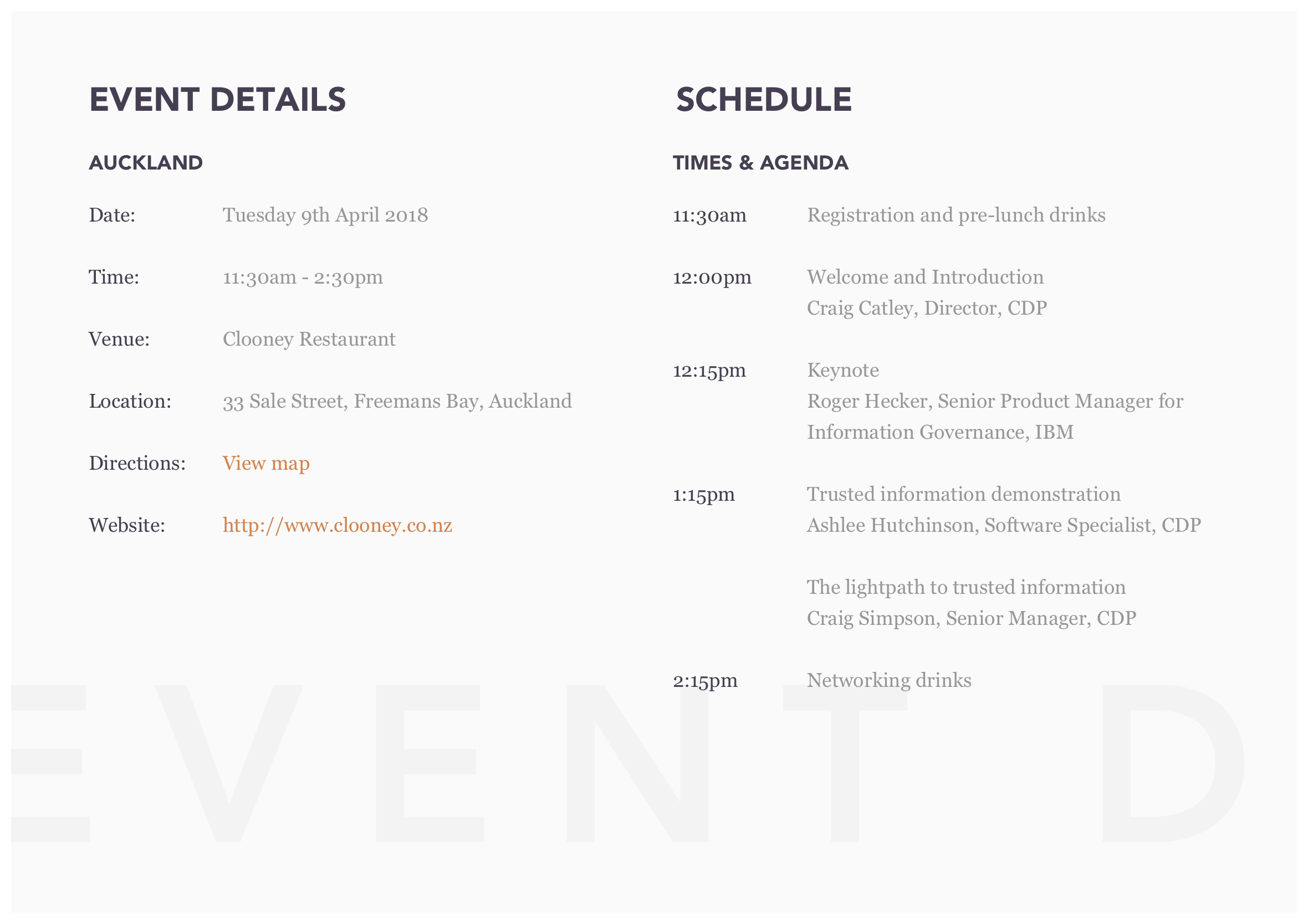 Conquering the final frontier
For the 6th series, the title was named "Information management – Conquering the final frontier". The large inviting imagery was used to help convey the tone and style of the event.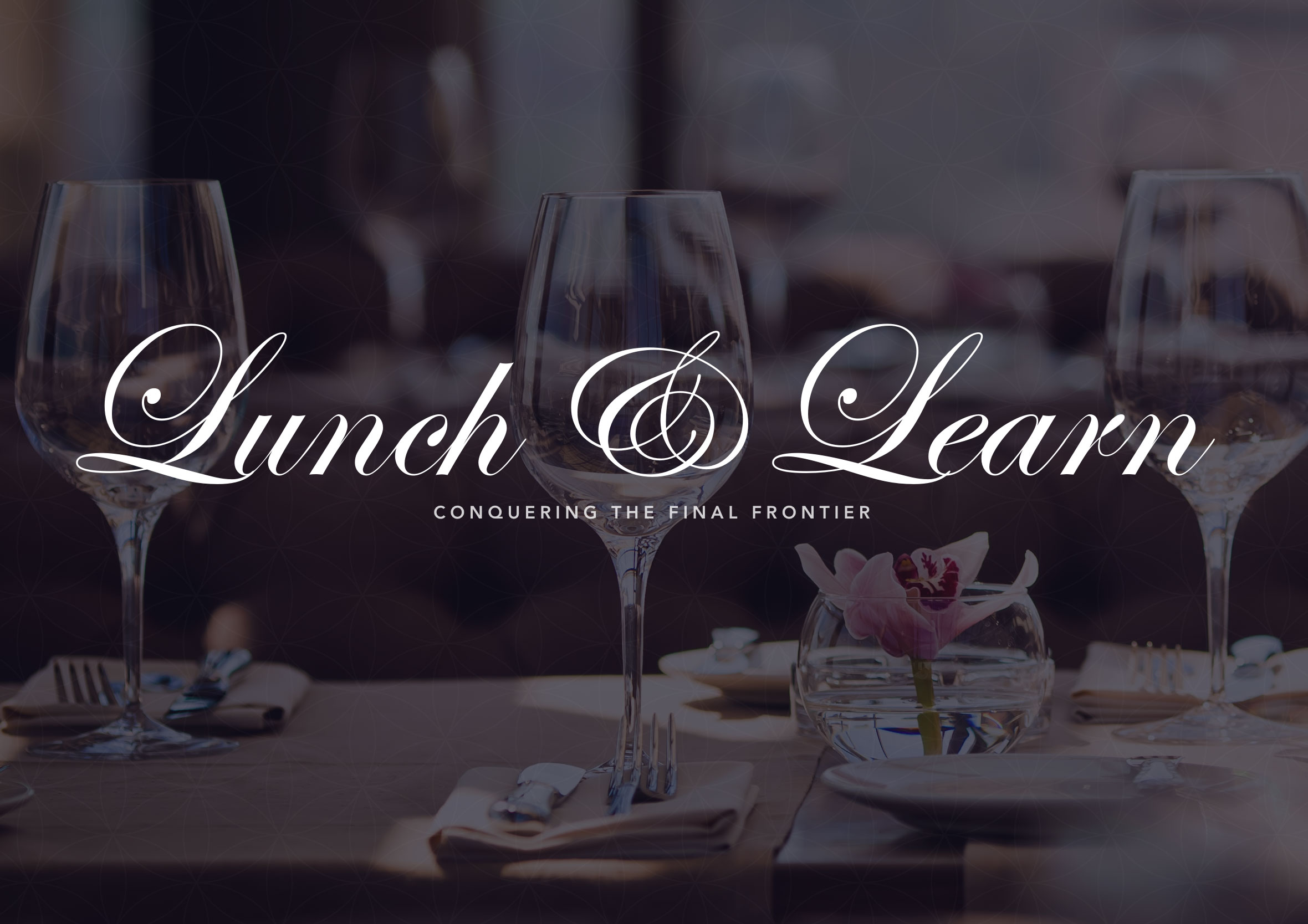 Event information
A brief overview of what attendees could expect and what topics would be covered at the executive lunch. Also, a brief introduction of the guest speakers and what CDP Group does.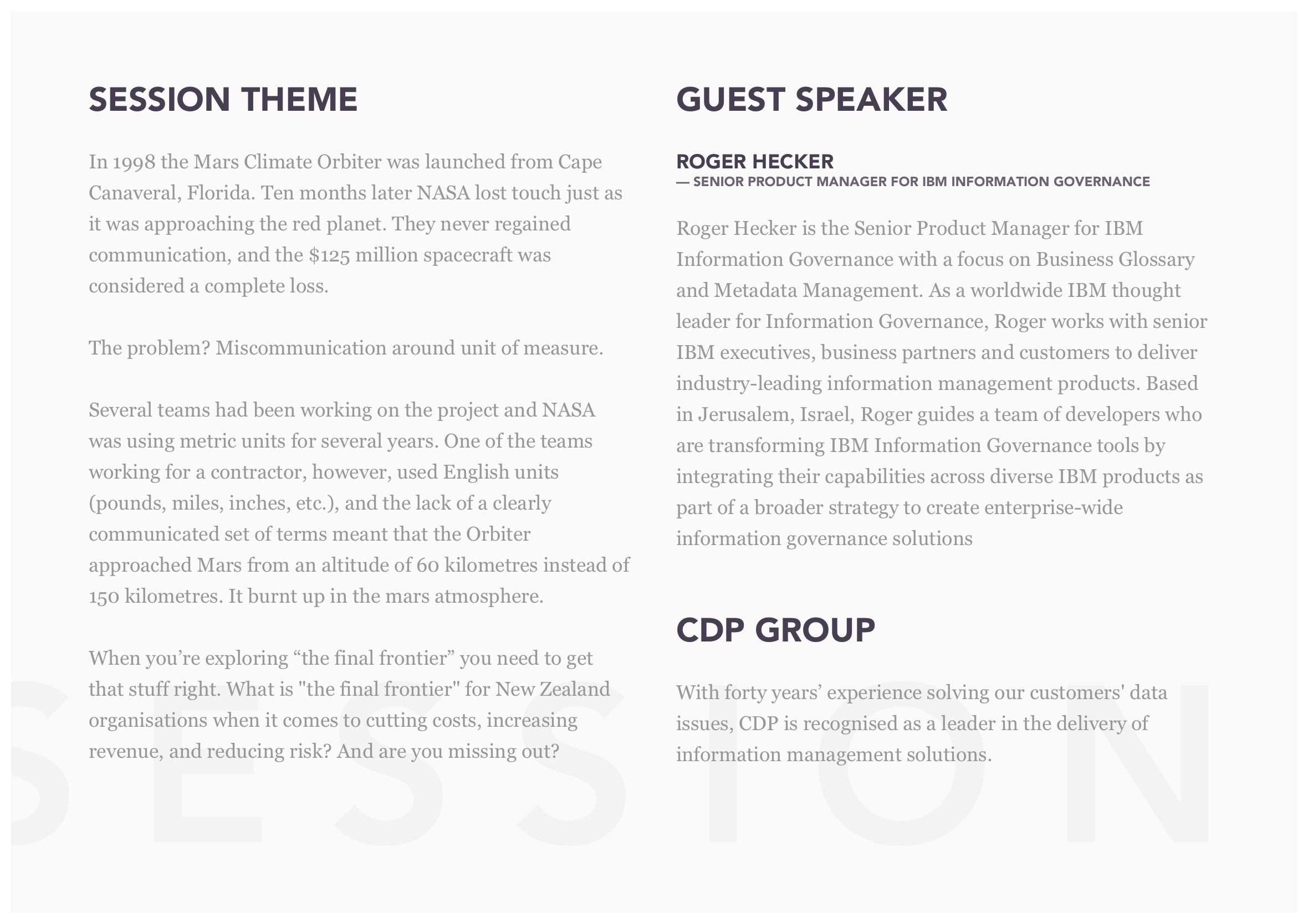 Simple registration
A simple call to action to give people the chance to sign-up for the event and make them aware seats were limited. People could email, text or call the organiser to reserve their place. By not implementing a convoluted sign-up process we removed a number of hurdles people would have to jump and conveyed the informal nature of the Lunch and Learn sessions.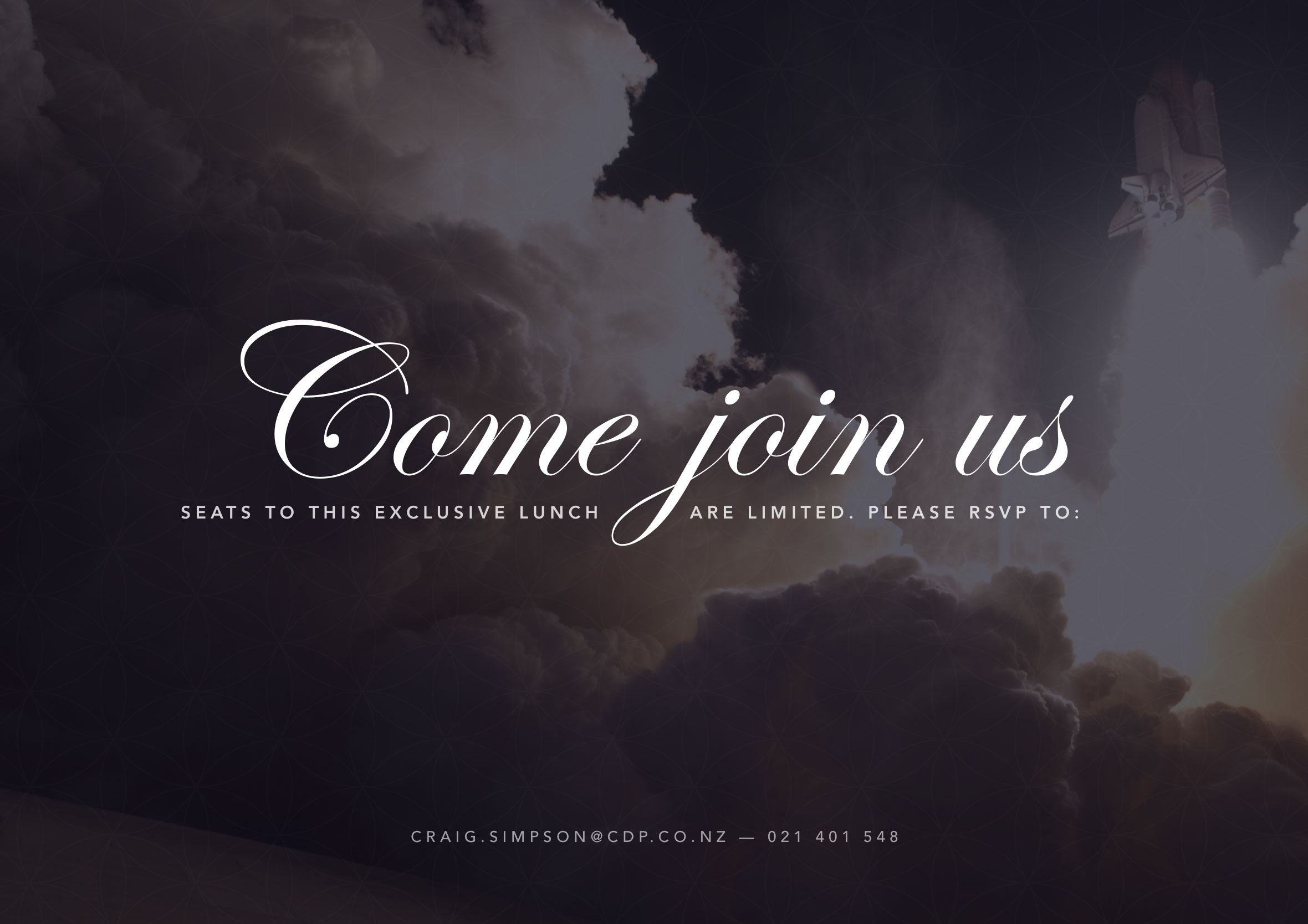 A chance to win an iPad mini
At the end of the event, we gave participants the chance to win an iPad mini simply by liking CDP Group on Facebook and/or following them on Twitter. A small gesture to thank them for giving up their time and a great way to keep conversations going after the event and keep them in the loop with what's happening in the business intelligence space.