Clear user pathways
By separating the sign-in and registration process it makes it easier for users to start using the app. It also removes clutter and unwanted UI elements from the screen.
---
Current promotions and spend points
Receive promotional information based on your spending preferences (accessible via the more tab). See what you can spend your travel reward points on.
---
Collect points
Find locations were you can earn travel reward points. Users can filter and/or search for participating outlets.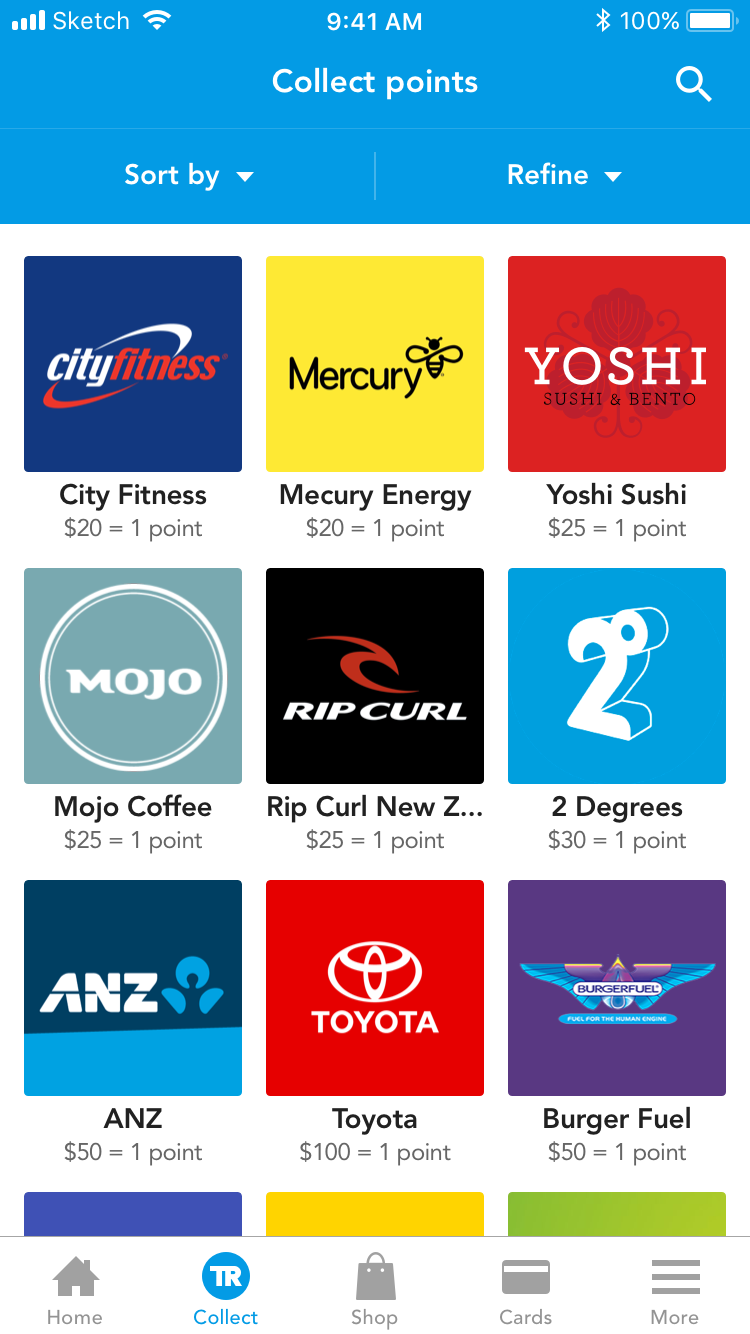 ---
Company profile
Learn more about a participating store, how to accumulate reward points, current promotions and even directions (physical stores only) to the closest store.
---
Top-up or collect reward points
If you don't have enough points you quickly top up using your credit card to complete the purchase by paying the outstanding balance. Alternatively, you use the QR code scanner to collect points for each purchase.
---
Account and more
Users can view their Travel Rewards balance and quickly scan their QR code. On the more screen they can connect via social media platforms or find answers to their questions.
---
Clear user feedback
User feedback is given to ensure the user is made aware something has worked, or the steps they need to take to correct an issue.
Showcase
A simple mock-up designed to show the main screens look within the app and to help to promote and market it for future downloads.
Rapid prototype
I used InVision to create a simple walk through of the app – the functionality is pretty basic but conveys how the app would potentially be used.