Inspiration can come from anywhere
I originally got the idea to create a SimpleTimer when I looked at the design on hair product and thought I could use the circles to create the user interface for something completely different.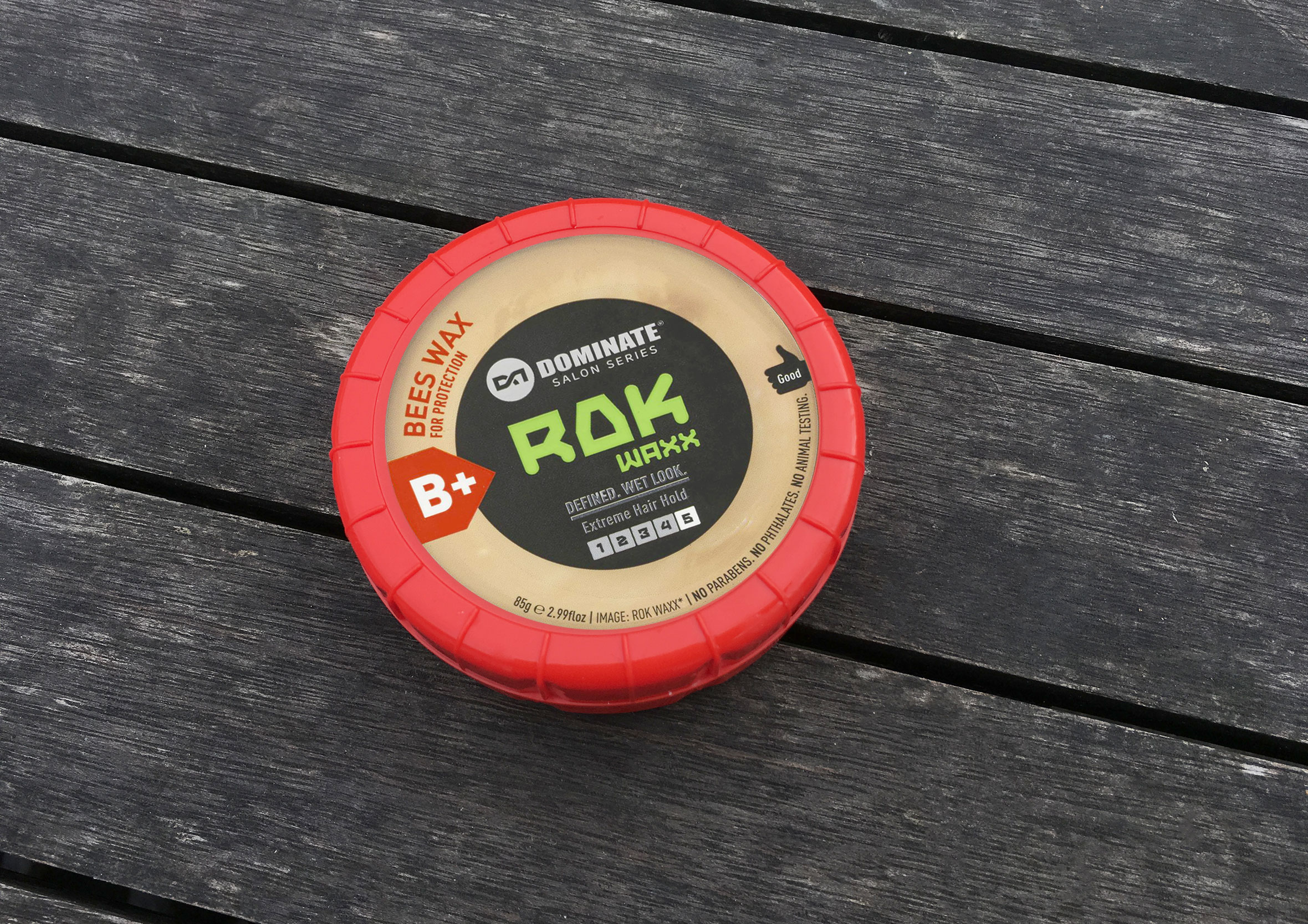 Quick sketches and concepts
I challenged myself to come up with as many different concepts and variations within 10 minutes. From there, I would refine a few and in the end, choose a design I thought had the most potential to explore fully and push the design even further.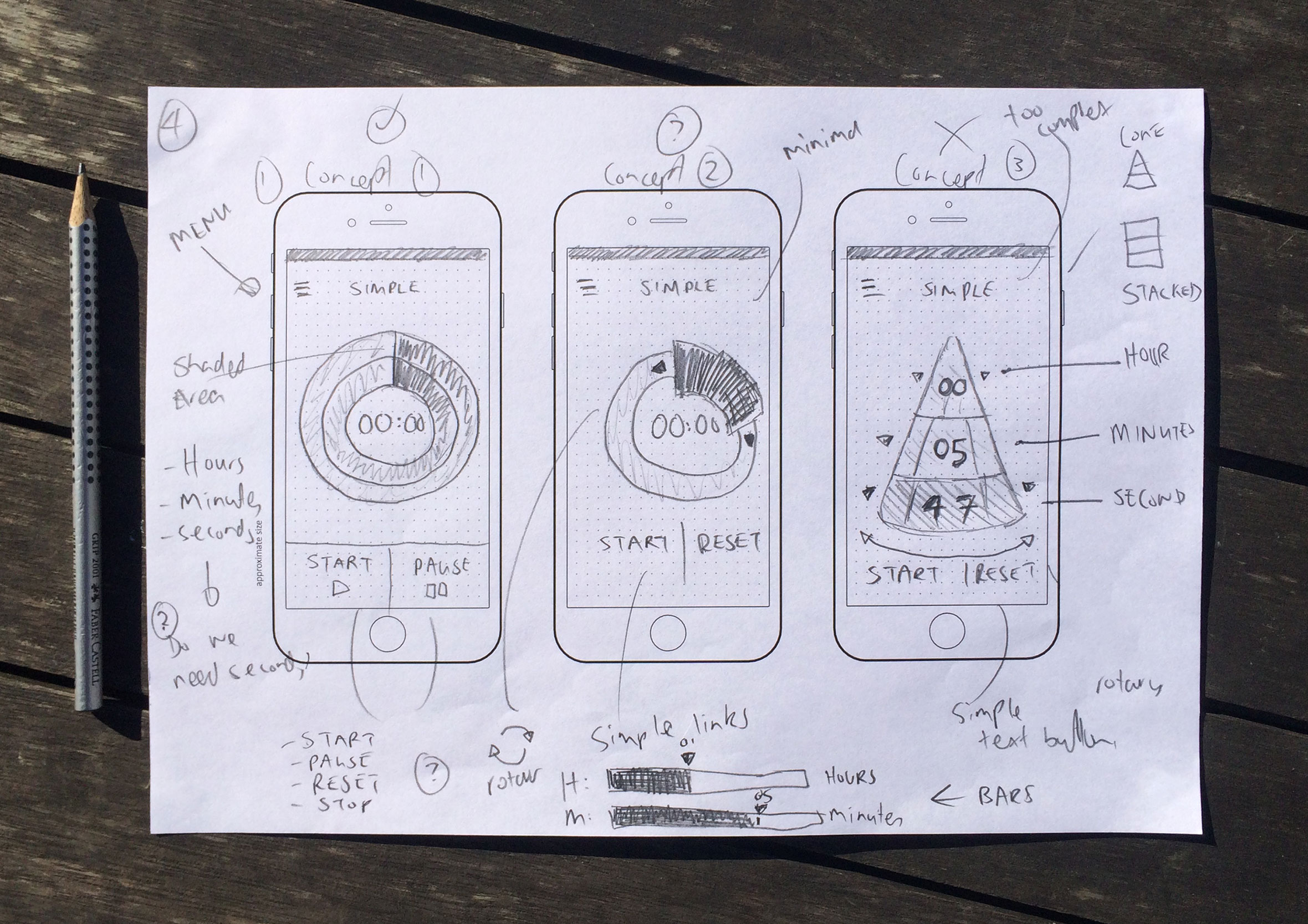 From idea to execution
When I first had the idea to try and use elements from the design of my hair product I had no idea how it would turn out. By timeboxing yourself to a maximum of 30 minutes to test an idea out you are able to go off in different directions without wasting too much time.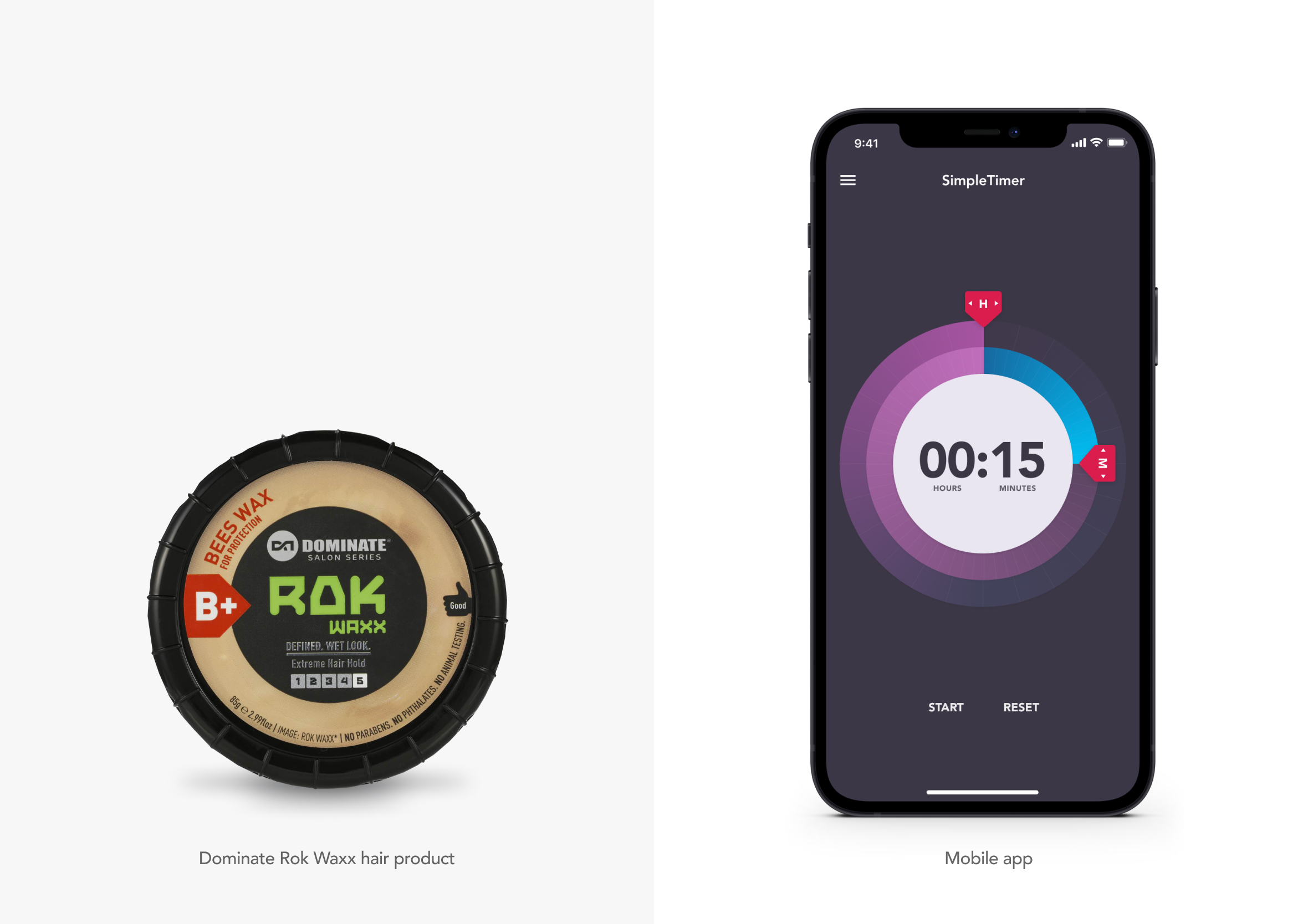 Design with the absolute minimum
I was looking through the AppStore for a simple timer but I couldn't find anything that did the job I wanted so decided to design one myself. On this screen, you rotate the hour and the minutes to where you want them and press start. Simple.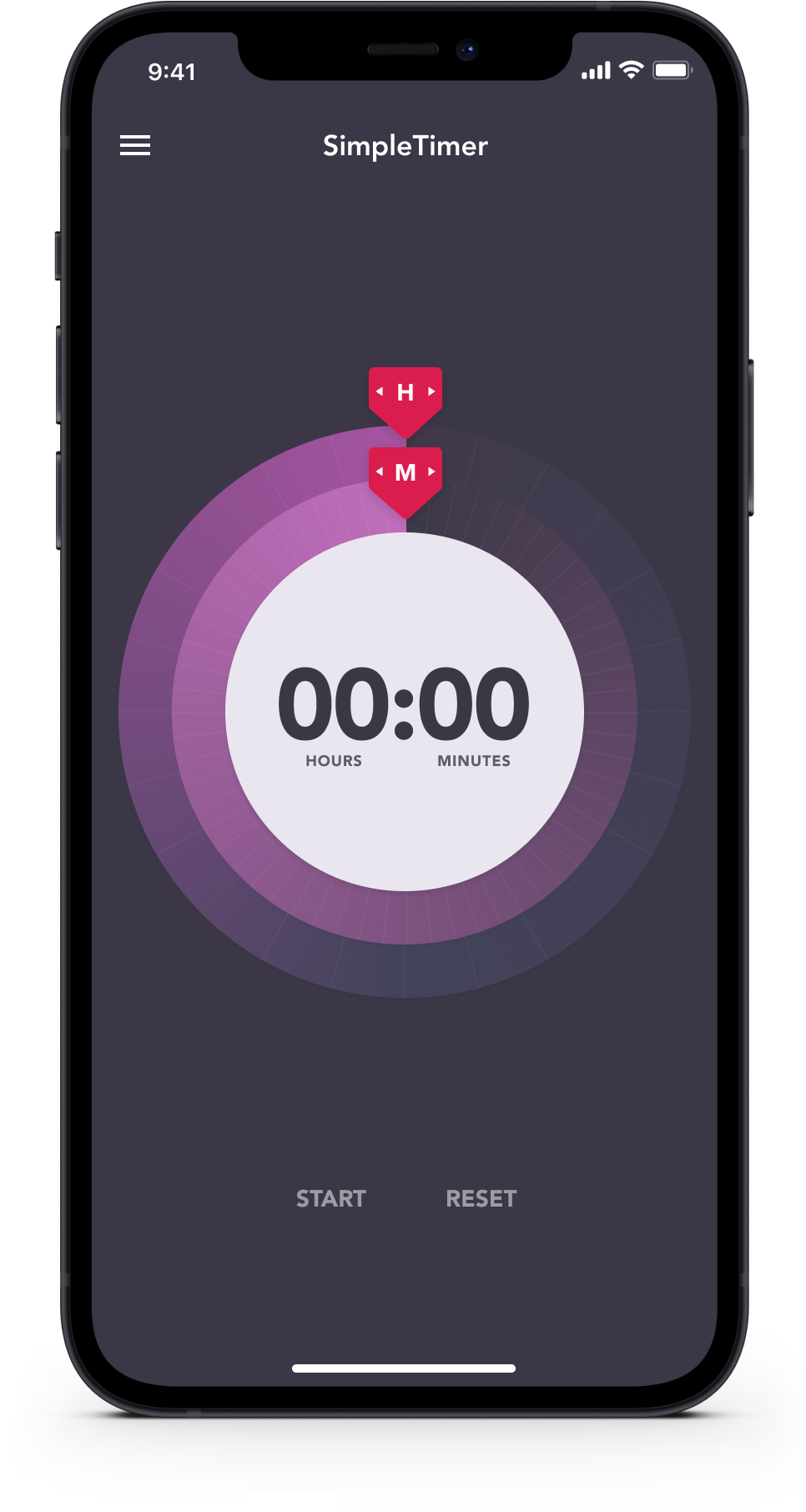 ---
Remove all unnecessary elements
When the timer is running the hour and minute sliders disappear from view as they are no longer needed and so people don't interact with them by accident. Minimal design is very challenging as you need to keep asking yourself the question "Is this element really needed?".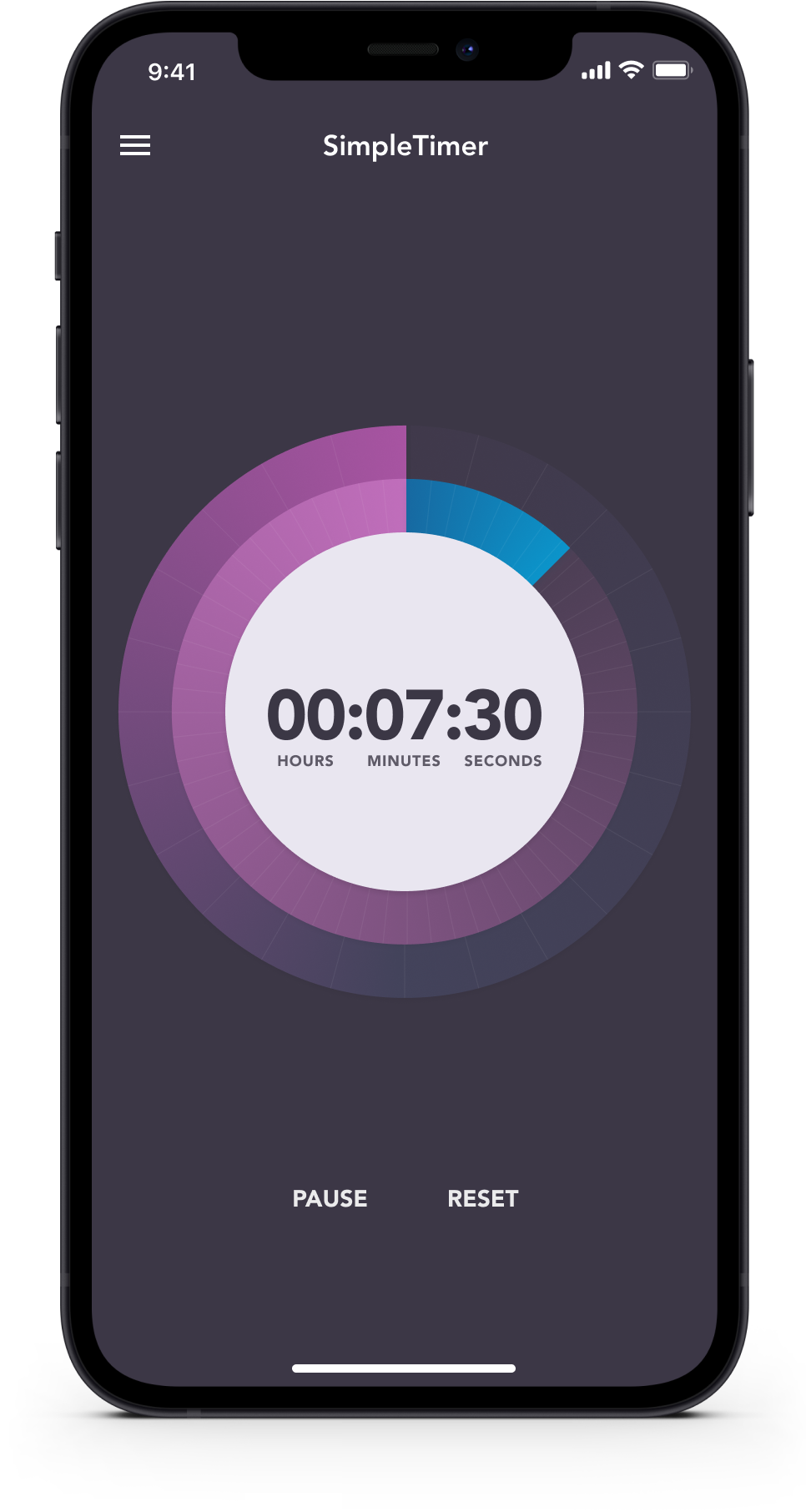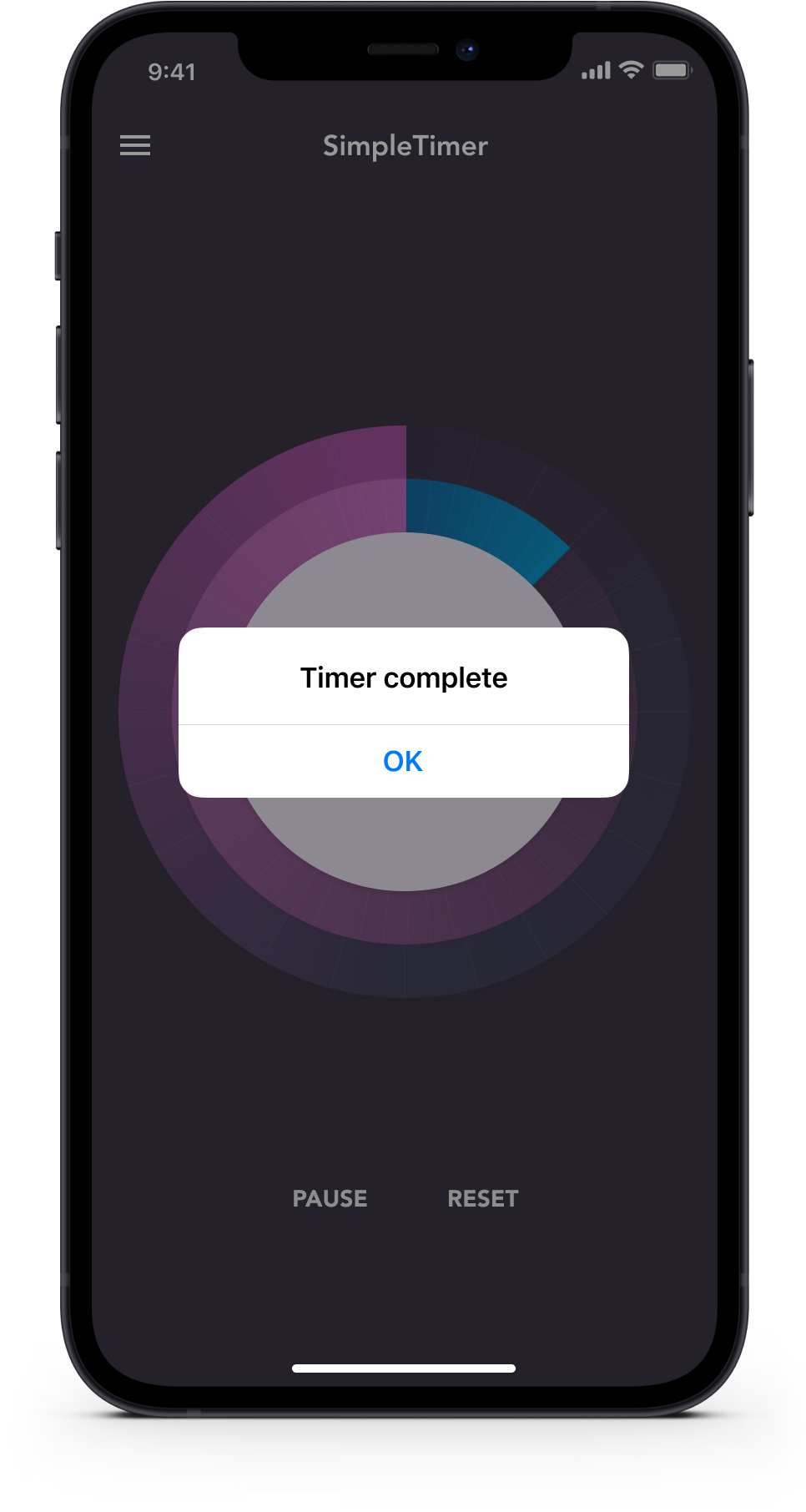 ---
Simple landing page
I created a landing page to help promote the app and hopefully increase download numbers. Again a simple design, no logo, no navigation no footer.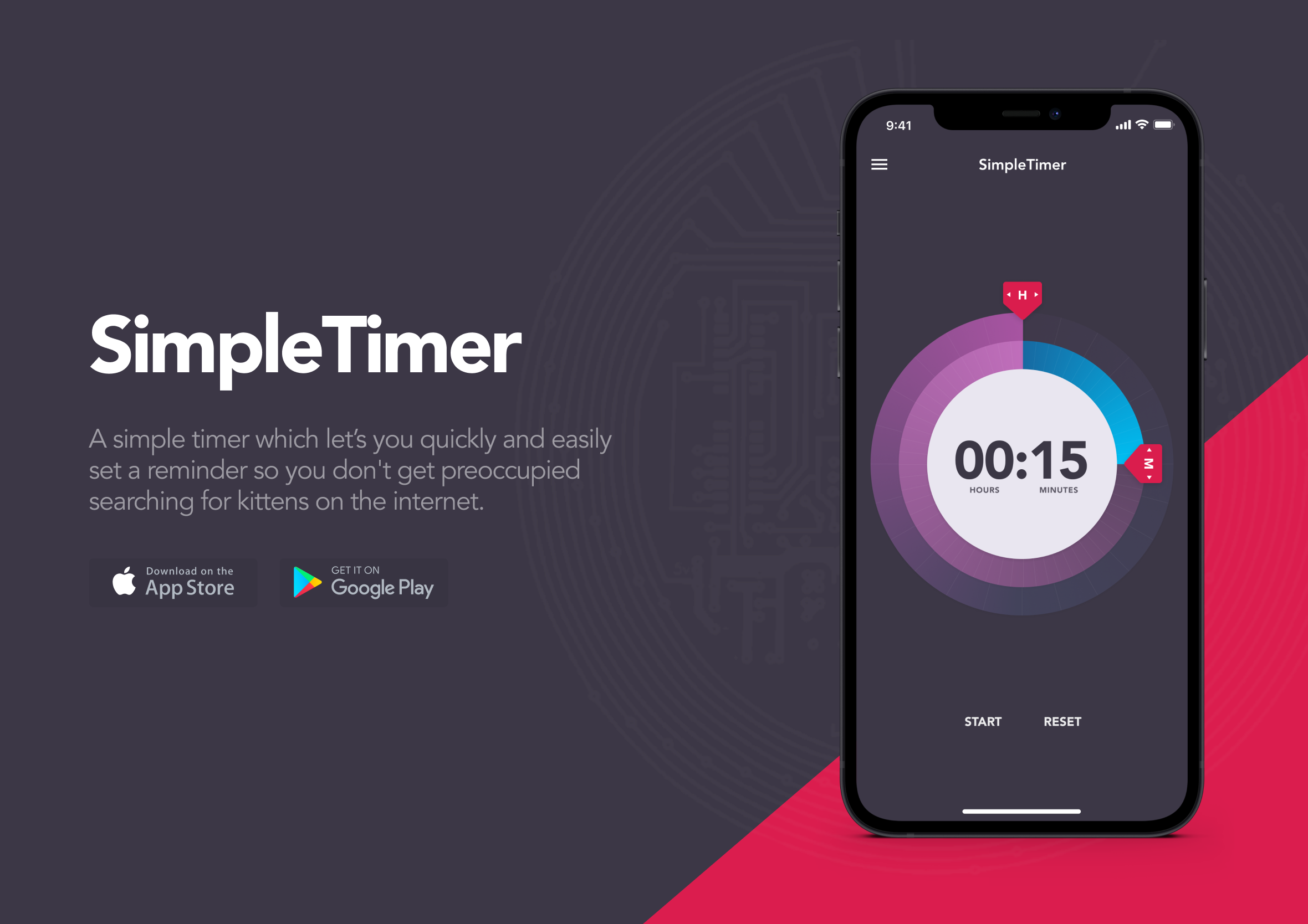 Final design
Here's a quick mock-up of how I intend the final design to look on an iPhone. I find by providing clients photorealistic mockups in context it helps them to visualize with how the finished product will look.