Rapid low-fidelity sketches
I'll be the first to admit these sketches aren't very attractive, however, they are a great way to get ideas down quickly and test designs before opening design tools to start producing highly polished finished designs.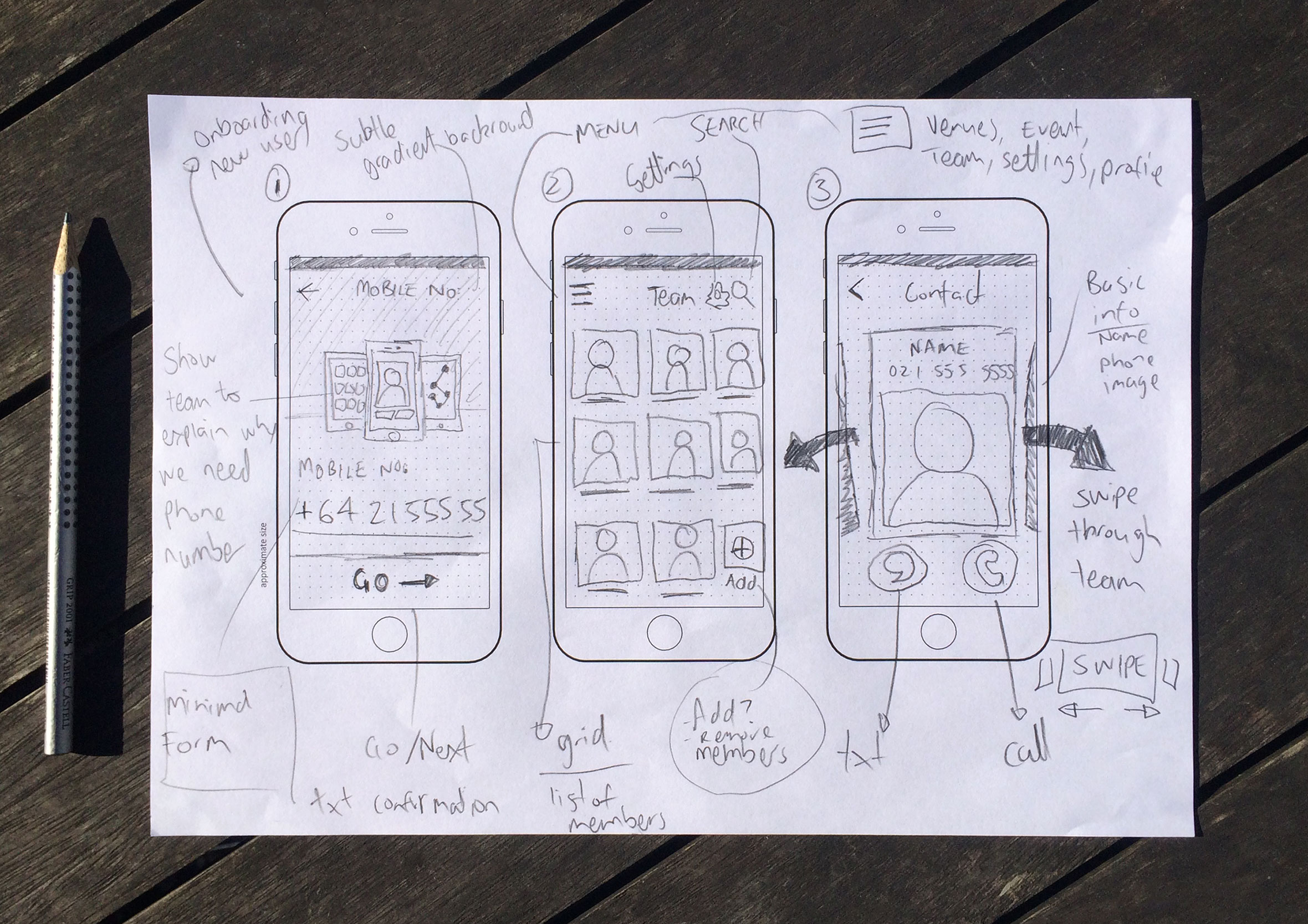 User interviews and research
Through conversations and fun group pub crawls, we learned what works, what was confusing, people's motivations, and their event expectations. Usability testing with folks who've had a drink had its unique challenges and rewards too!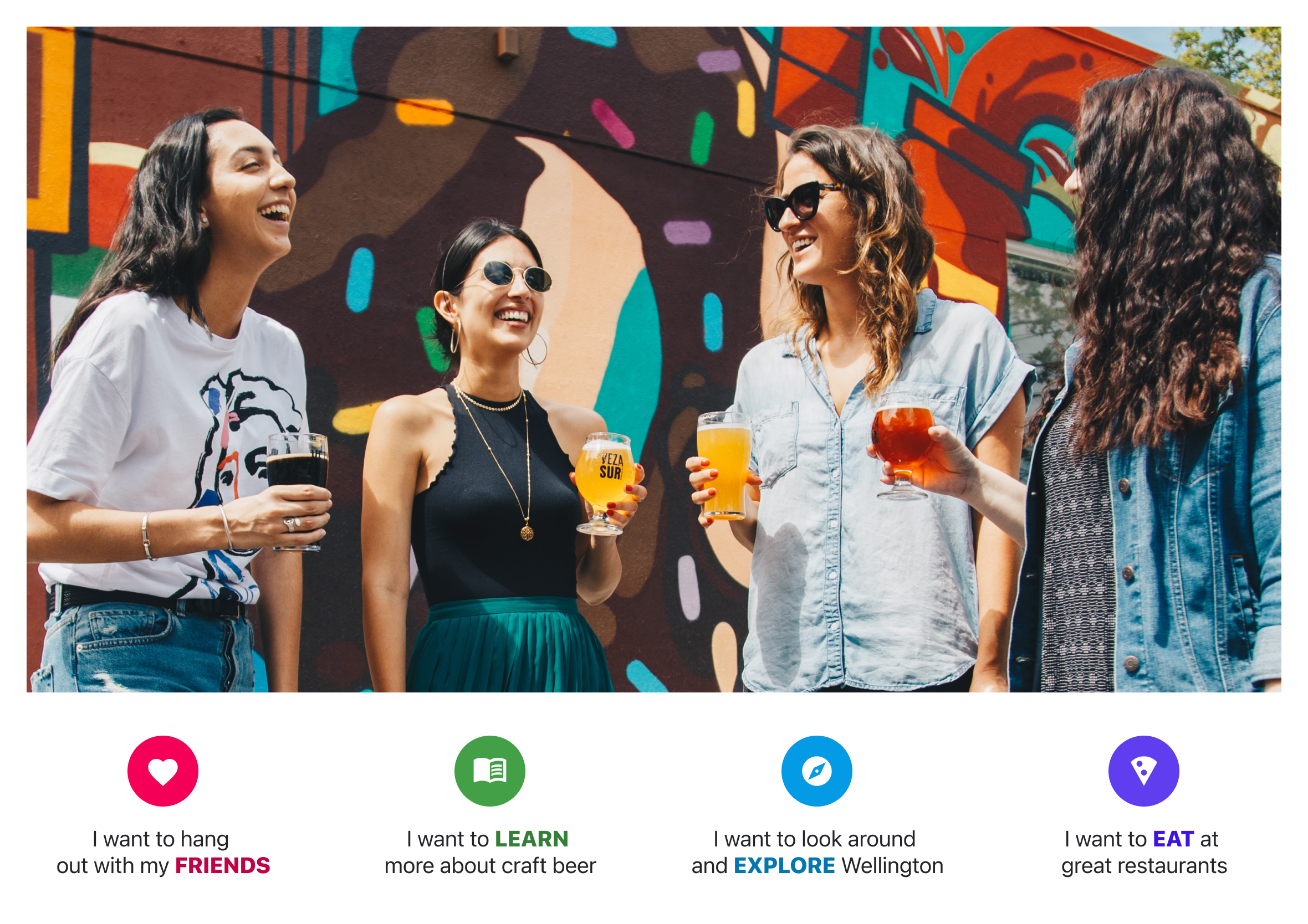 Easy sign-up process
The app uses the Facebook API to quickly access vital information such as birth date (for legal reasons) to get people up and running as quickly as possible. Alternatively, people can also create an account using their email address – it's just a few extra steps.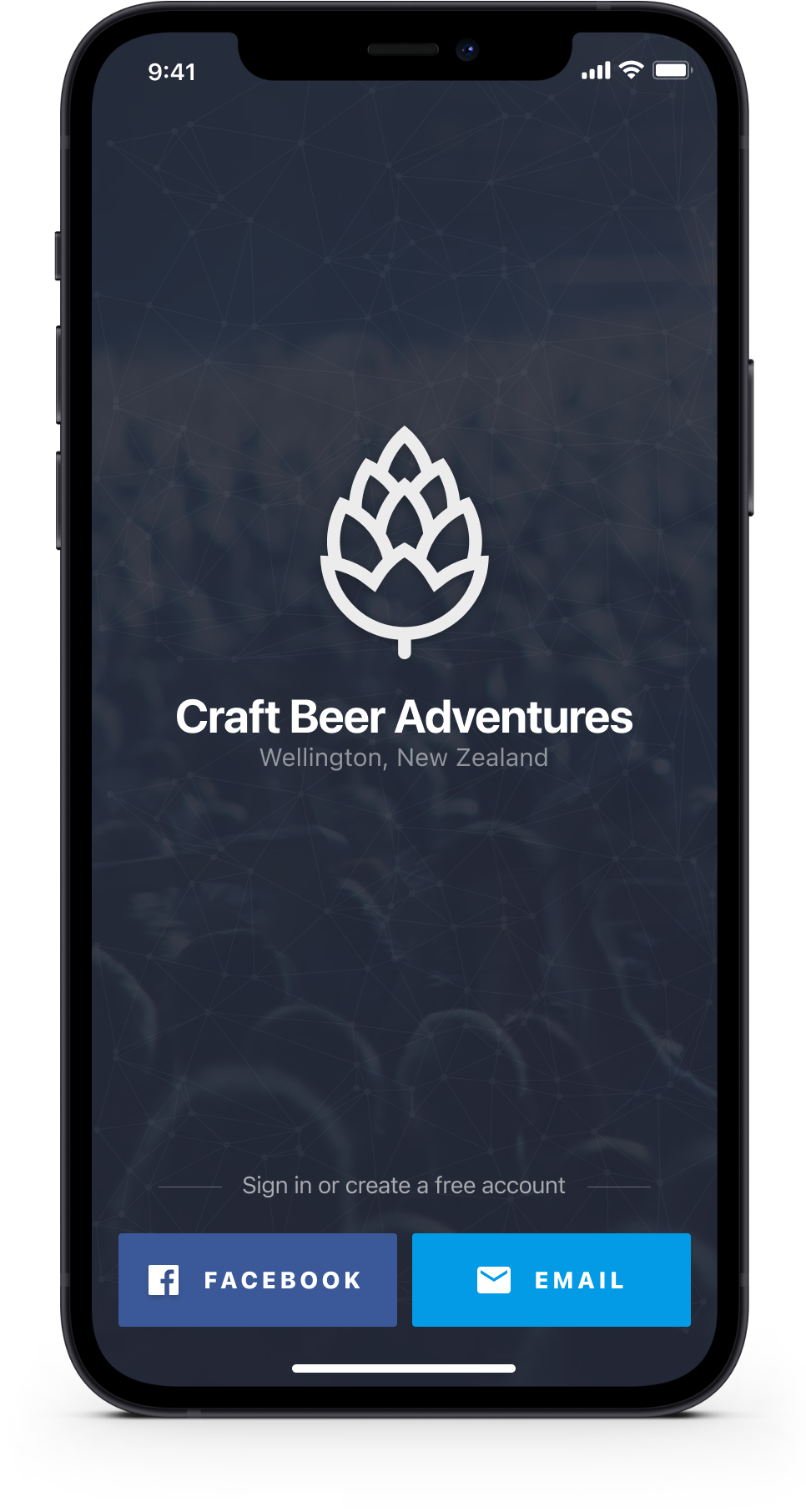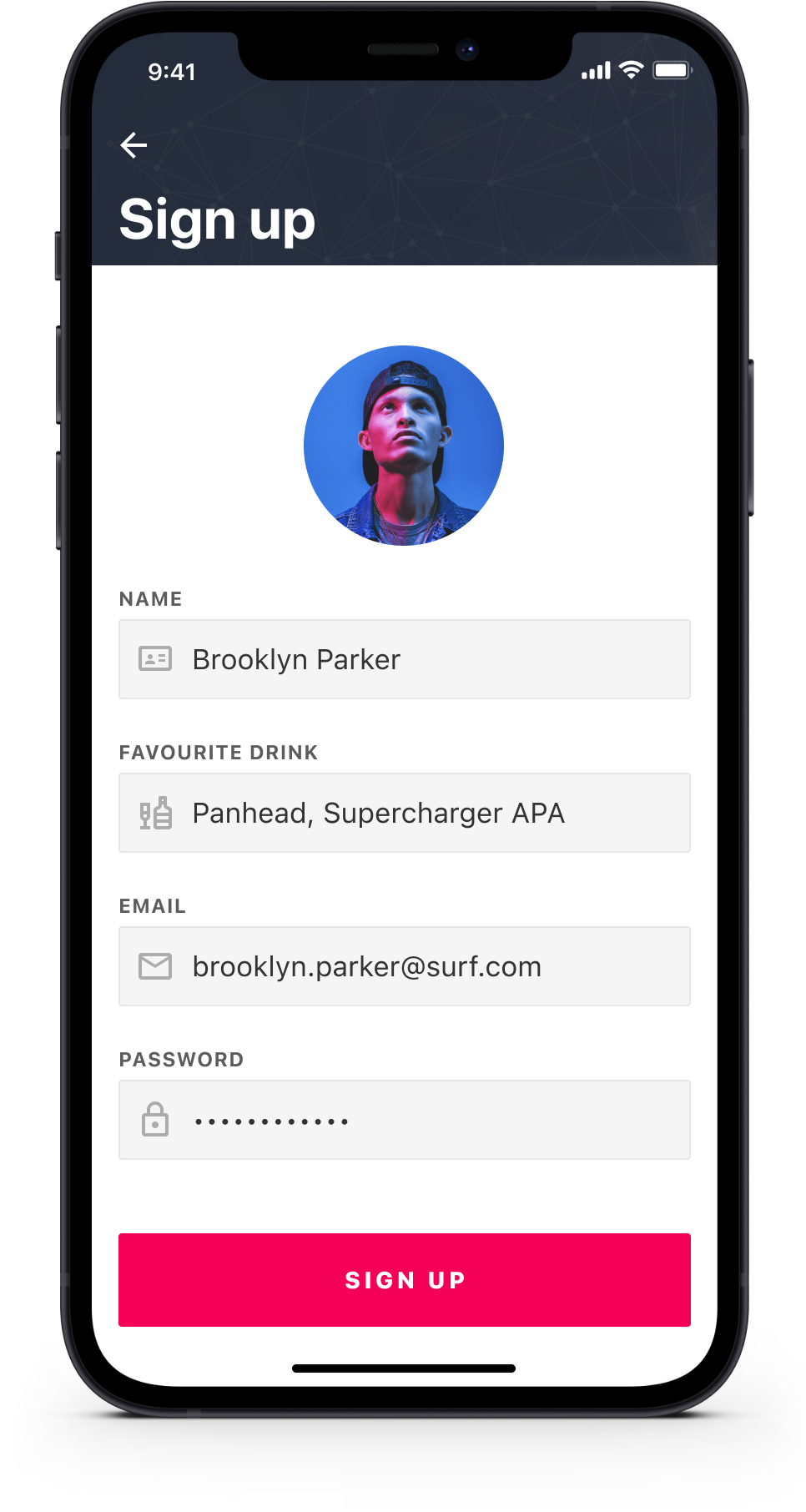 ---
Create an event
In just minutes, you can create an event and start inviting people to join your pub crawl! With the option for multiple hosts (or administrators), you'll have all the information you need to make the event a success.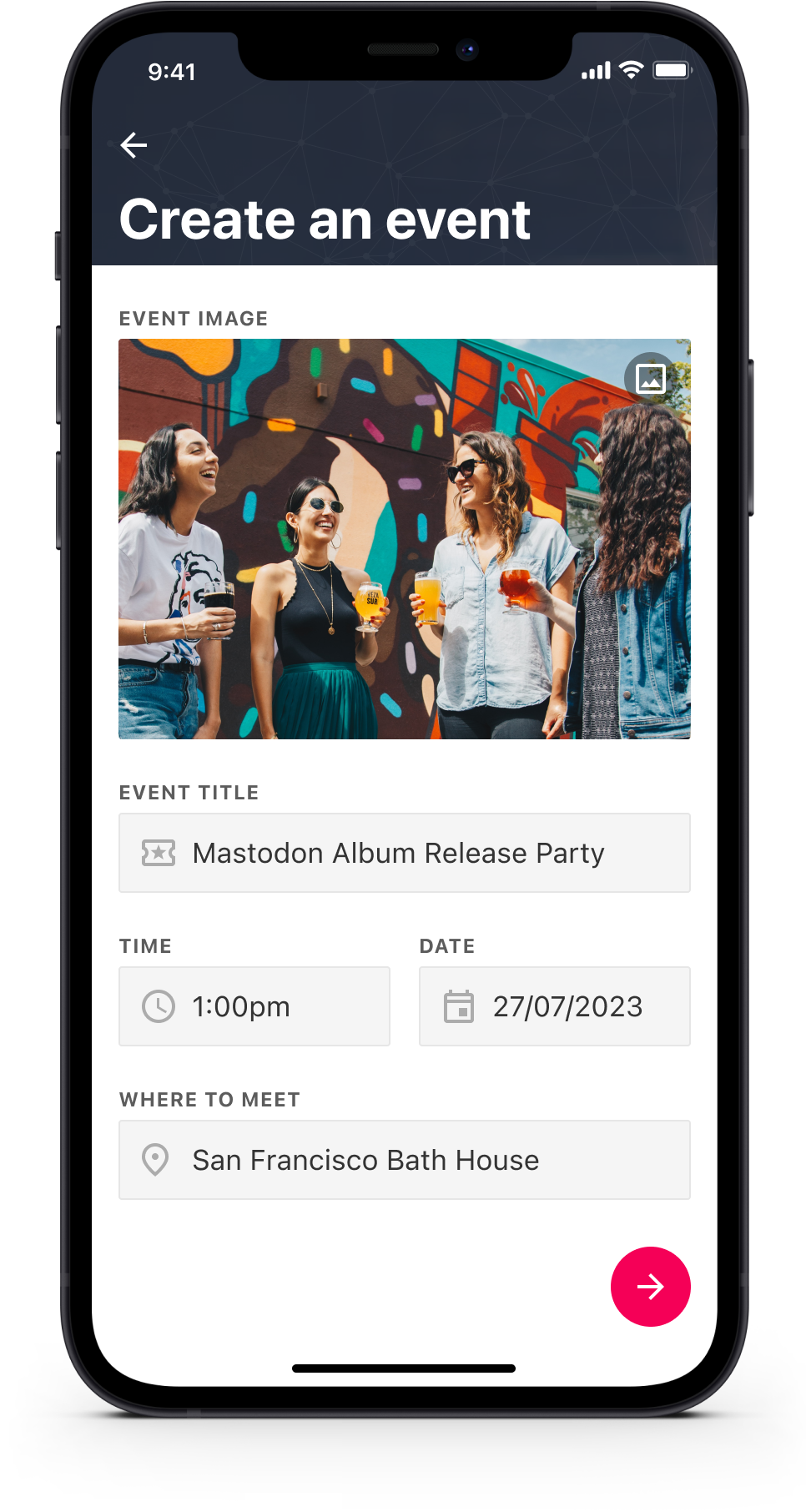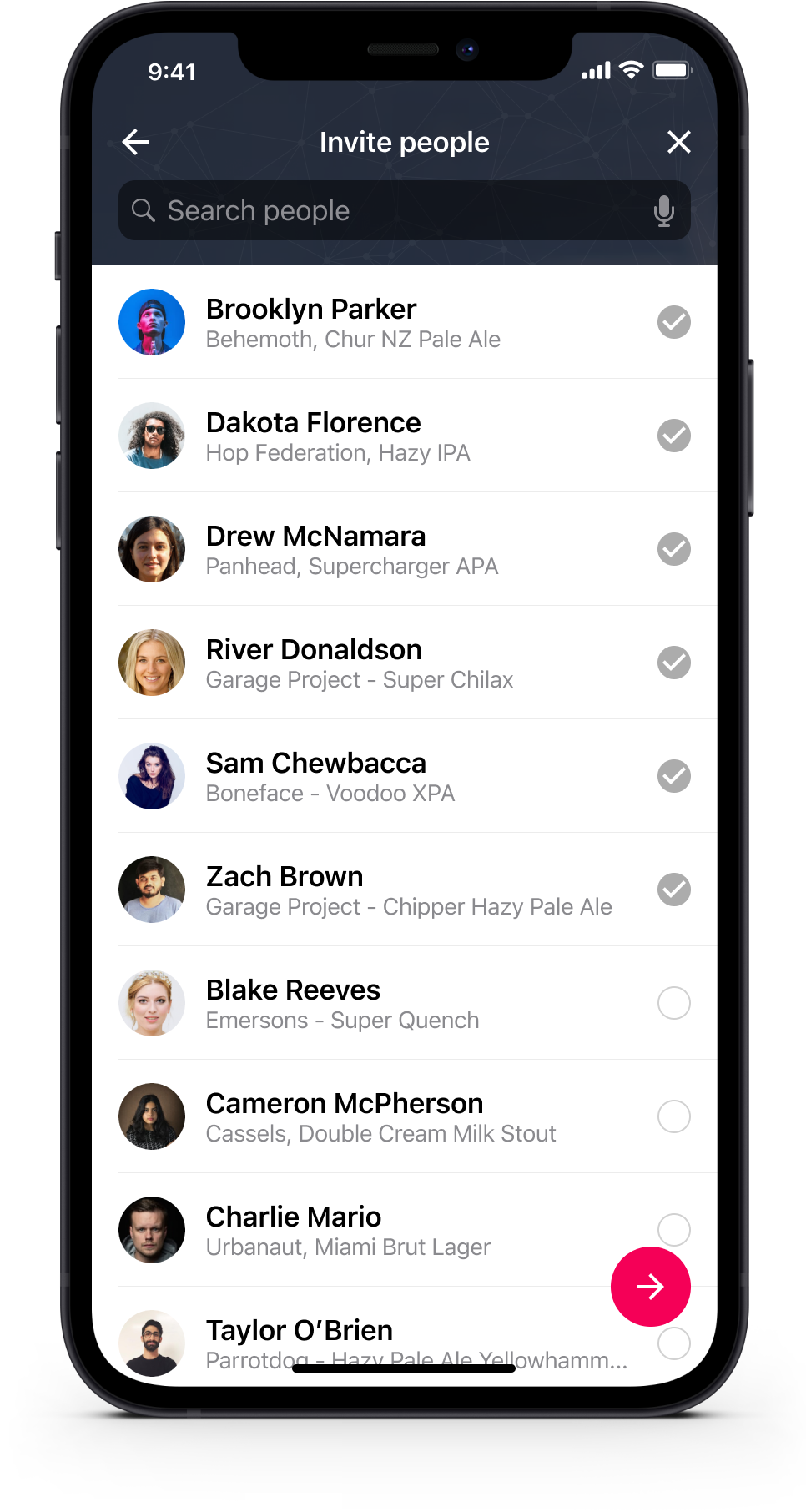 ---
Set some ground rules upfront
Right from the start, you can set clear expectations for everyone to ensure a fantastic experience! Behaving with respect and enthusiasm on the day is key, and we've got some helpful tips to make sure everyone enjoys themselves and maximizes the fun at the event.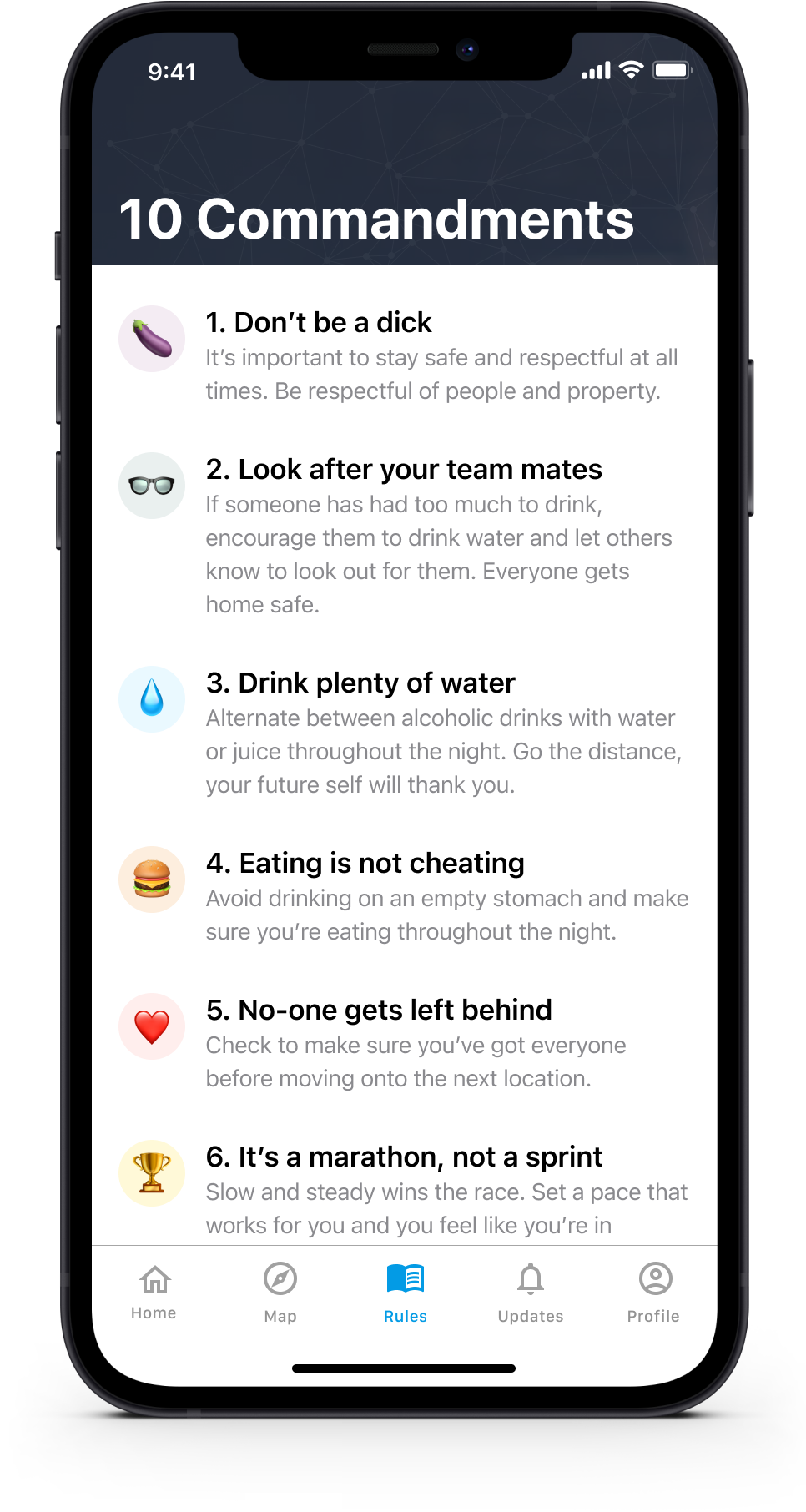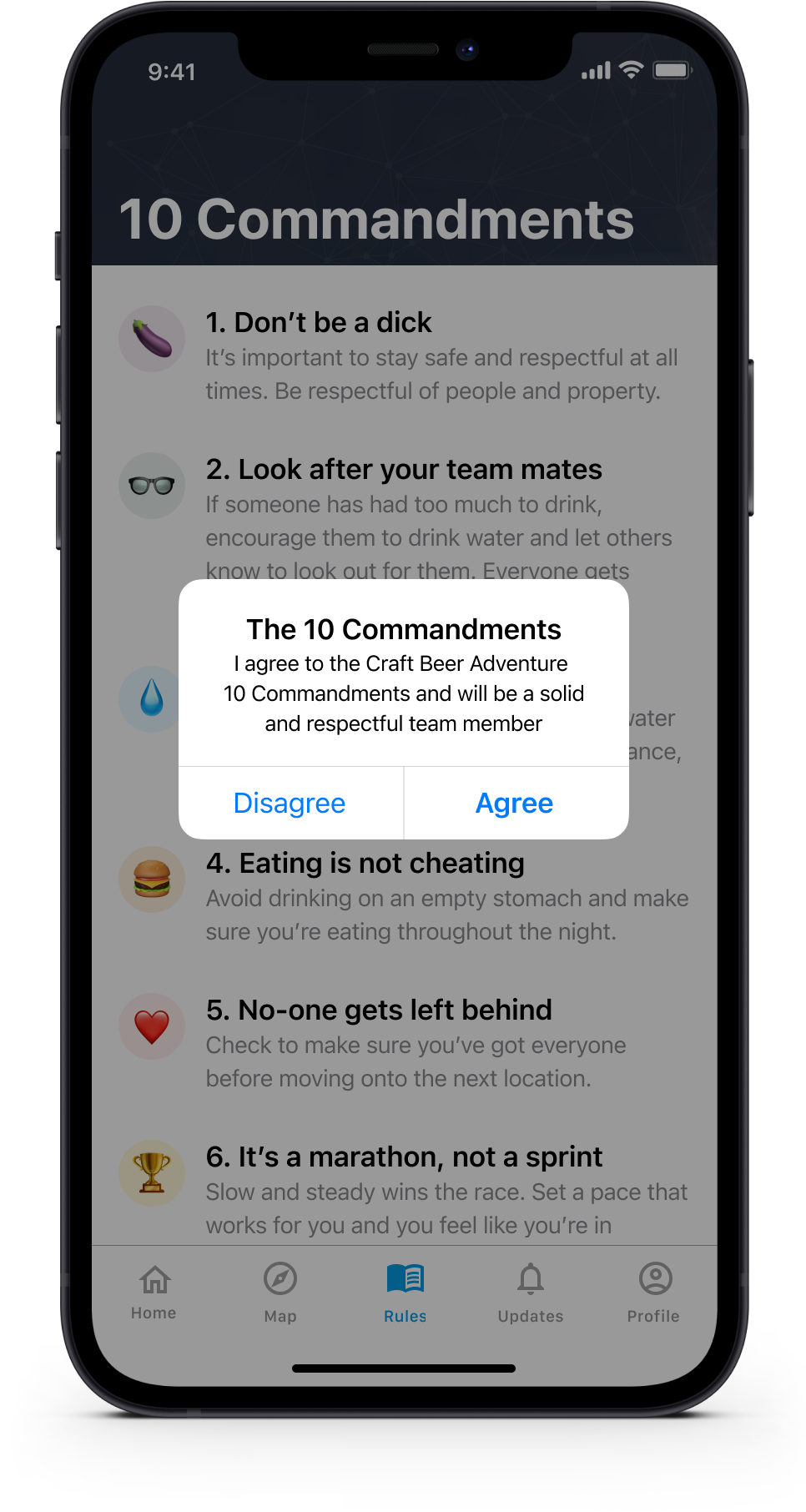 ---
Build an optimized walking route
Quickly research Wellington craft beer venues, check reviews and create a route on-the-go using an intelligent route optimisation algorithm. Get instant feedback on the number of venues you plan to visit and the total walking distance.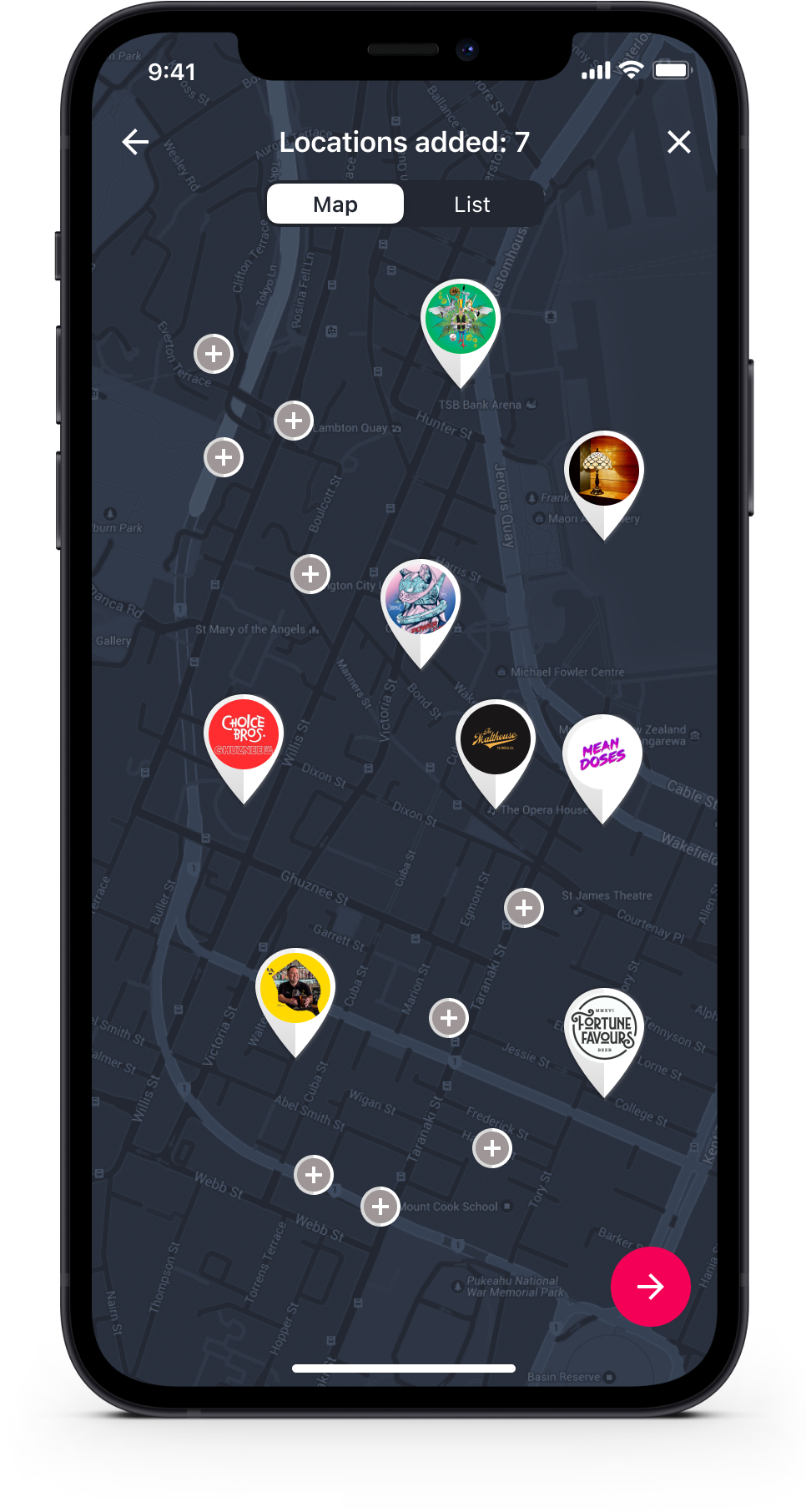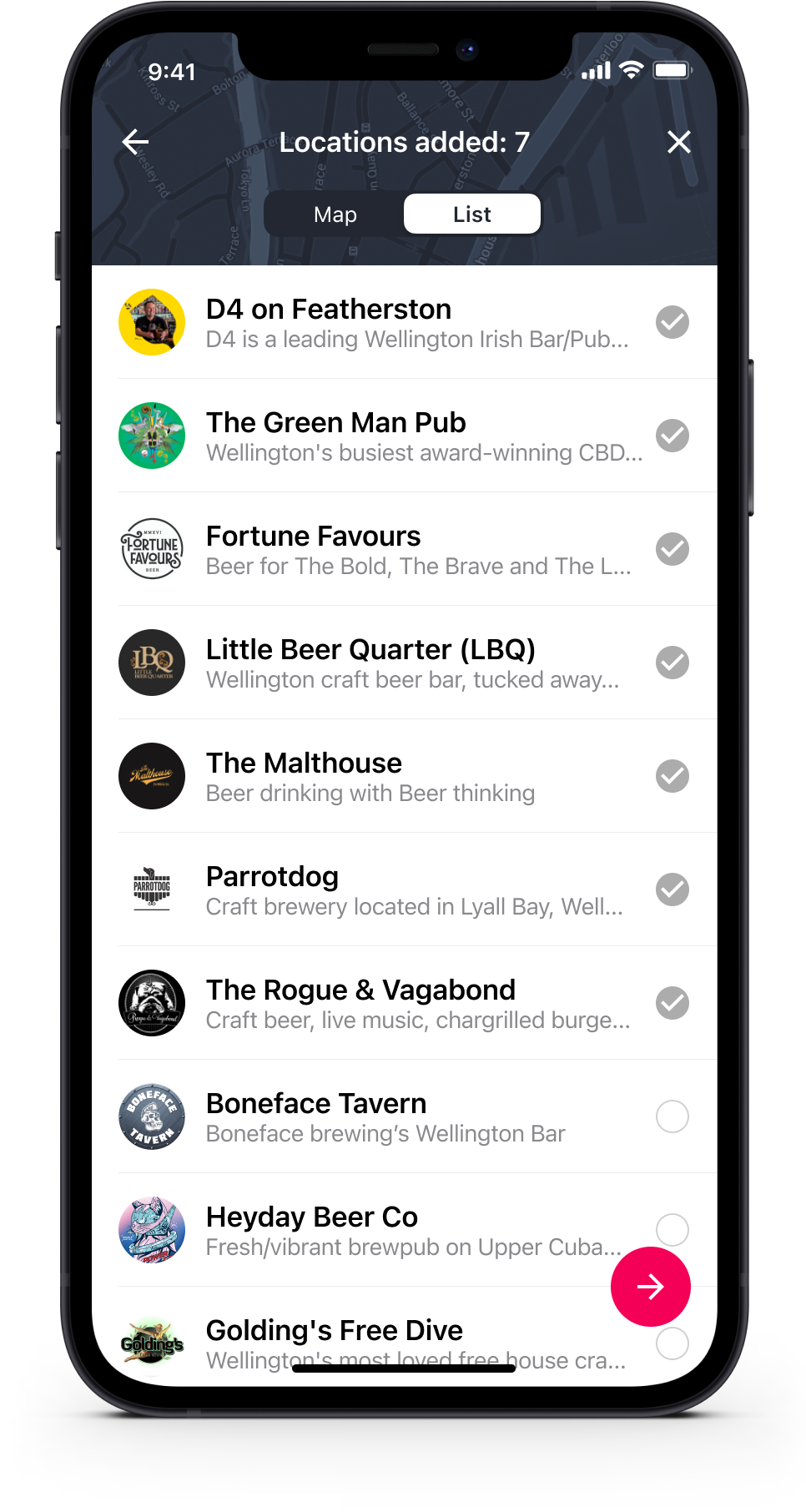 ---
Read reviews and recommendations
Add your favourite spots in a flash, and if you're exploring a new venue, check out what others are saying to find potential gems that match your preferences.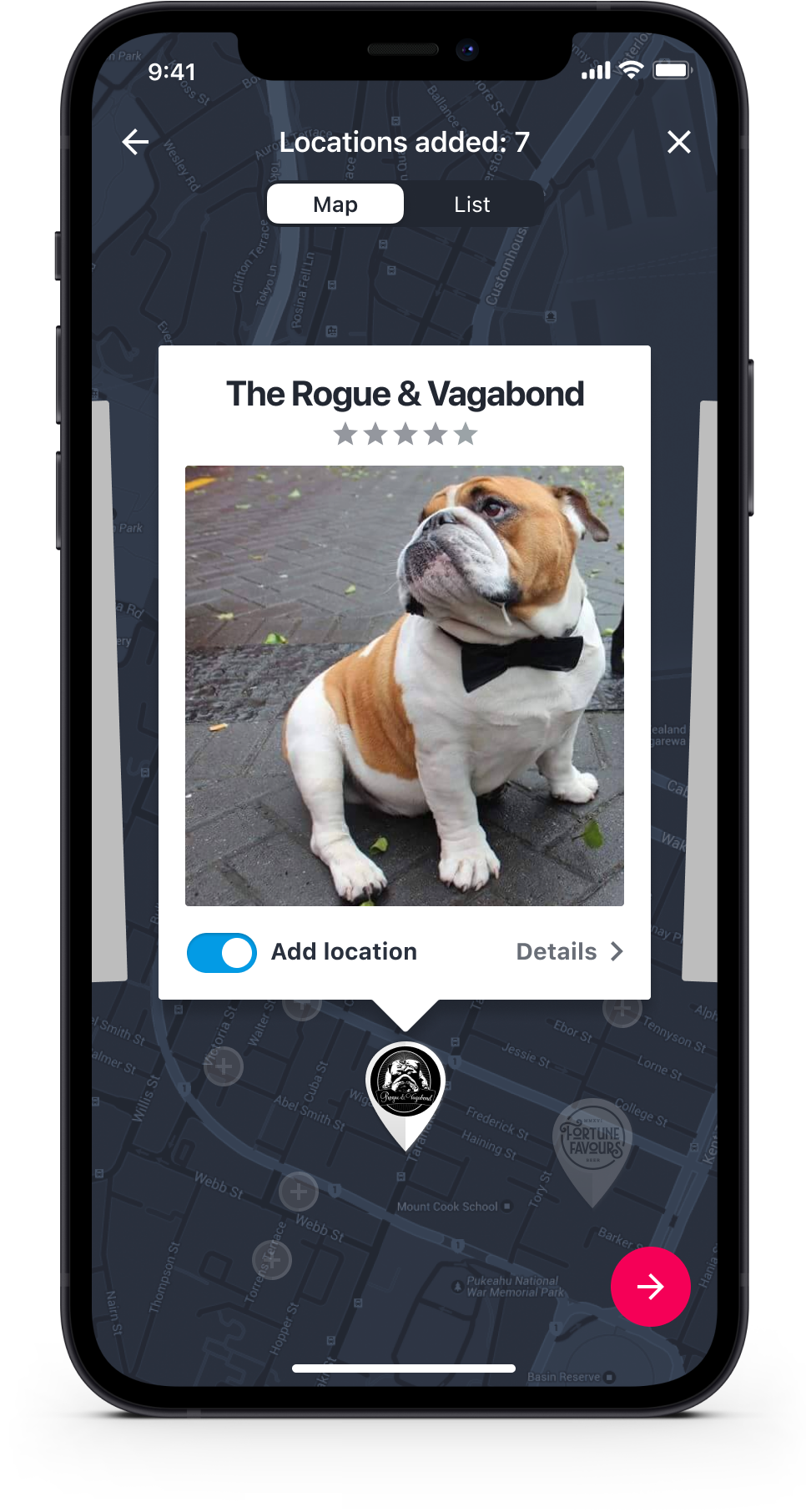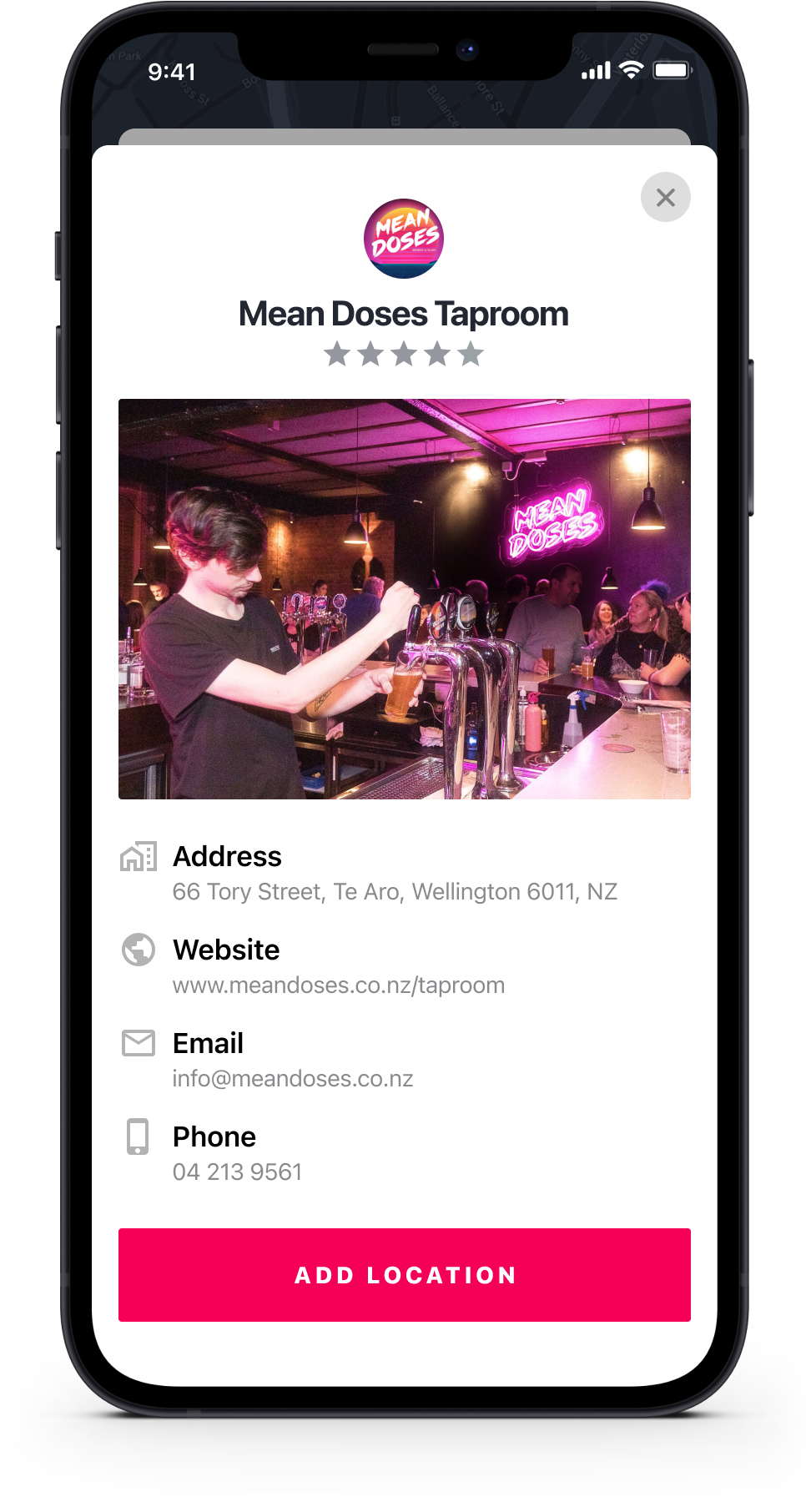 ---
Get directions and track progress
The app harnesses the power of Google Maps, allowing you to easily track your progress, access directions, and get crucial distance information to the next venue.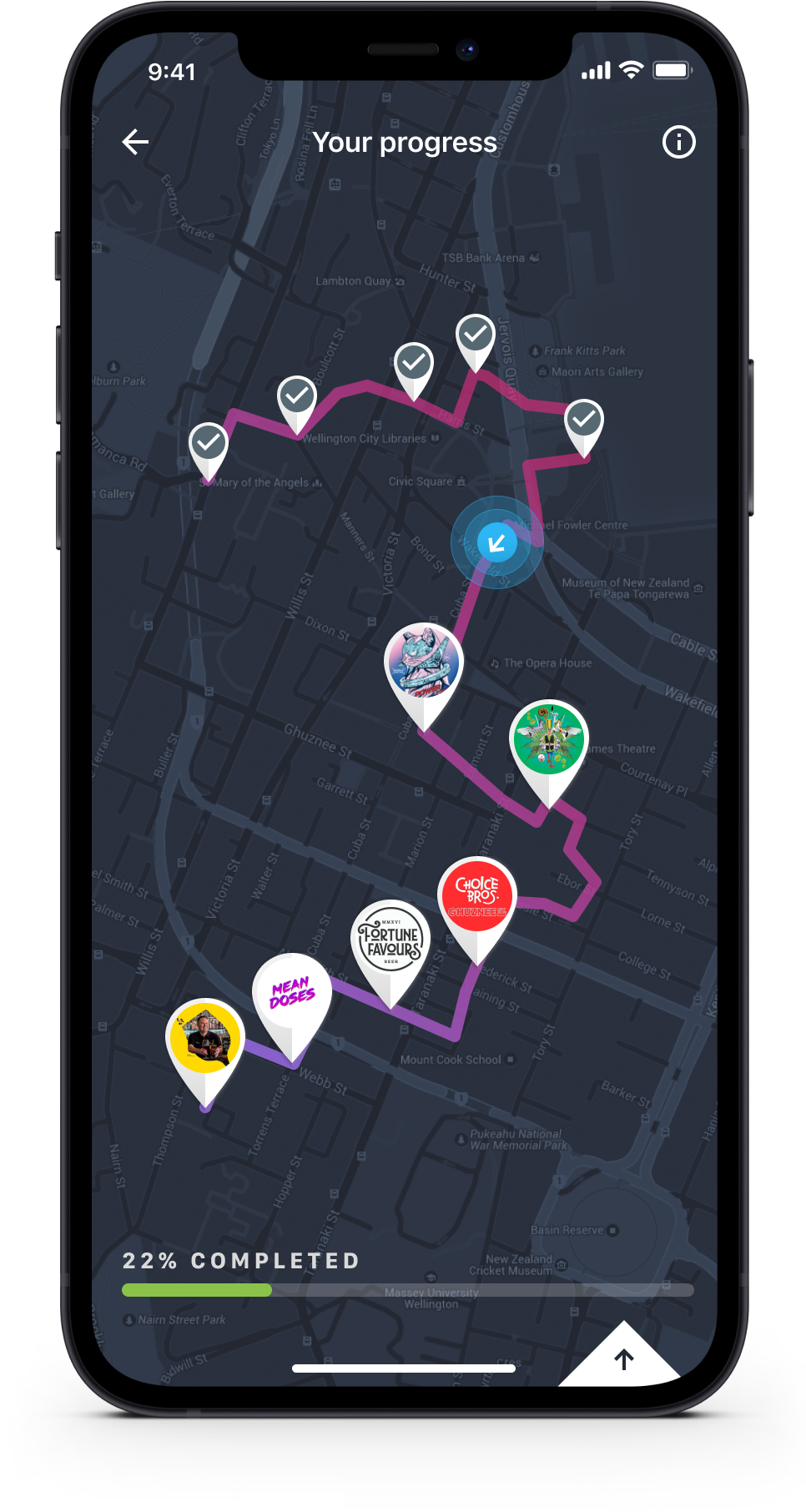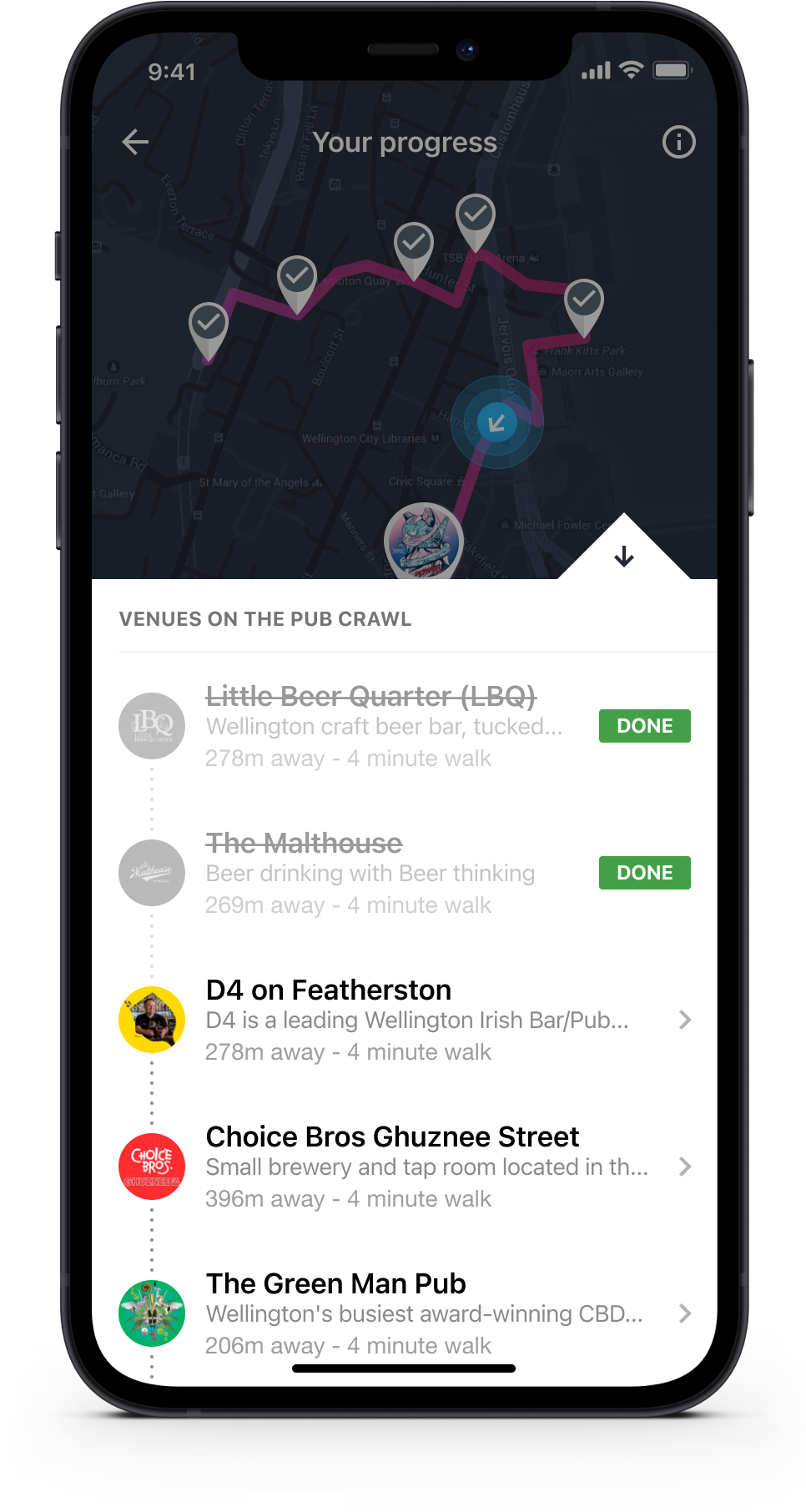 ---
Win prizes and beer trivia
Want to add some extra excitement to the day? How about spicing things up with fun prizes and opportunities to test your craft beer knowledge throughout the event? These little delights will keep the energy high, break the monotony, and ensure an enjoyable and entertaining experience for everyone involved!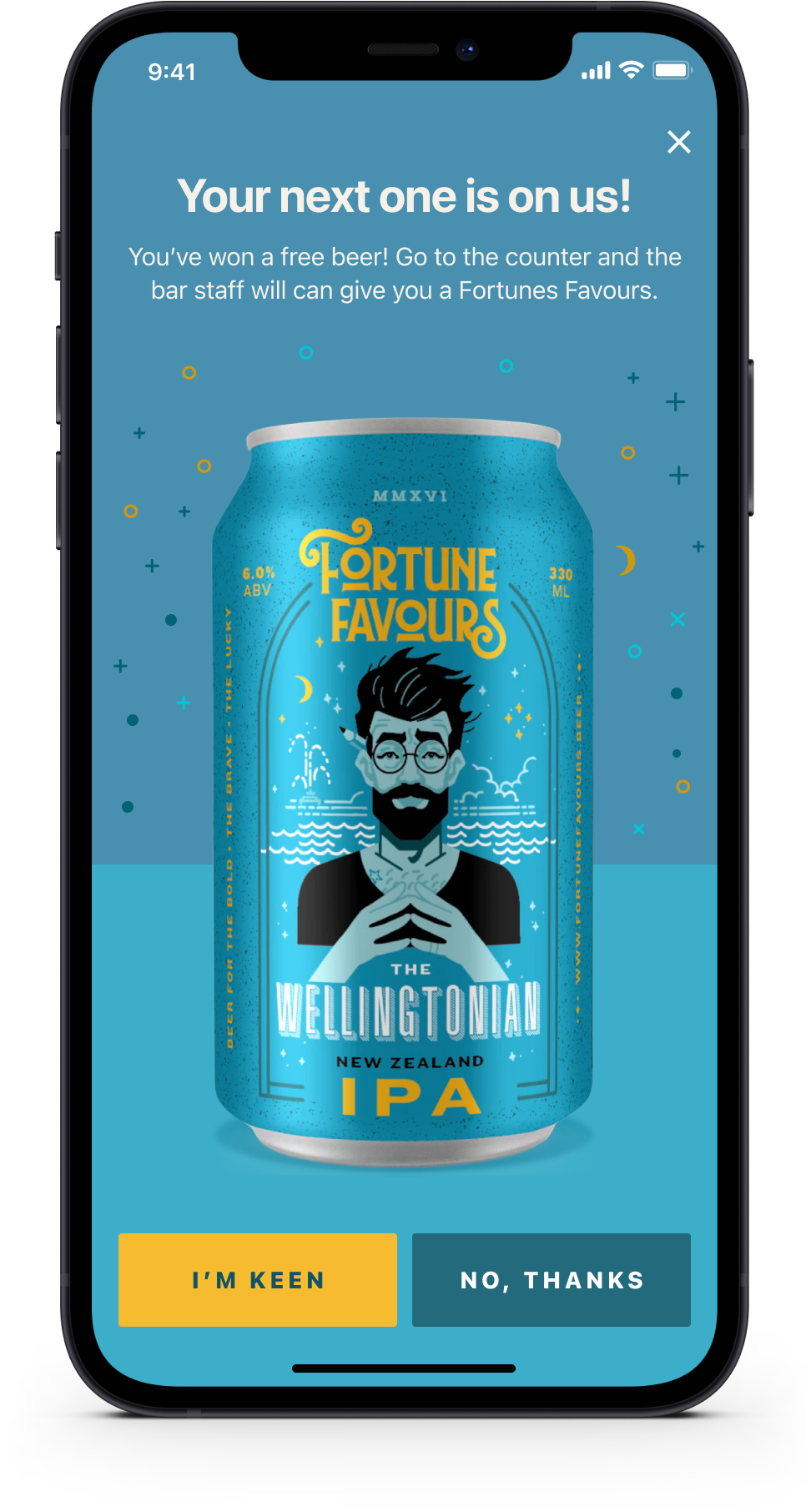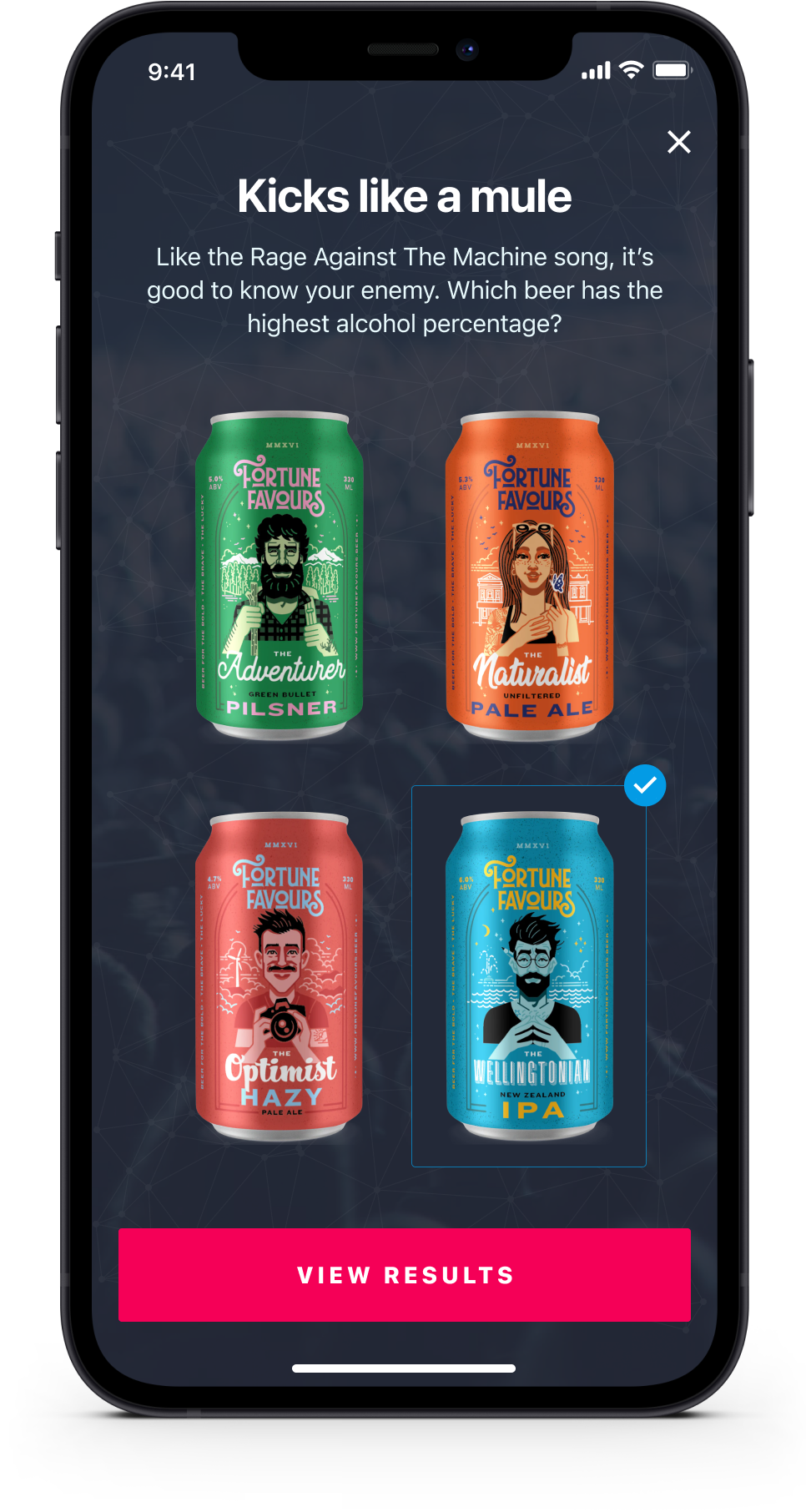 ---
Communicate with team members
Team members can easily communicate (txt or call) with each other throughout the craft beer tour. The app uses the phone's native calling and text functionality so people can reach out to others in the group and see who else is on the tour as well. By making use of the phone's capabilities it reduces the size of the app and removes the need for developers to reinvent the wheel or dealing with additional APIs.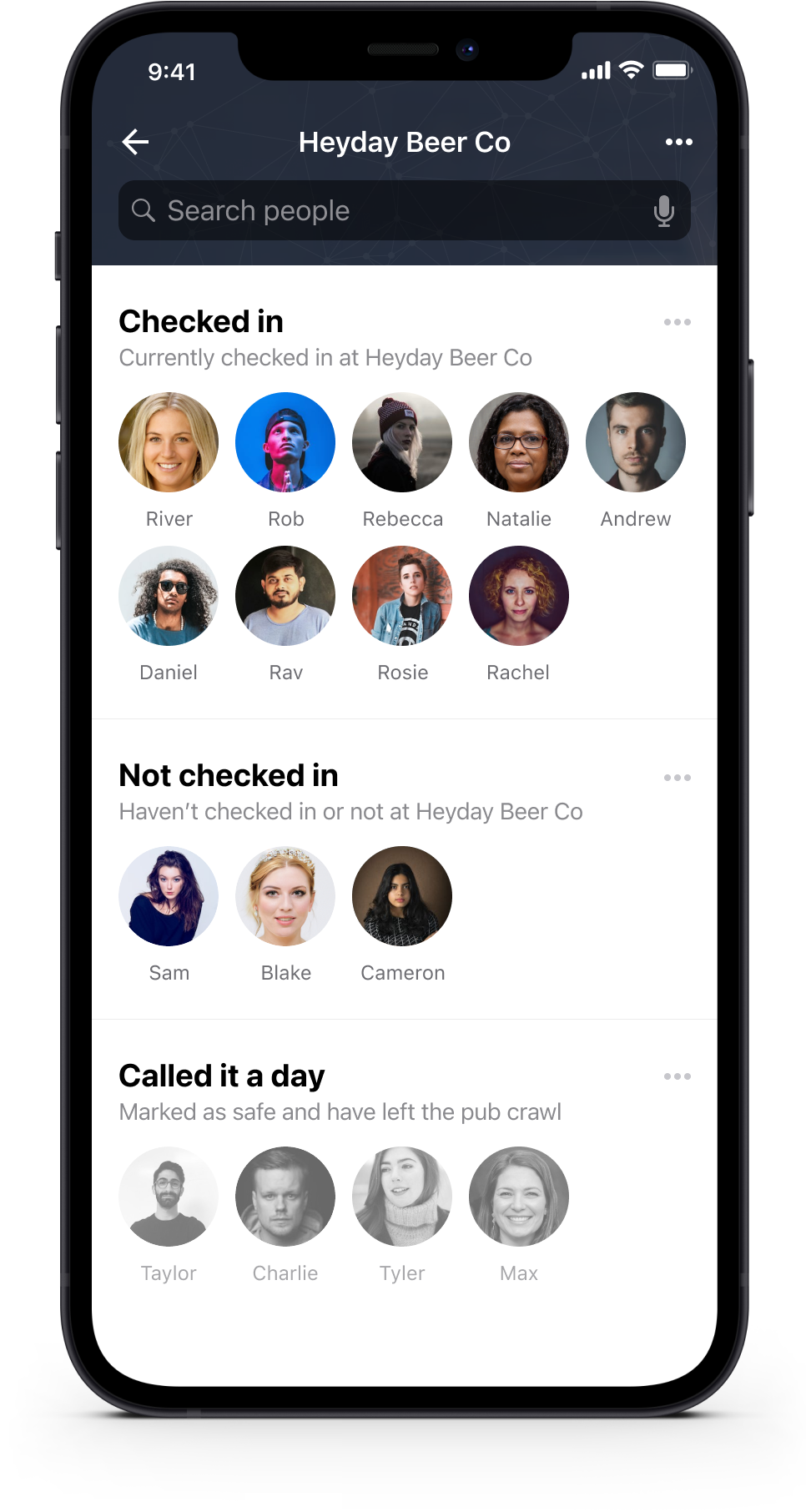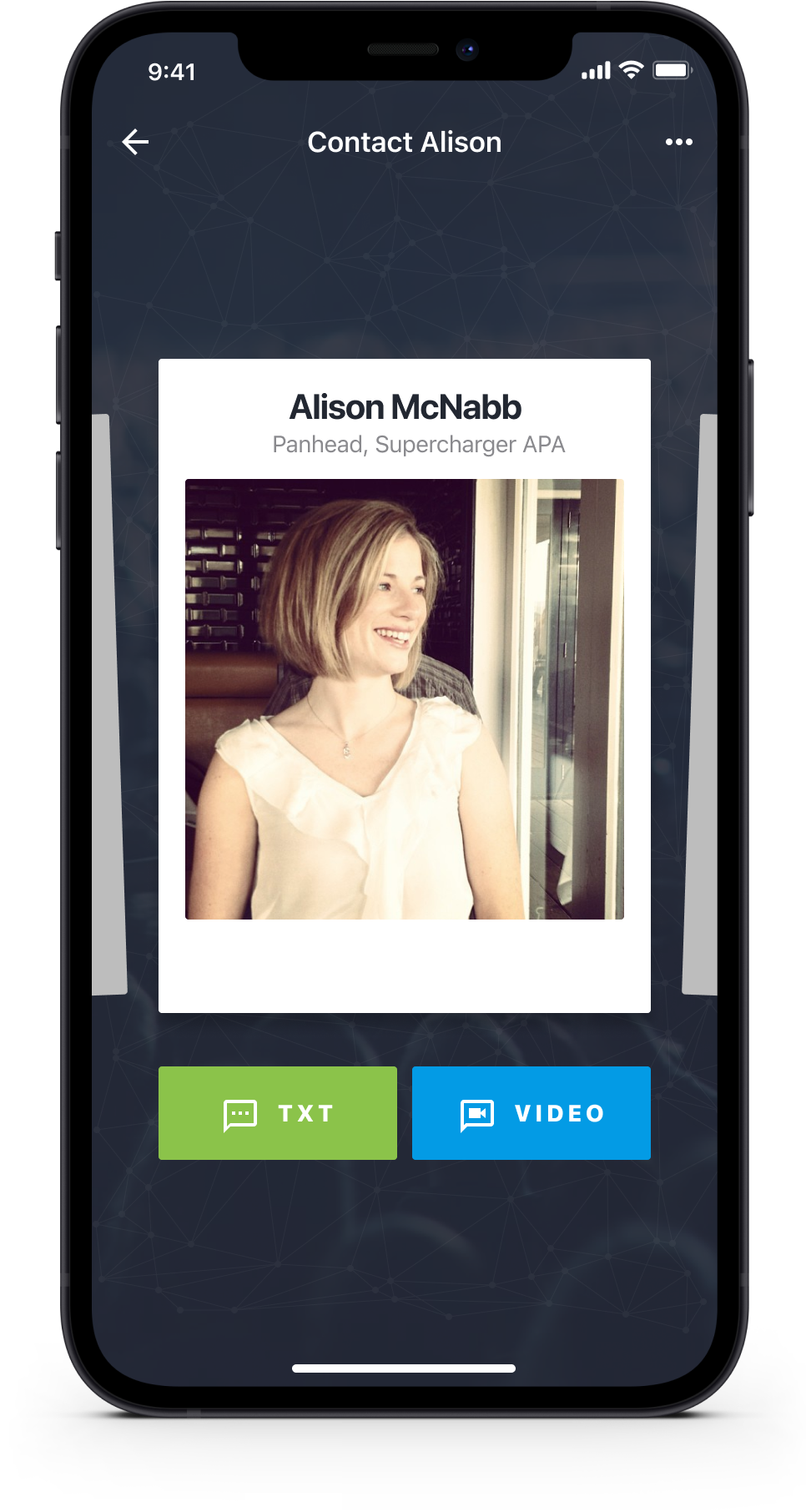 ---
Group message (admin only)
Admins hold the power to send group messages to all tour participants! With a simple message, everyone gets a heads-up and learns the name of the next awesome bar to visit.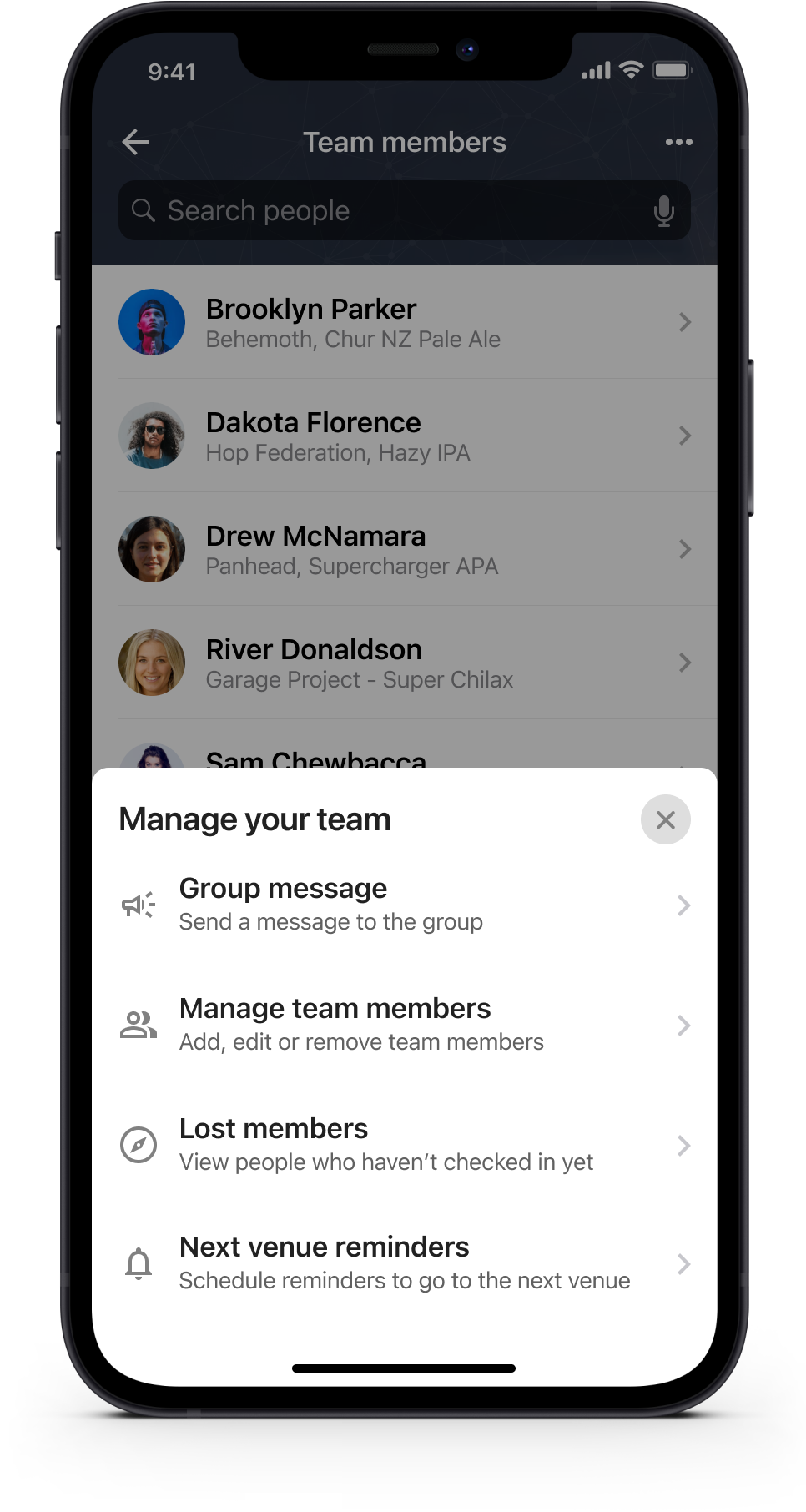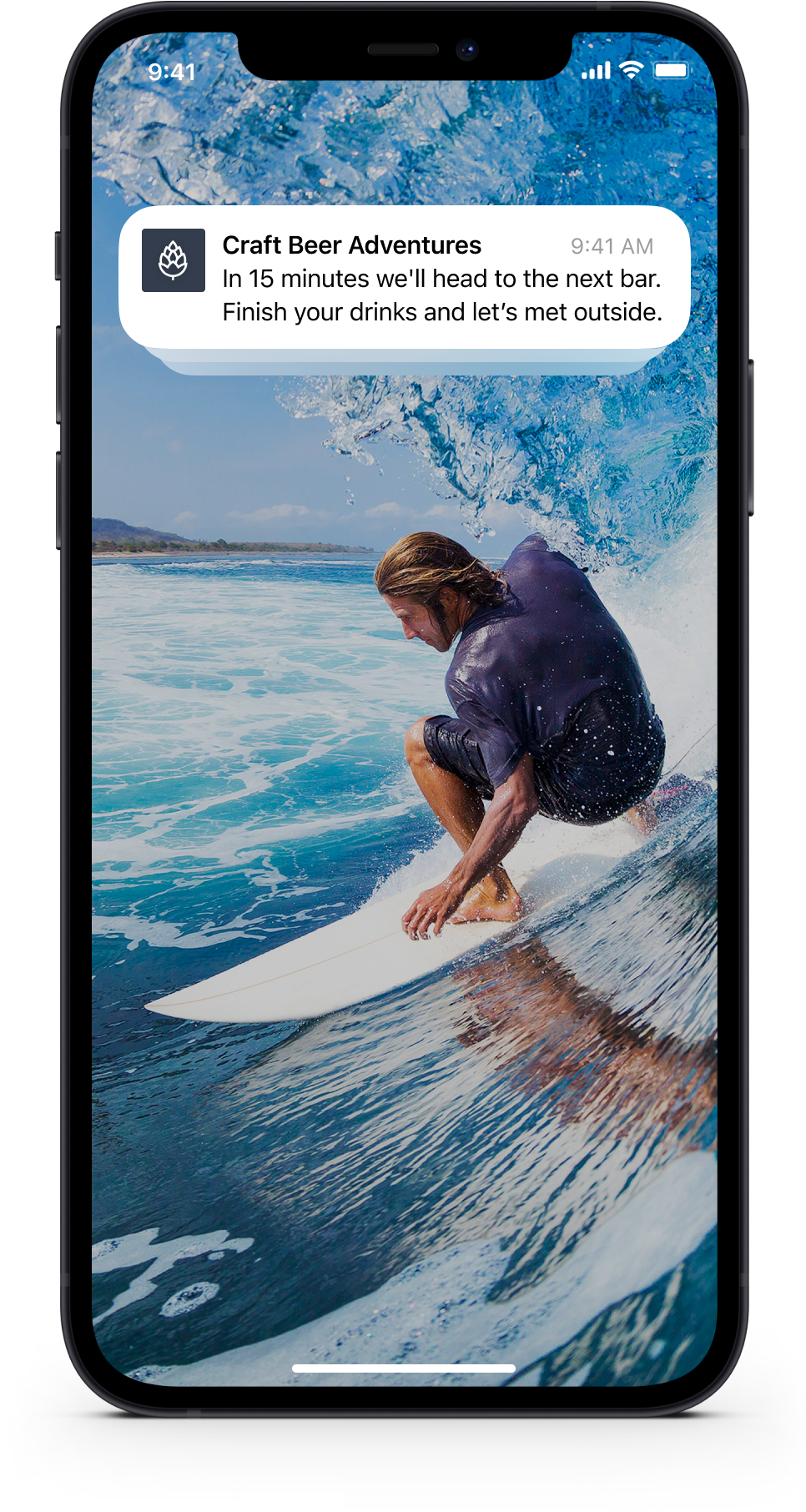 ---
Check-in and collect badges
By scanning in at each location, you'll earn cool badges and keep track of how many you've collected. It's a fun way to see your progress and discover the venues you may want to explore next! With these gamification features, let's turn the journey into an enjoyable and rewarding adventure!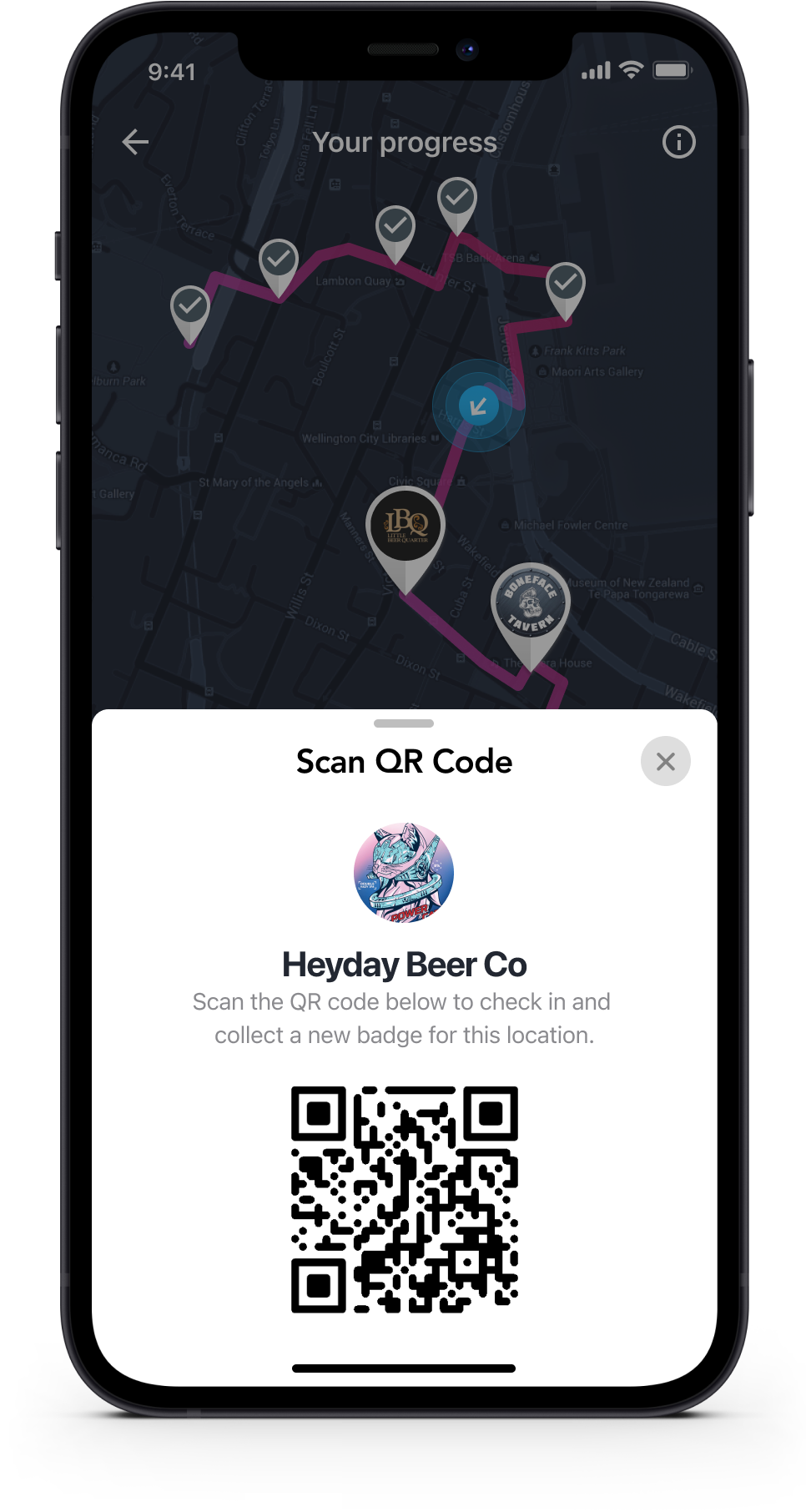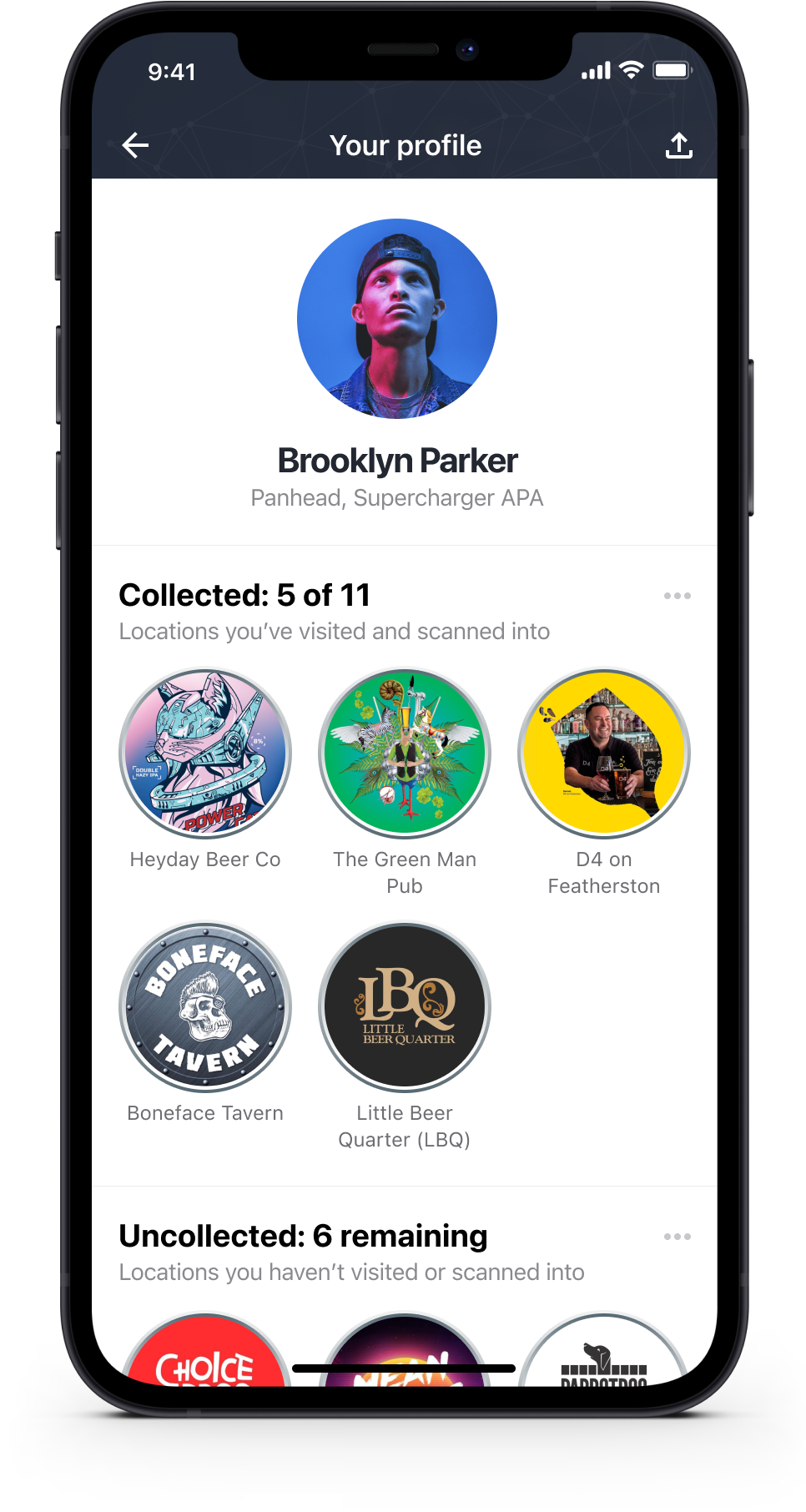 ---
Manage your venue
Approved venue owners can sign into the app to ensure their contact information, social profiles, avatars and about section are up to date. This information is unlikely to change too much so it's more "set and forget", however, we wanted to ensure owners could update this themselves.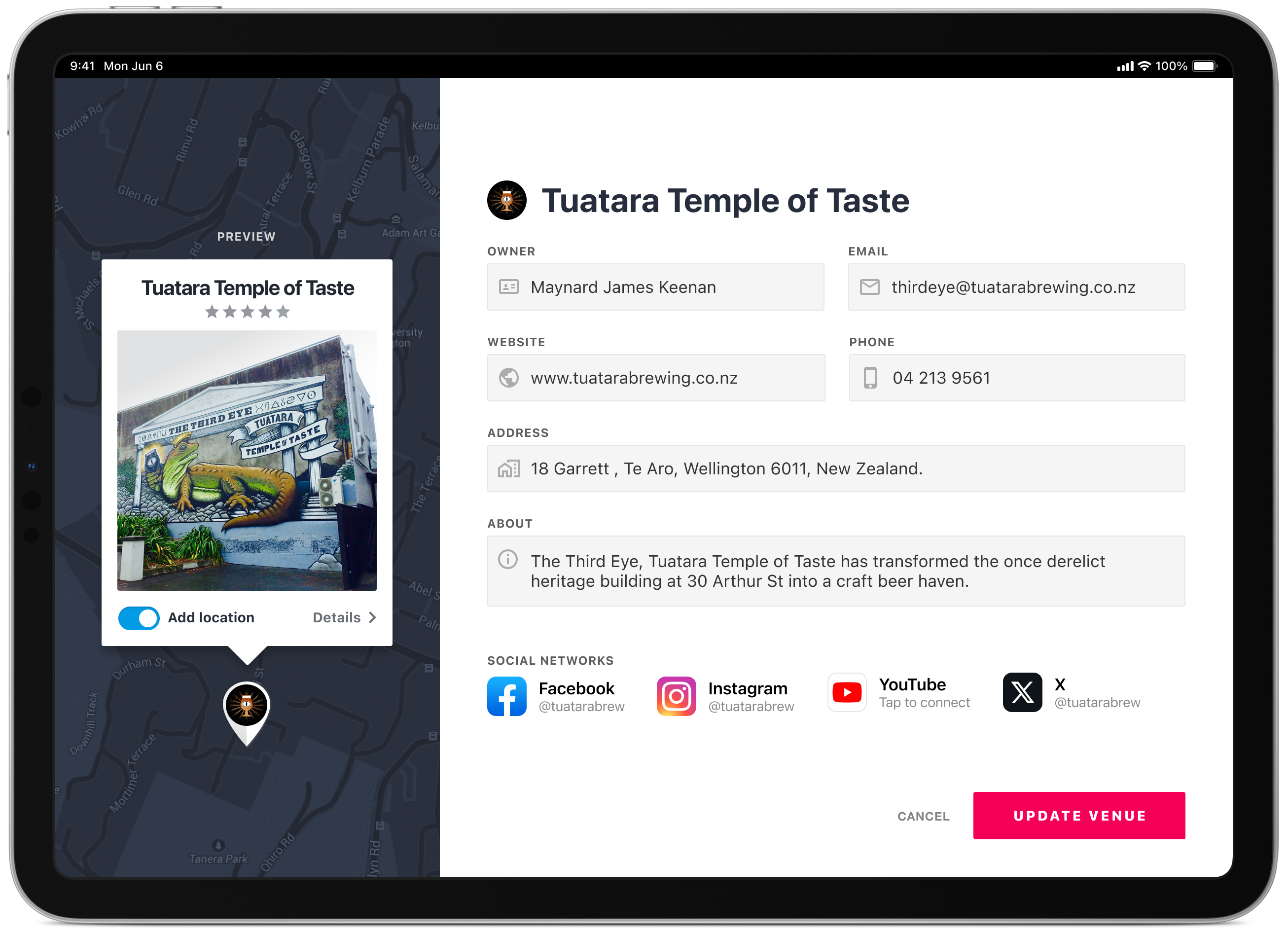 Minimal app website
A website was created to promote and inform people how the app works. Throughout the website design, elements from the app would carry through to help navigate the person for when they start creating a route for themselves.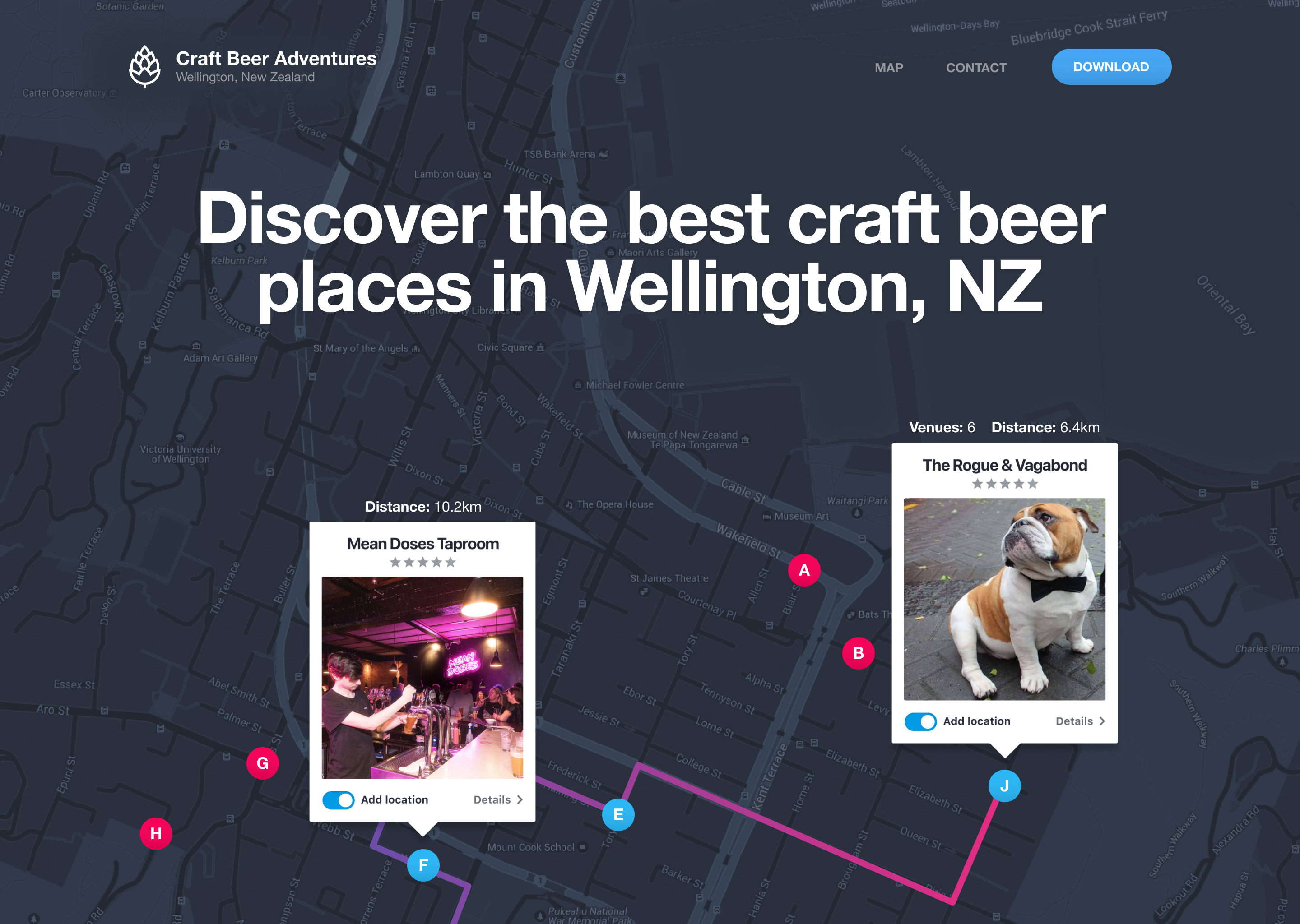 Final product designs
Here's a quick mock-up of how I intend the final design to look on an iPhone. If you are curious about why the venue is an image of a dog, his name is Bruce and he's a regular at The Rogue & Vagabond.