Making health and safety engaging
Where to start? Like any good story, let's start at the end and then go back to the very beginning of the journey. Explaining how we got to this point and some of the challenges we faced along the way.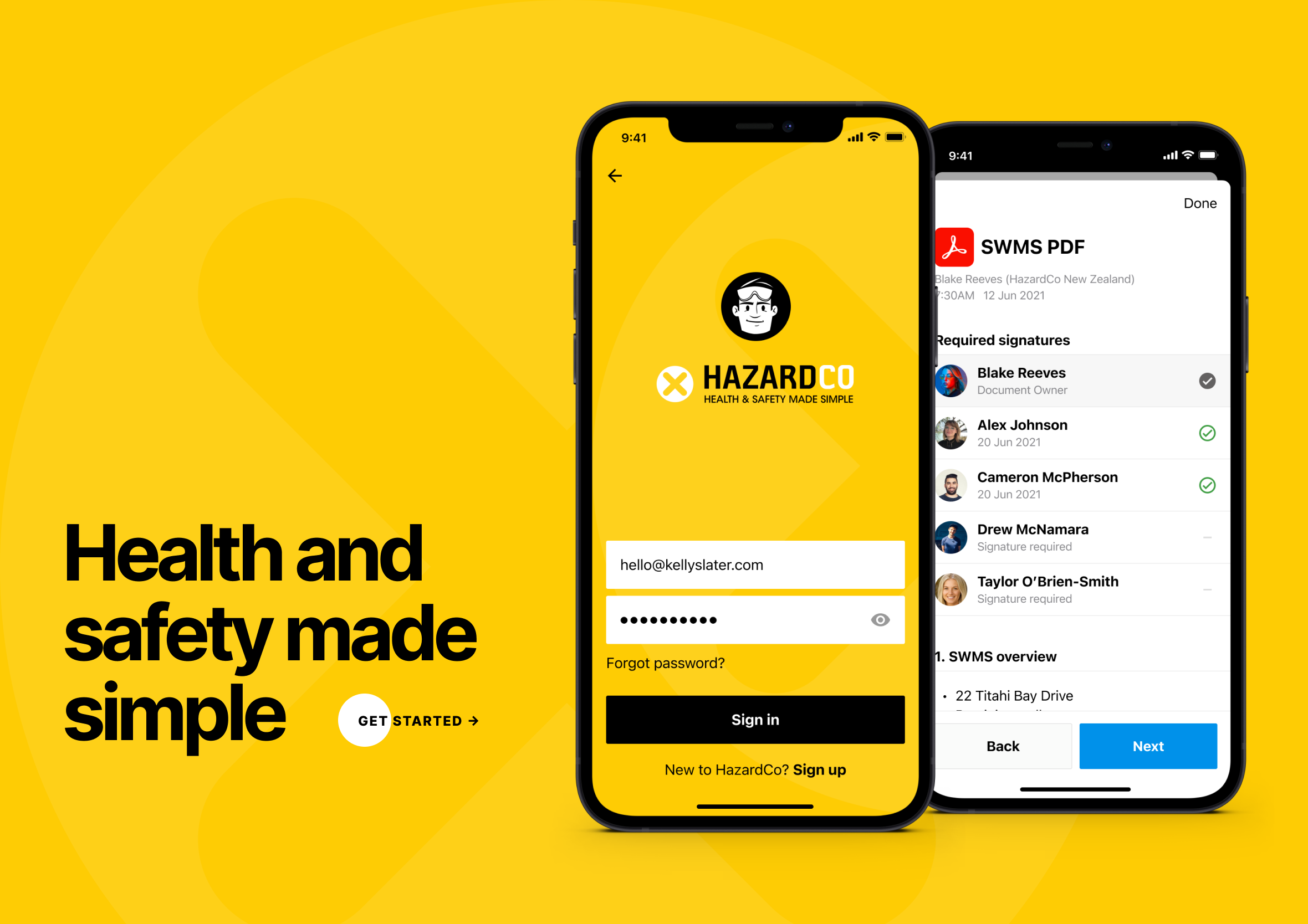 Sketch your ideas out on paper
During the Project Kick-off process (where design, development, testing and various stakeholders define the problem we're trying to solve) I normally reach for a pencil and paper to get my thoughts down. Capturing rough concepts on paper prevents me from getting bogged down in the details. I can always go back to them later to see if they still hold up.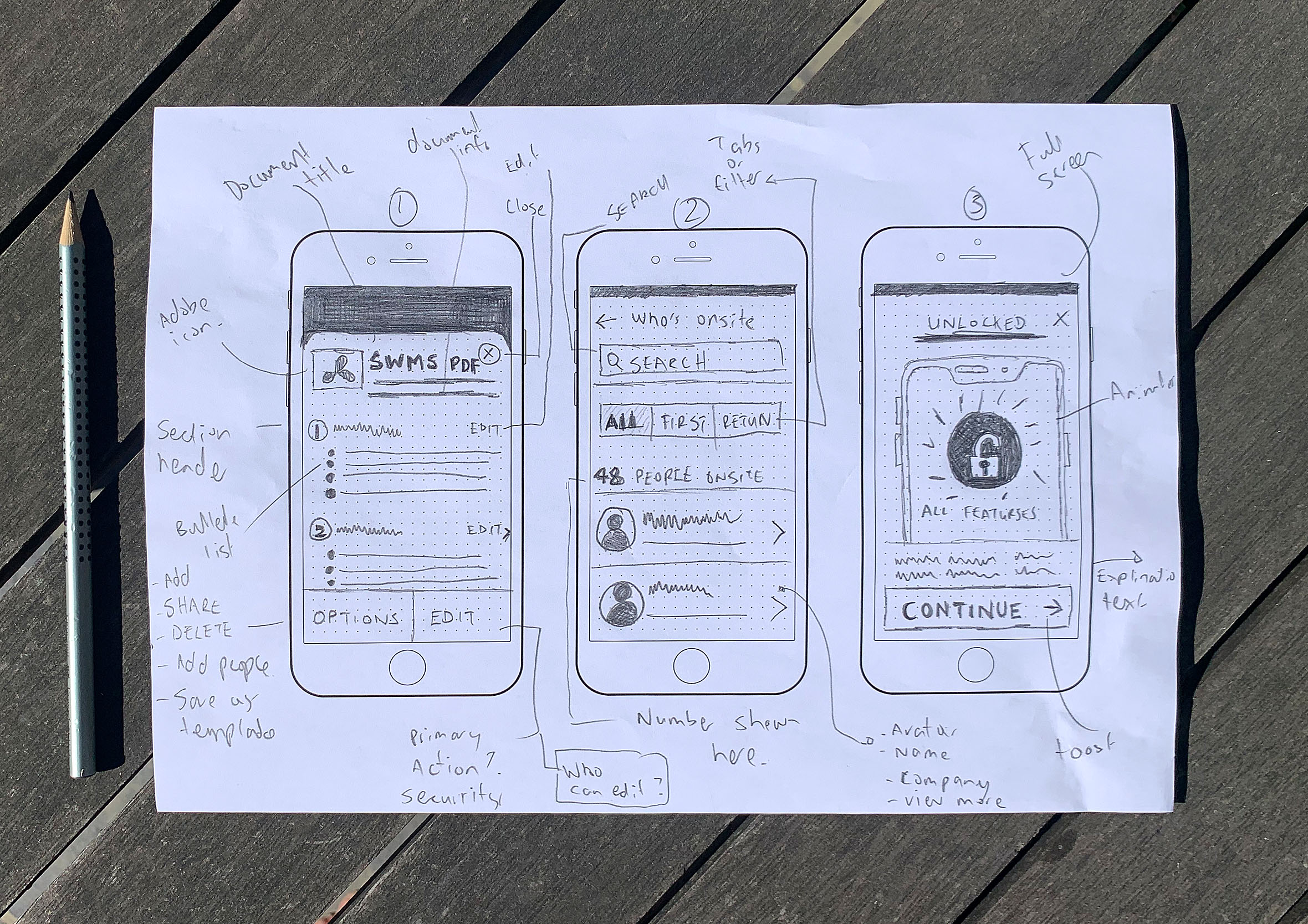 Creative user recruitment
Our customers are busy running building sites so it can be difficult to find people to chat with, especially when you throw COVID into the mix. As a result, we had to reevaluate how we would normally recruit participants for interviews and usability testing. The concept (or carrot) we came up with was hot coffee or comfort food during the colder winter months to entice customers to talk about health and safety.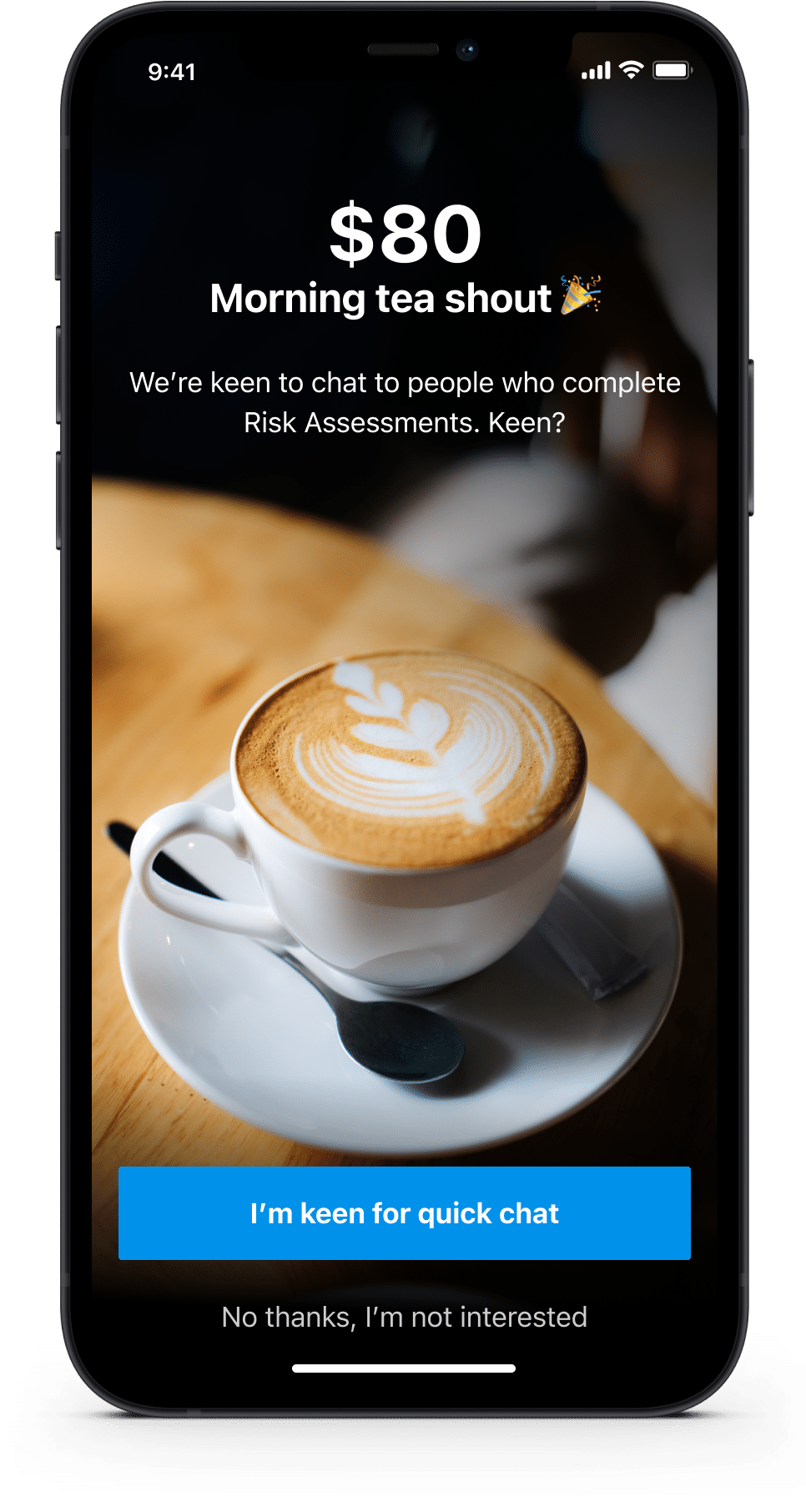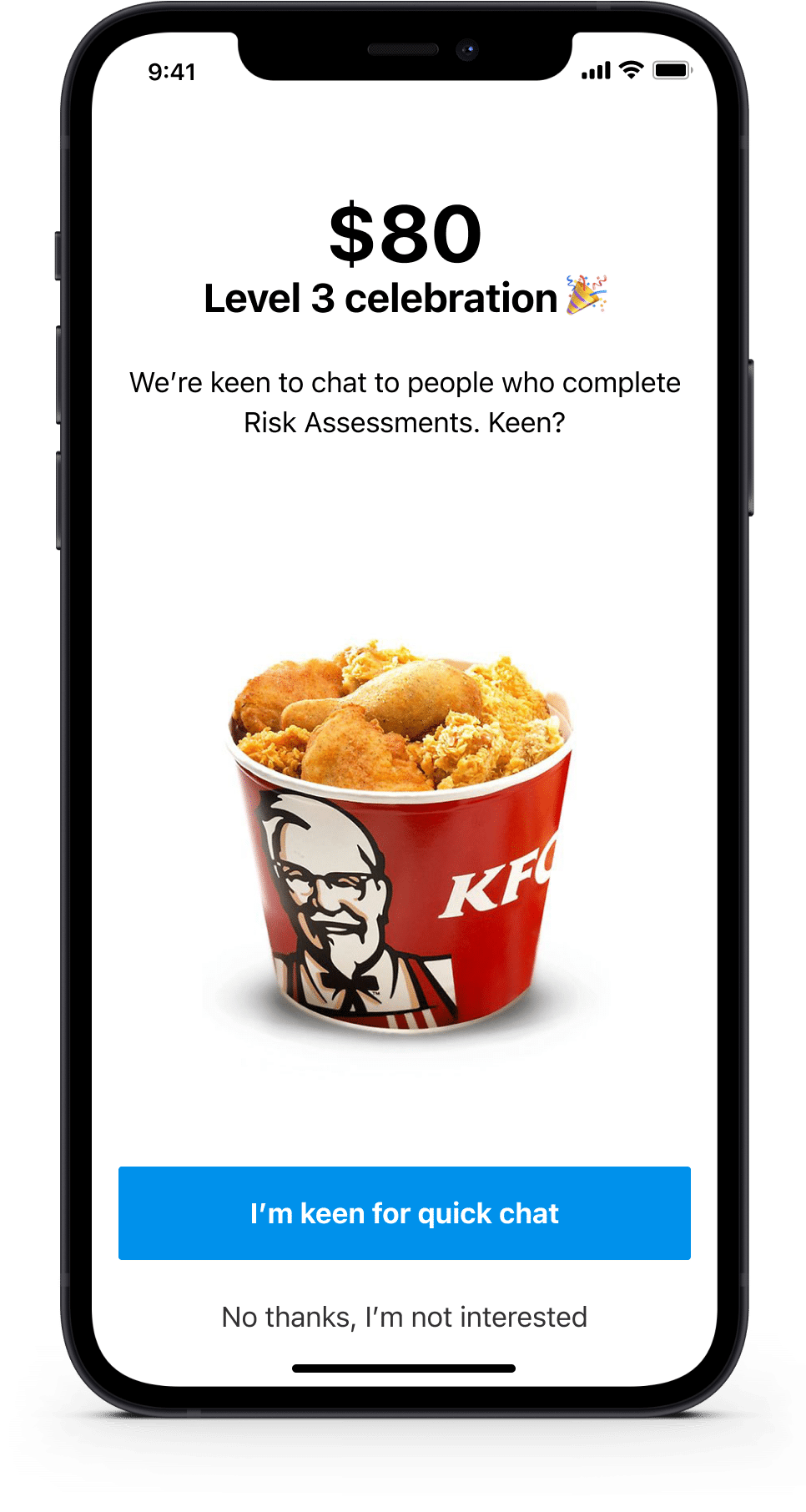 ---
Remote user interviews
Like the rest of the world, due to COVID-19, we had to adapt to how we would normally conduct user interviews and usability tests. Travel restrictions meant instead of face-to-face and on-site observations we relied heavily on technology. Luckily, the advancement of video conferencing and online collaboration tools made this task an almost seamless process. We quickly transitioned into a new way of doing things.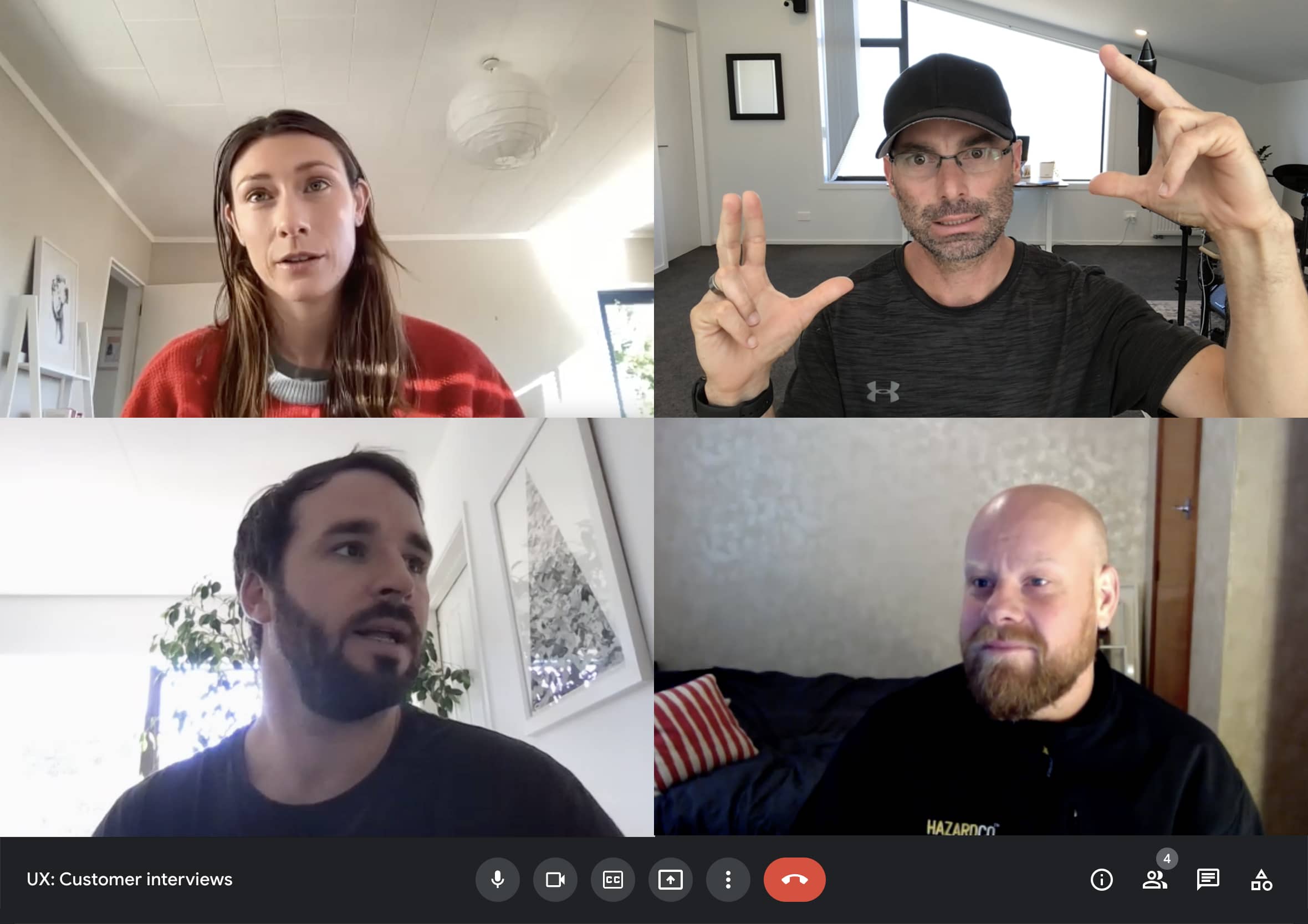 Validating assumptions and concepts
How we expect people to interact with something we've designed doesn't always go to plan, this is why we test and validate our ideas. Lack of clarity around the task, time pressures, previous workarounds and mental models need to be taken into account and factored into the final solution. At the end of the usability testing process, you have greater confidence in your designs or get ideas and insights on how to improve and iterate the product going forward.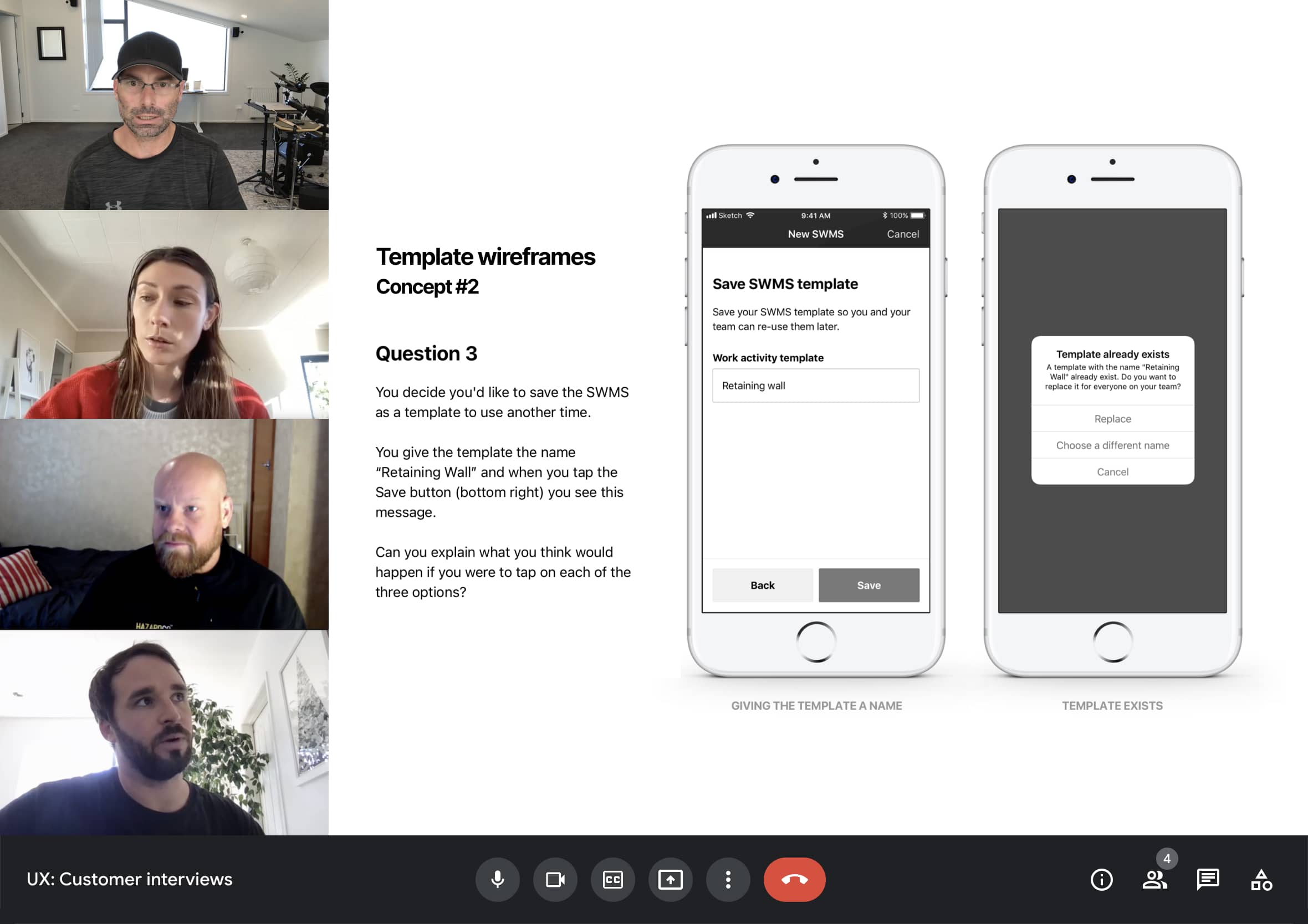 Listen to what are people saying
User interviews are the best way to really understand your customer's pain points, motivations and desired outcomes. Some quotes are so powerful they help provide direction and empathy amongst the product team and stakeholders.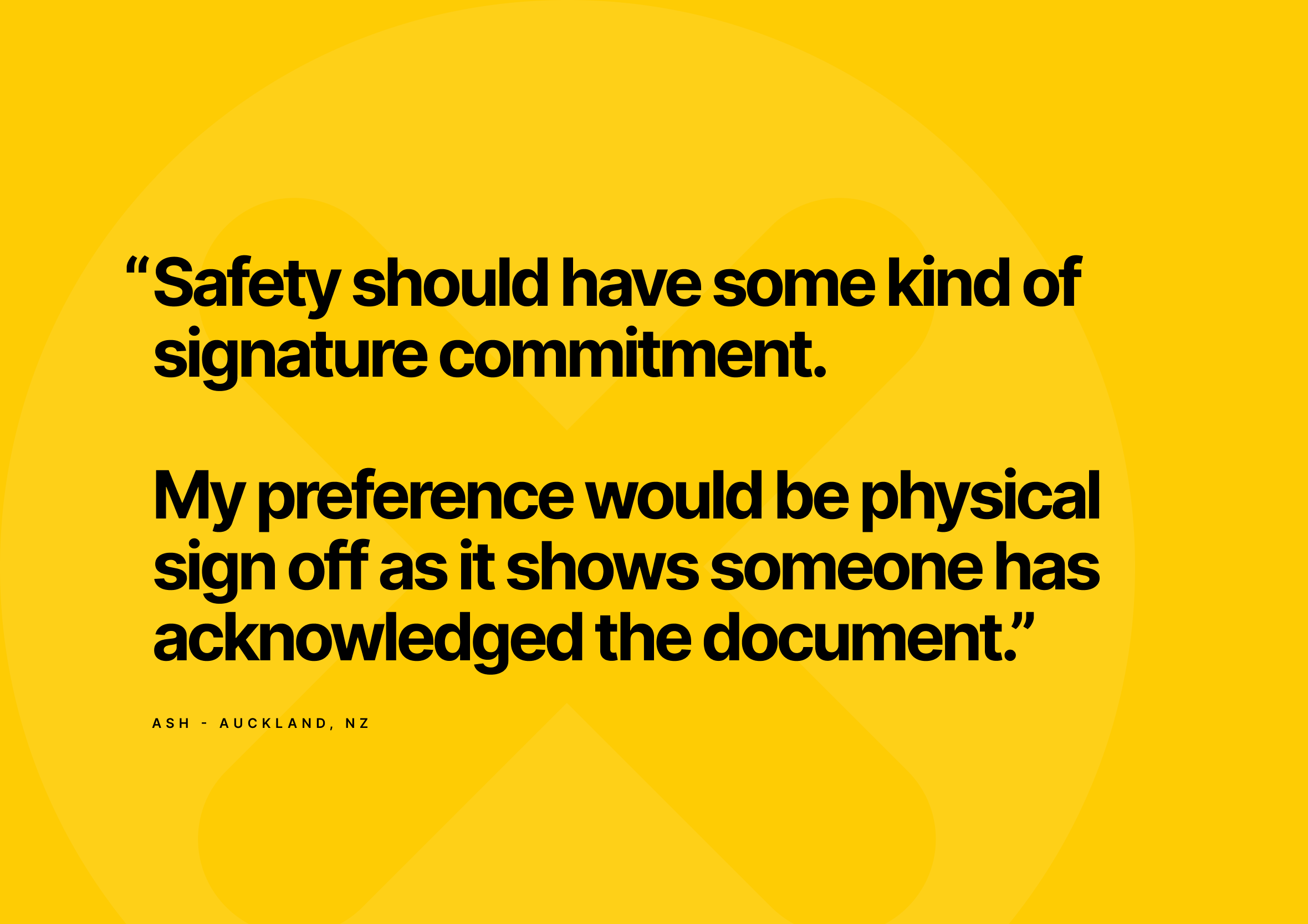 Customer insights and feedback
One of the reports requires people to sign off on an agreed process before starting work (this is a legal requirement in Australia). We designed 3 concepts to get feedback from customers to discover which sign off functionality they preferred and why. Overwhelmingly, the people we spoke with chose the signature option due to being held more accountable and how things work in the real world. "Safety should have some kind of signature commitment. My preference would be physical sign off as it shows someone has acknowledged the document."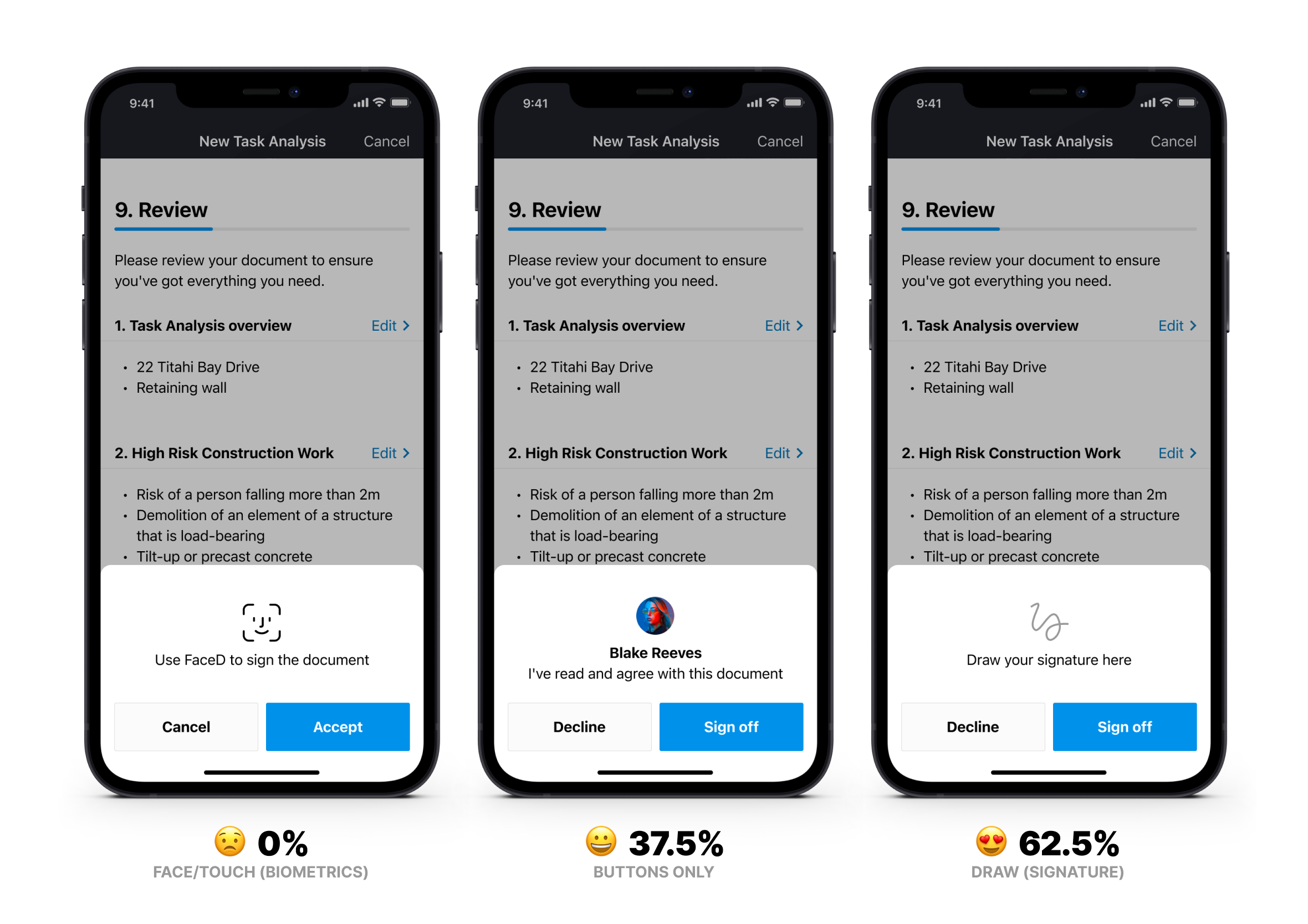 Information Architecture (IA)
I like to map out high-level views of what screens are necessary and what's required on each page to help inform future design decisions. Having everything in one place makes it easier to identify areas of improvement or any gaps within the user experience. It also provides a holistic view of the platform for future features, initiatives and how everything fits together.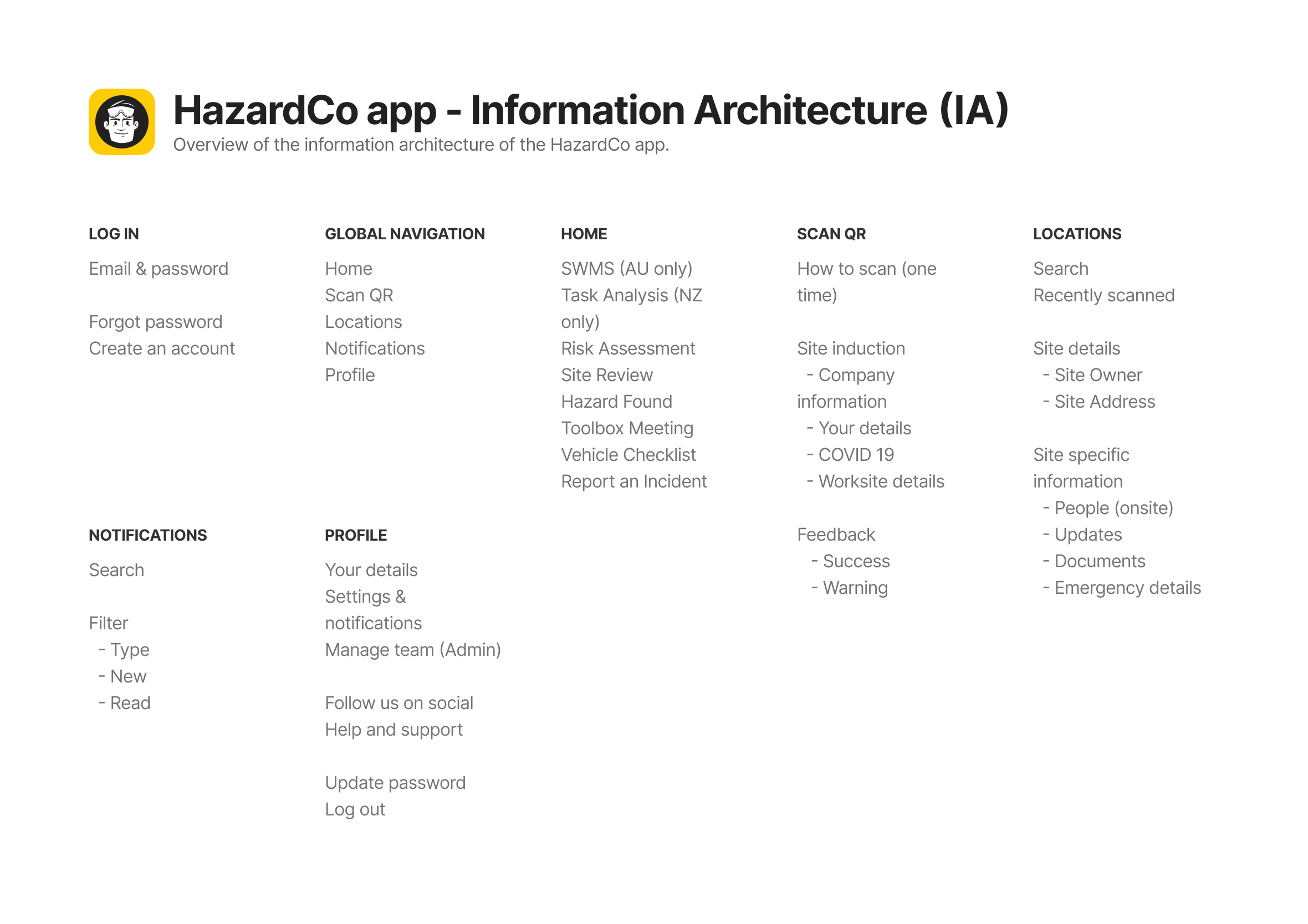 Brand recognition and personality
We are in a time where many brands are going back to basics and removing vibrancy. Ultimately, watering down their personalities and getting lost in the crowd of simple san serif logotypes and predominantly white backgrounds. HazardCo is most recognizable by the yellow hazard boards seen at the entrance of each construction site. Having a more cohesive look and feel between print and digital makes it feel more connected and improves brand recognition.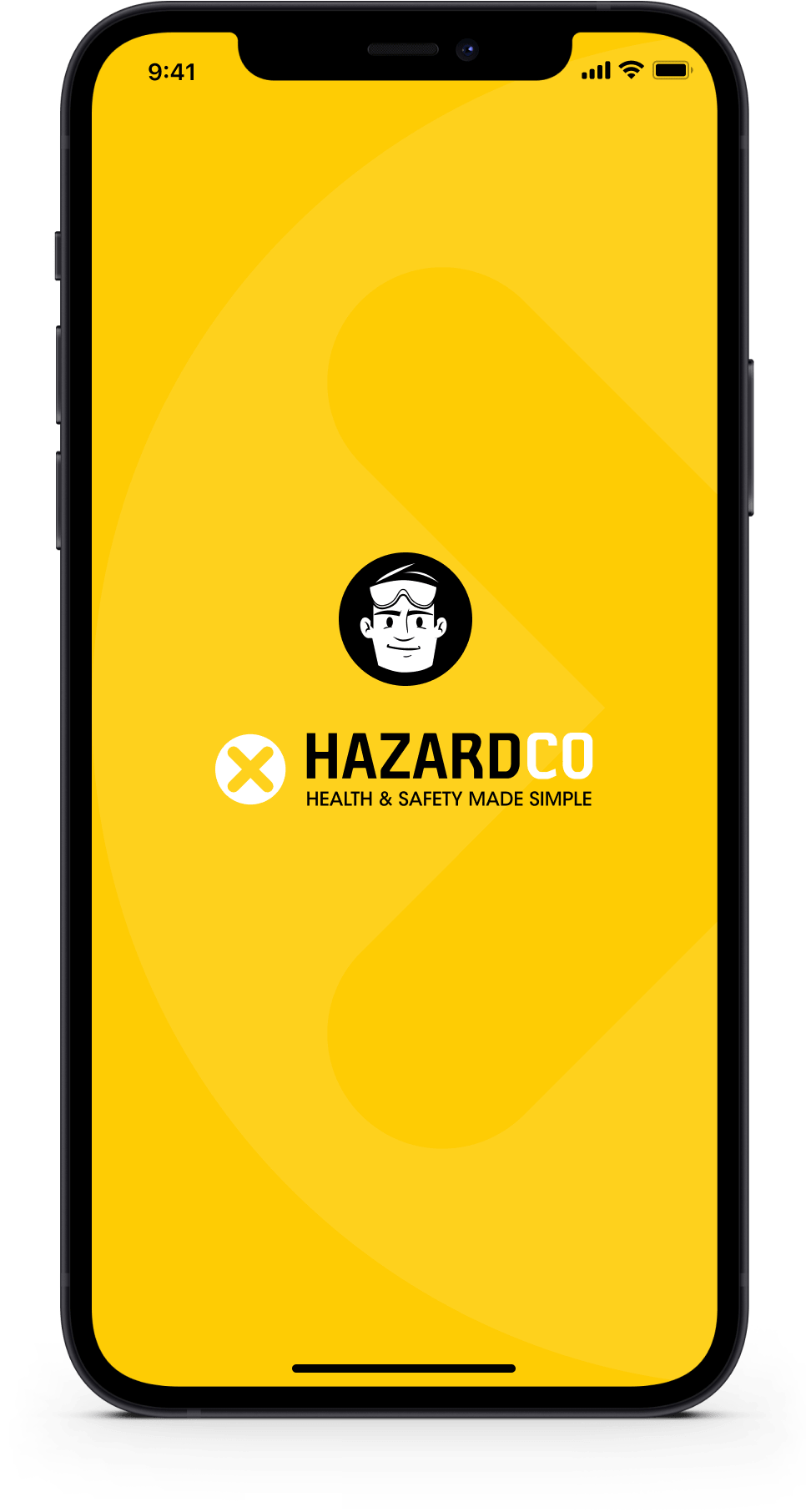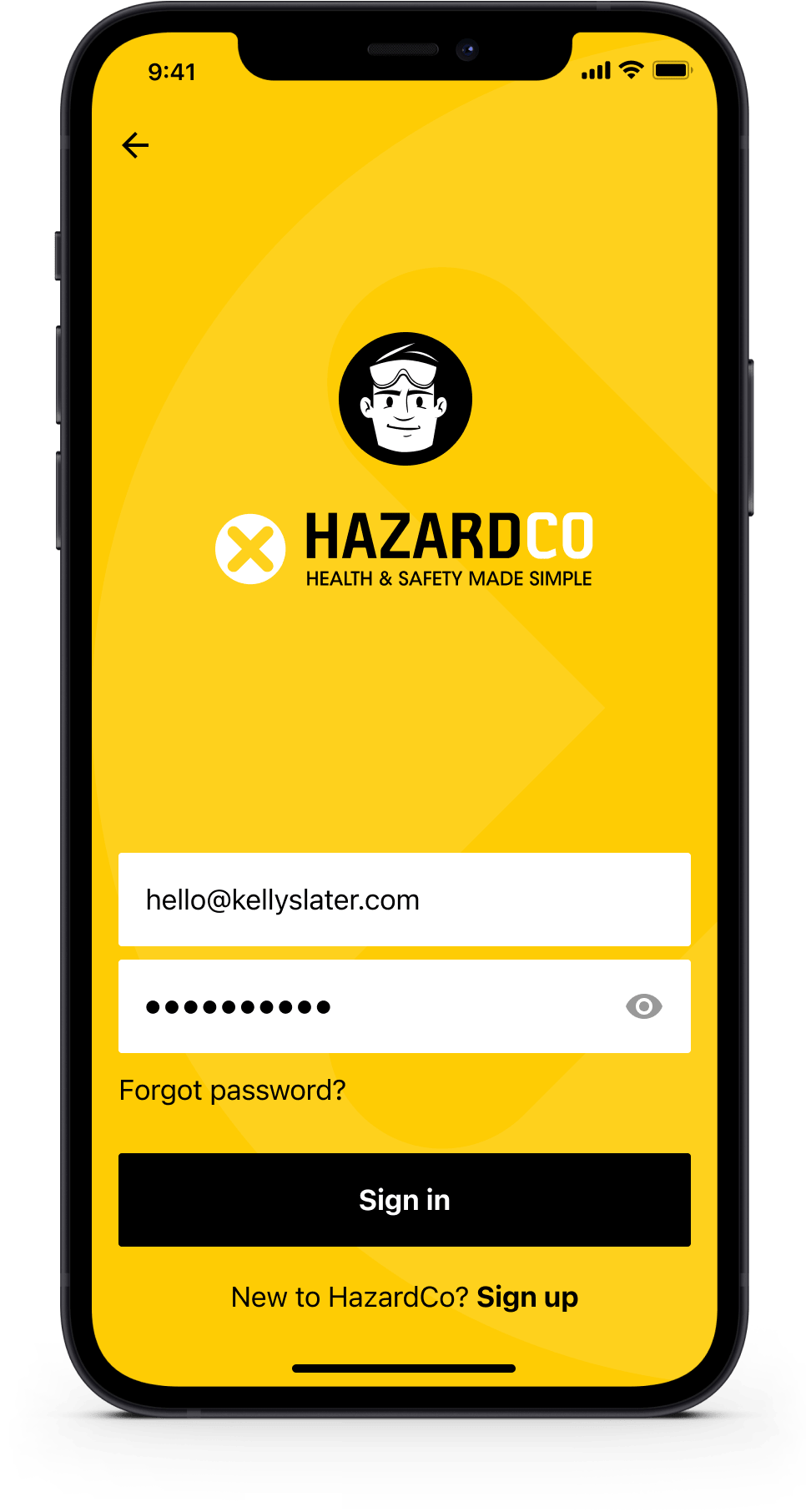 ---
Let people sign up for free
The song "Give It Away" by the Red Hot Chili Peppers states if you give something away for free you'll get more in return. By giving people the ability to sign-up for a free account, Company Owners saw more on-site engagement, had access to richer information and ultimately provided more value.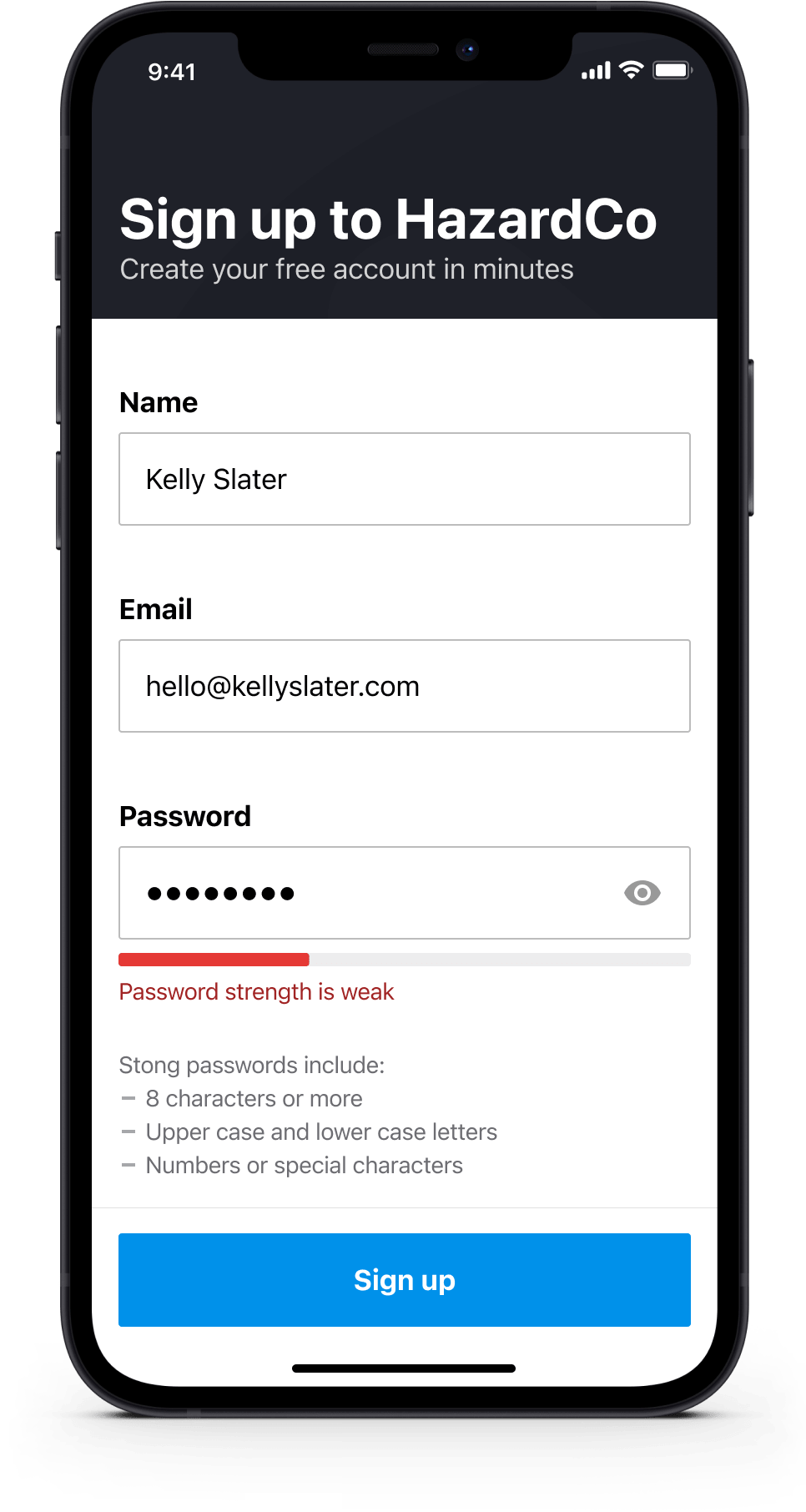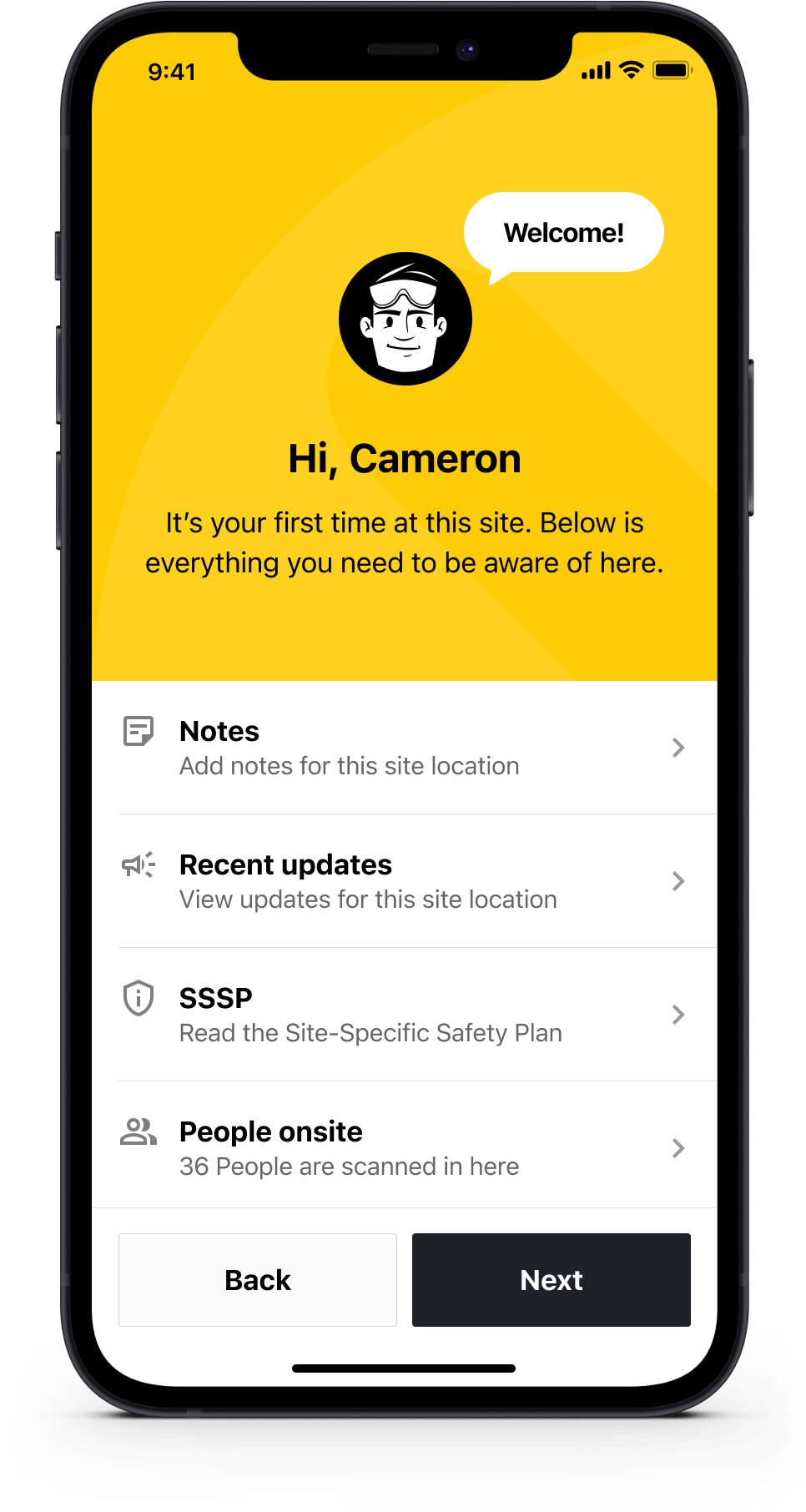 ---
Scan QR on entry
"I can't think of anyone who has had a better year than the QR code. What a comeback – Grace Mulvey (2021)."
Unique QR codes are placed on each hazard board which allows people to scan onto work sites. Part of the scan in the process includes a digital Site Induction where people are made aware of any updates or potential hazards on site.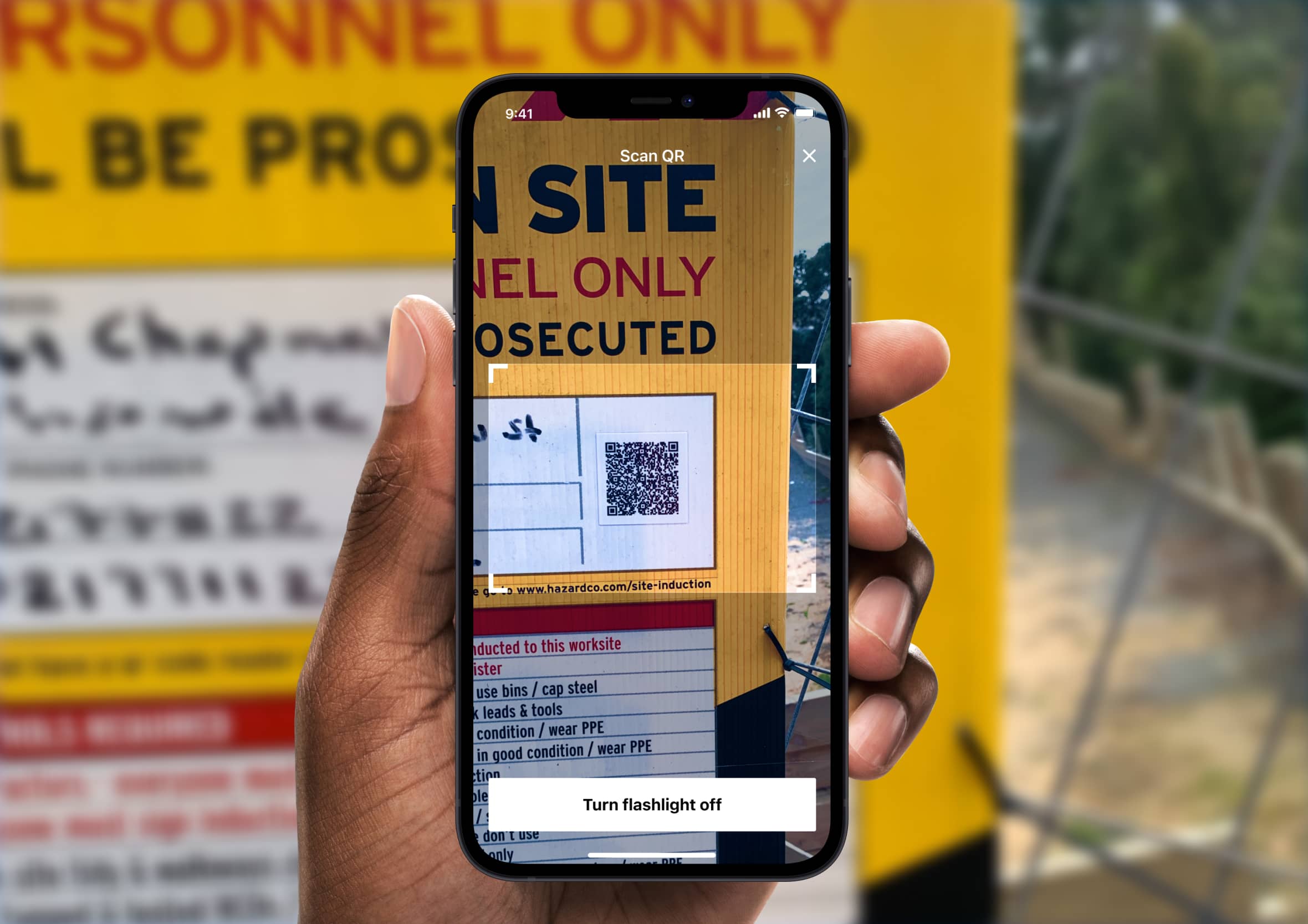 Access to important updates
COVID-19 meant that we needed to change some of the questions we asked. When people scanned onto the site we made them aware of the potential health risks to them and others. Once they scanned in successfully, they had access to all the information related to that particular site. Important information such as recent updates, people onsite, health and safety documents, SSSP (Site Specific Safety Plan), site and emergency details.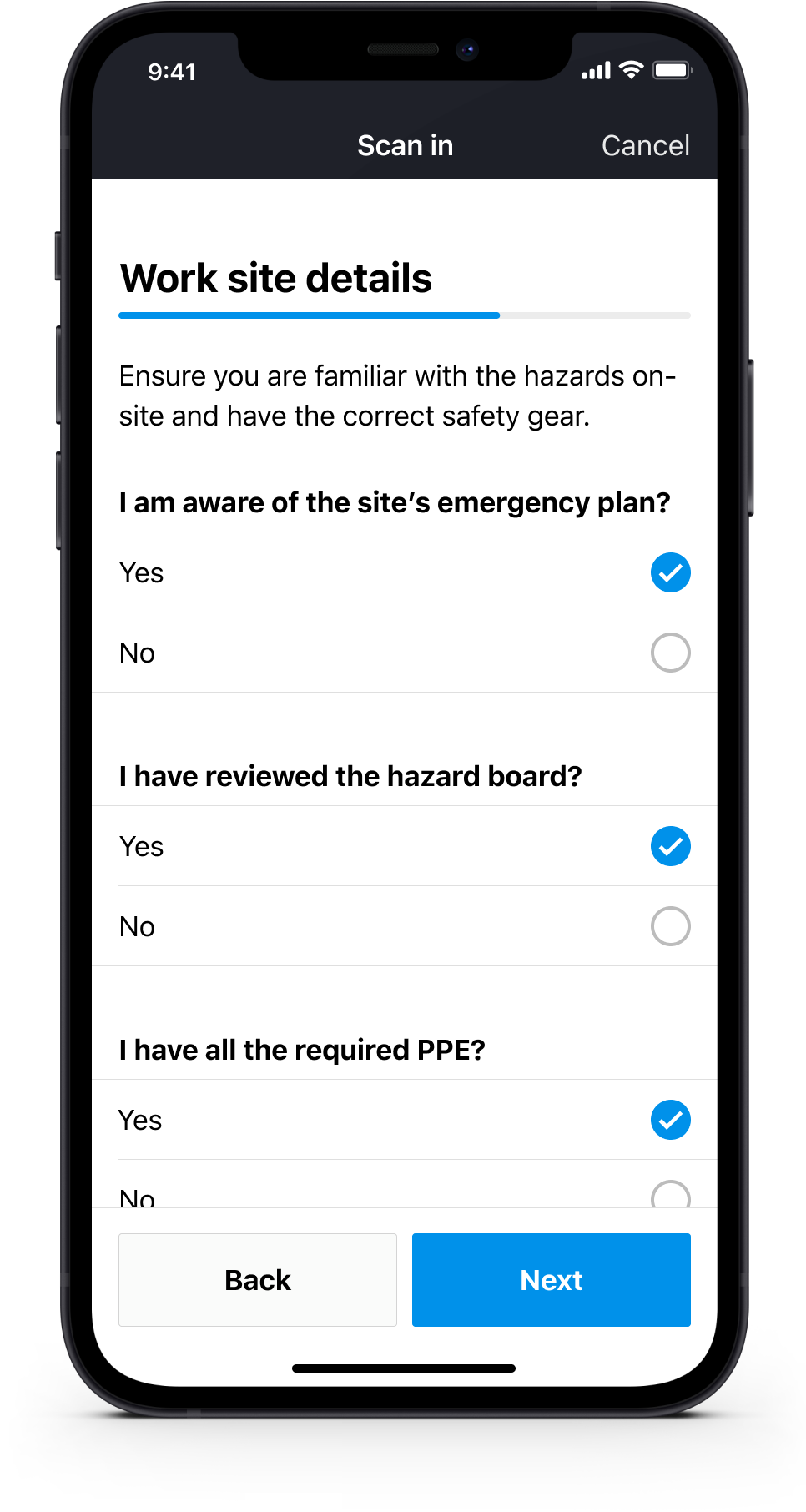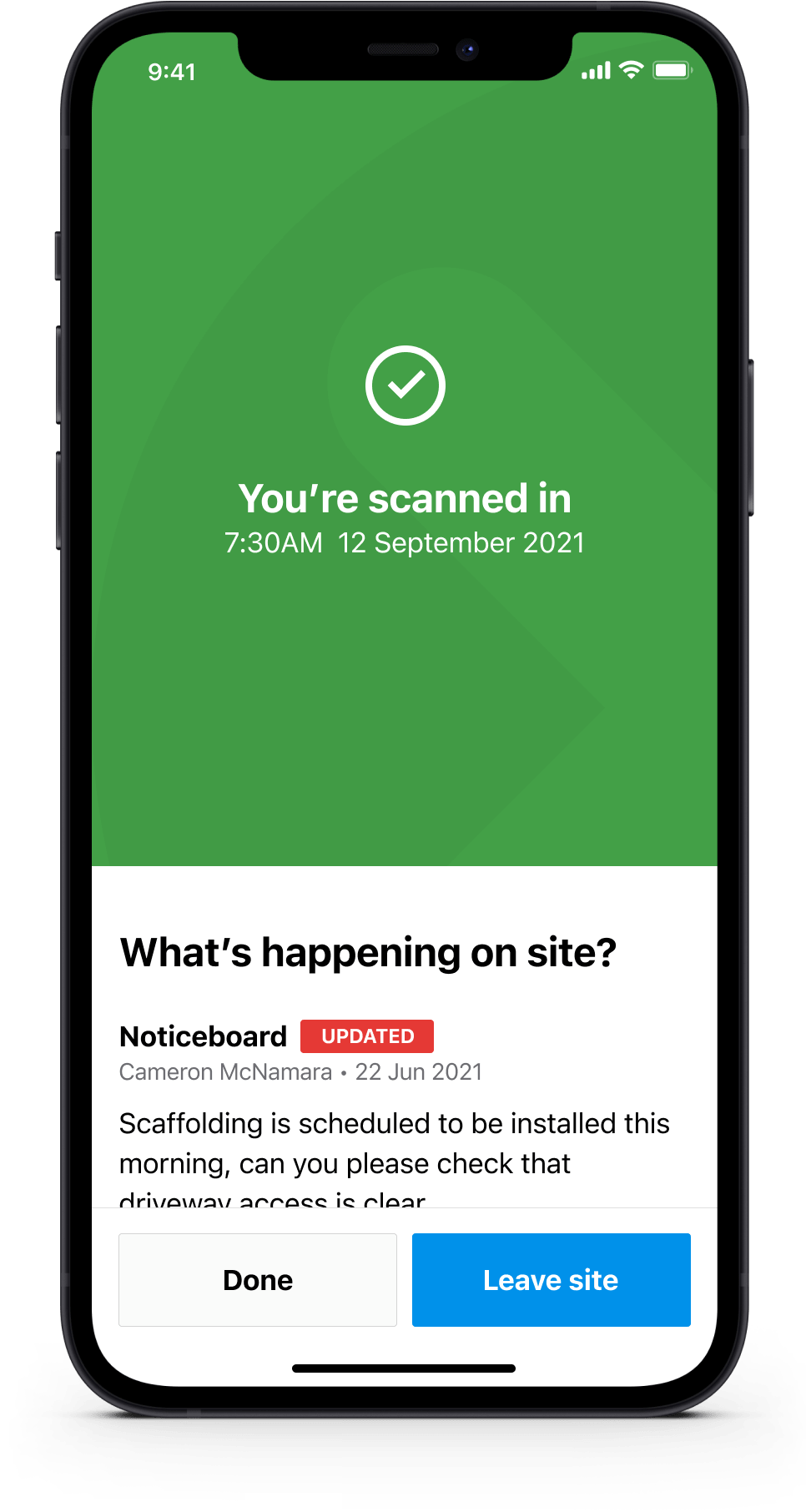 ---
Create reports and assign tasks
Our self-guided forms allow you to quickly create various health and safety reports. With the ability to assign tasks, attach photos, provide updates and leave comments you can easily track your progress.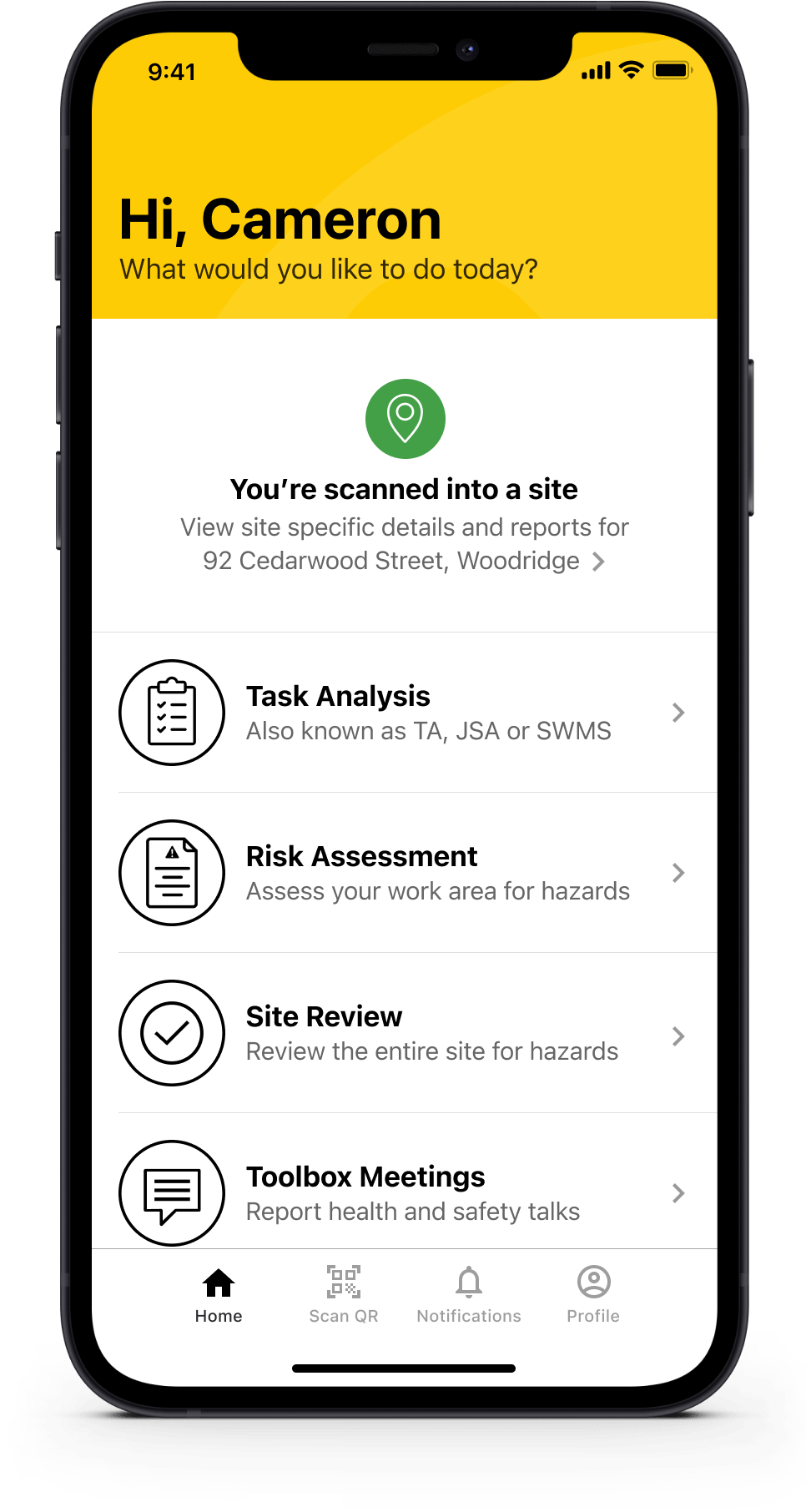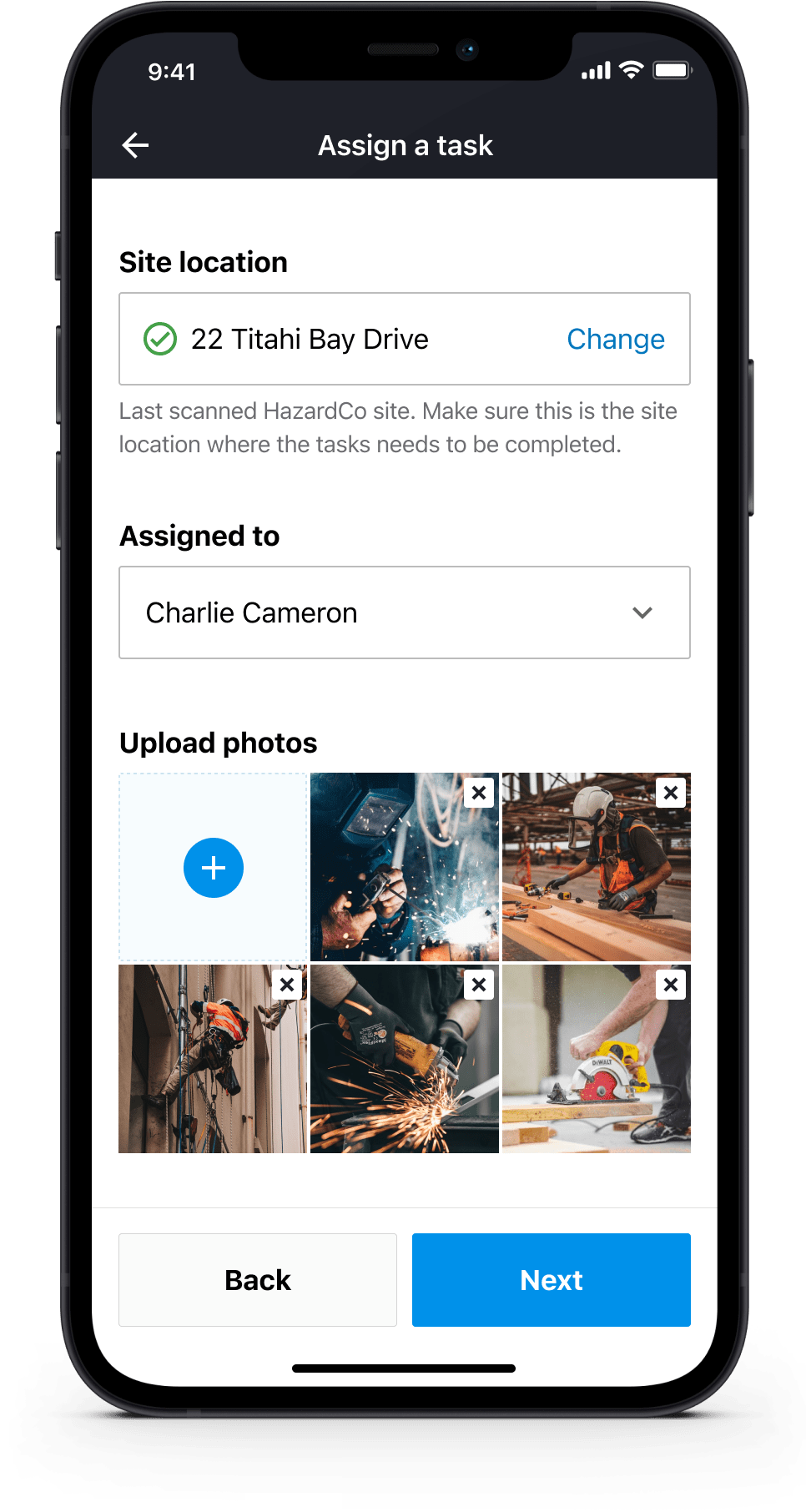 ---
Check progress and monitor tasks
Easily check the progress jobs on your worksite. View recent comments, photos, change the status/priority and re-assign tasks.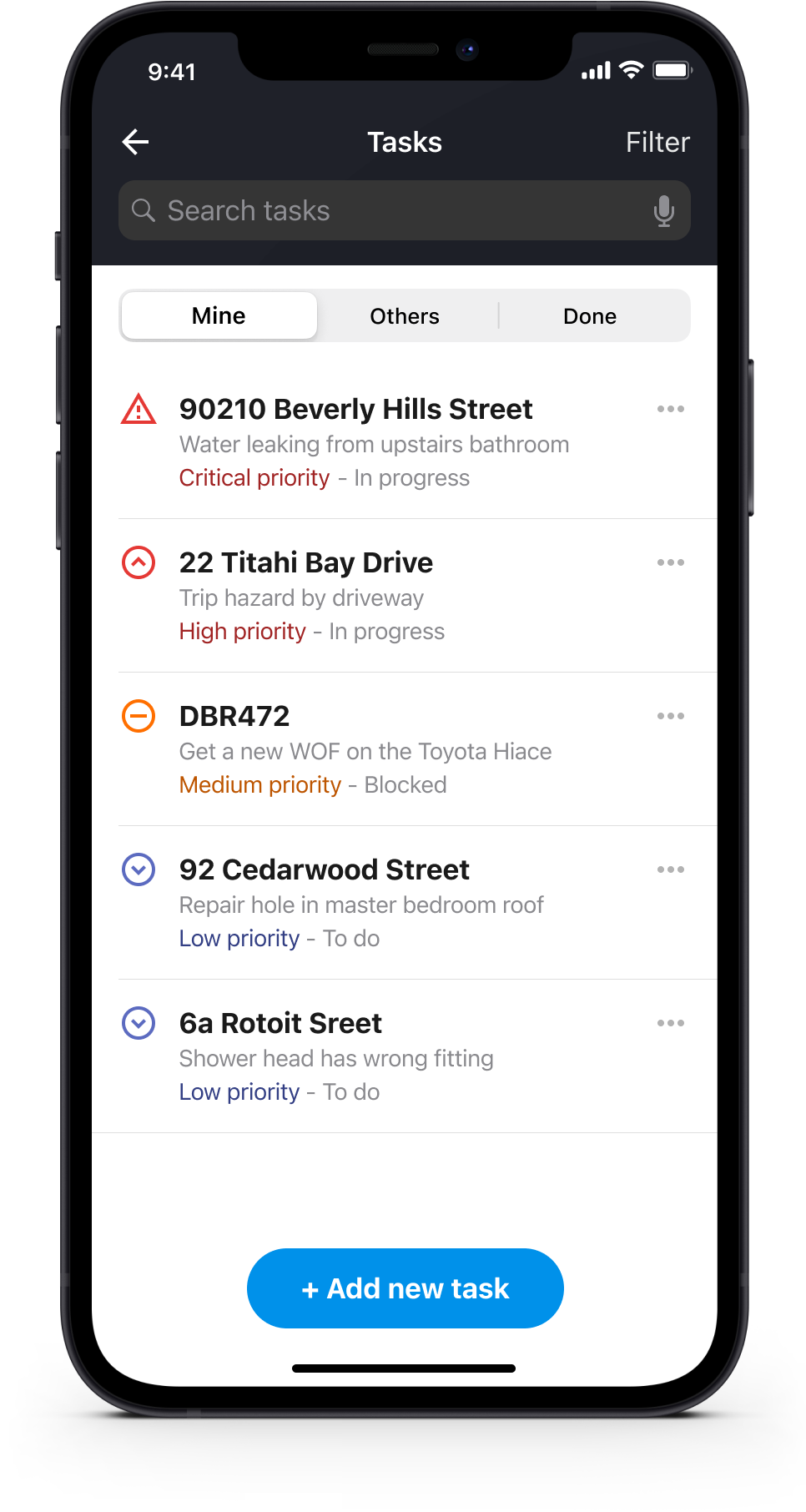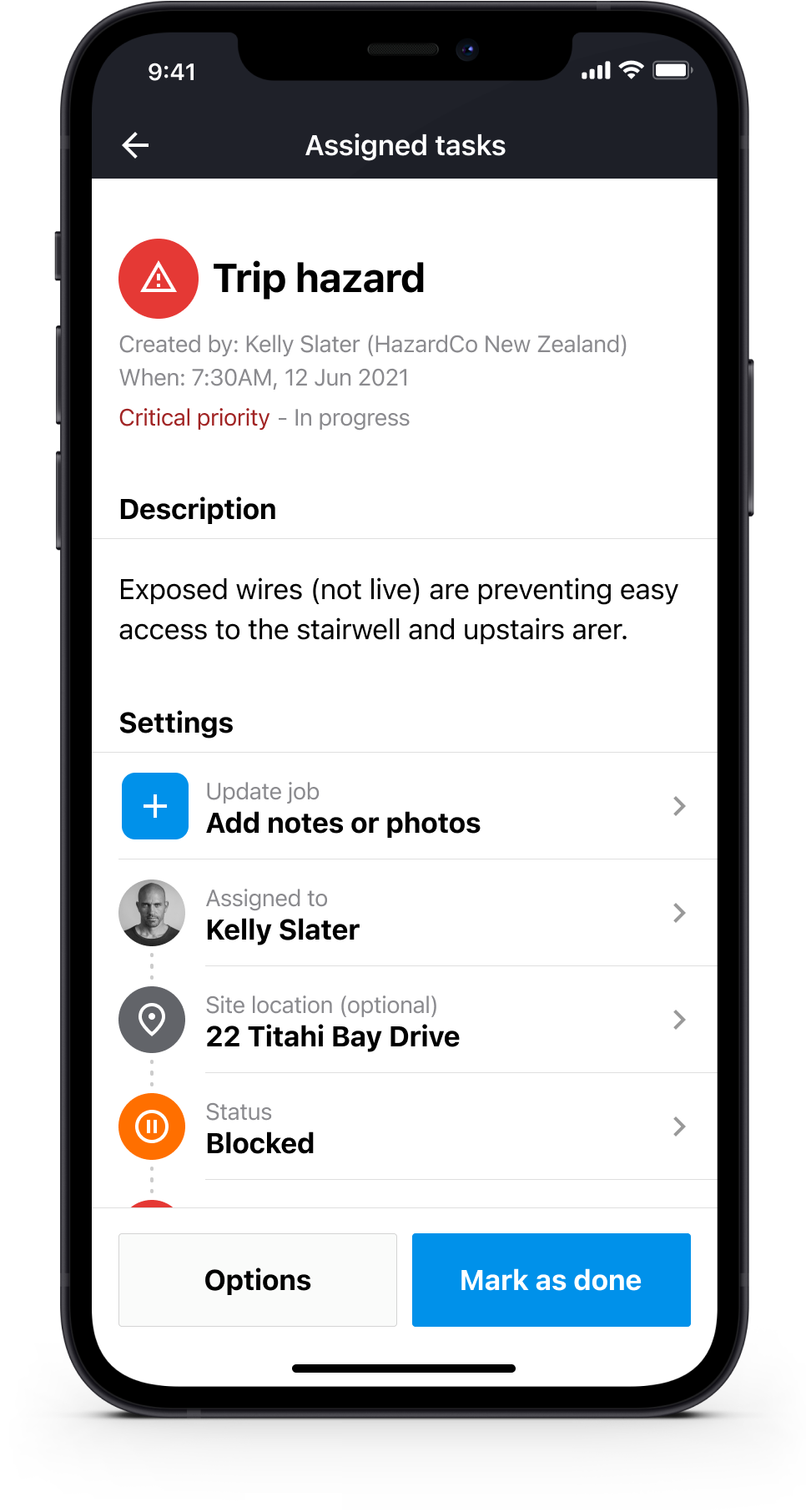 ---
Add team members to help you
The onboarding process allows for new customers to quickly get up and running while learning the basics of the HazardCo product. Steps such as downloading the mobile app, reading and signing documents and how to induct and scan onto worksites ensures people get up to speed with ease.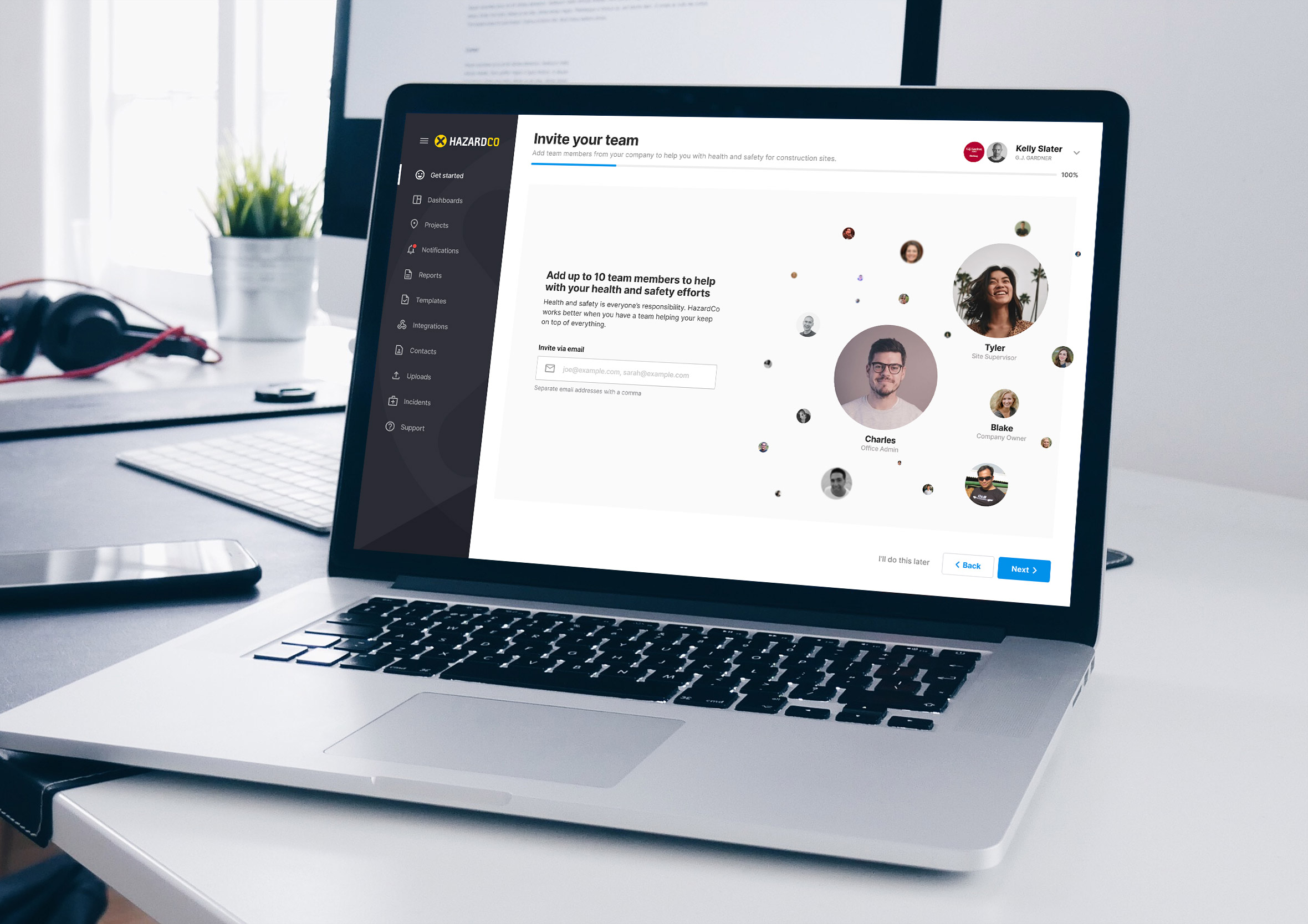 Greater transparency onsite
The classic saying "Health and safety is everyone's responsibility" is at the core of everything we do. The feedback we got from Site Owners was they wanted greater transparency of which trades and people were onsite. With the ability to search/filter by person or company, you can quickly check in with them to make sure they're okay and have everything they need.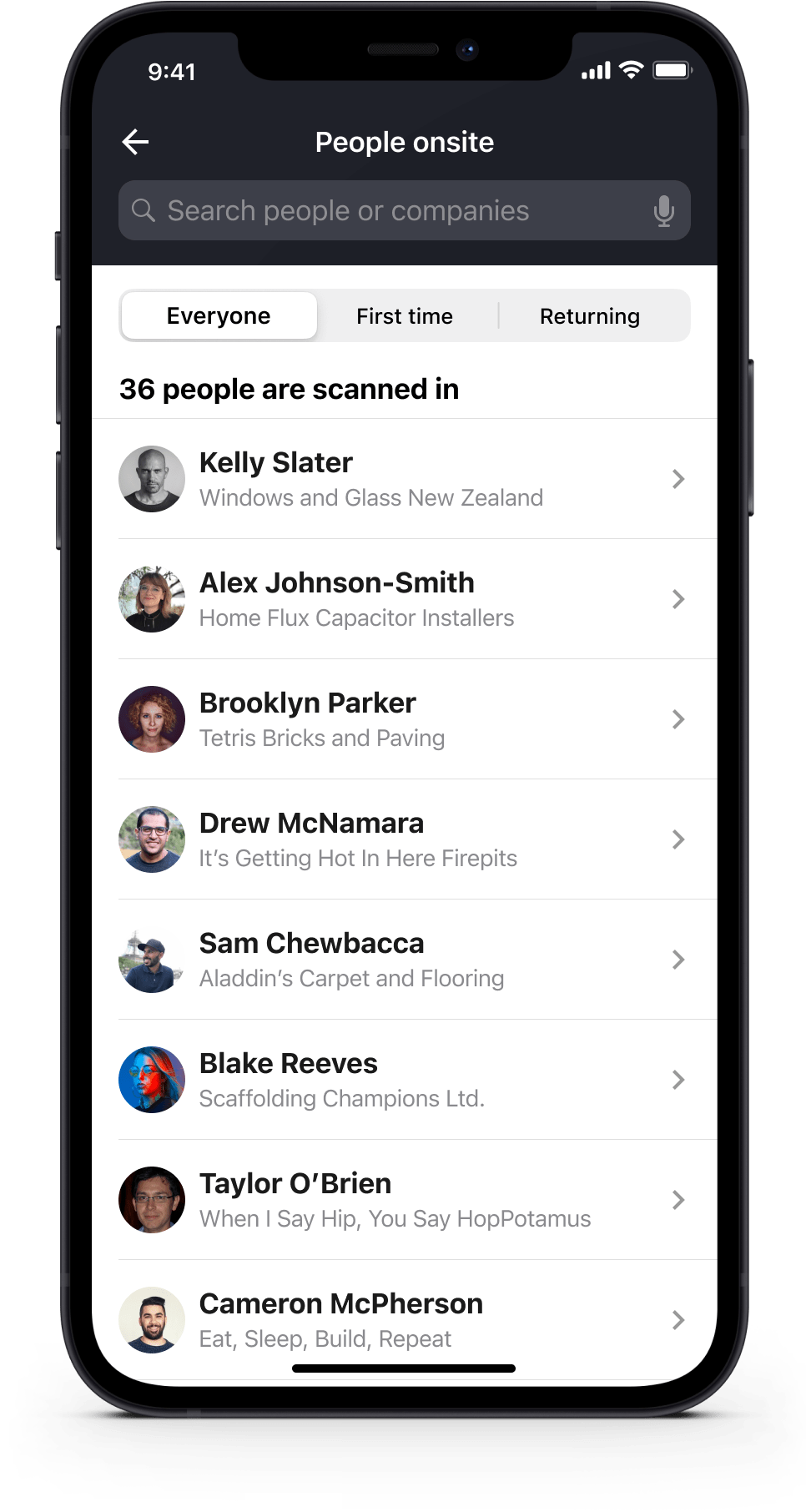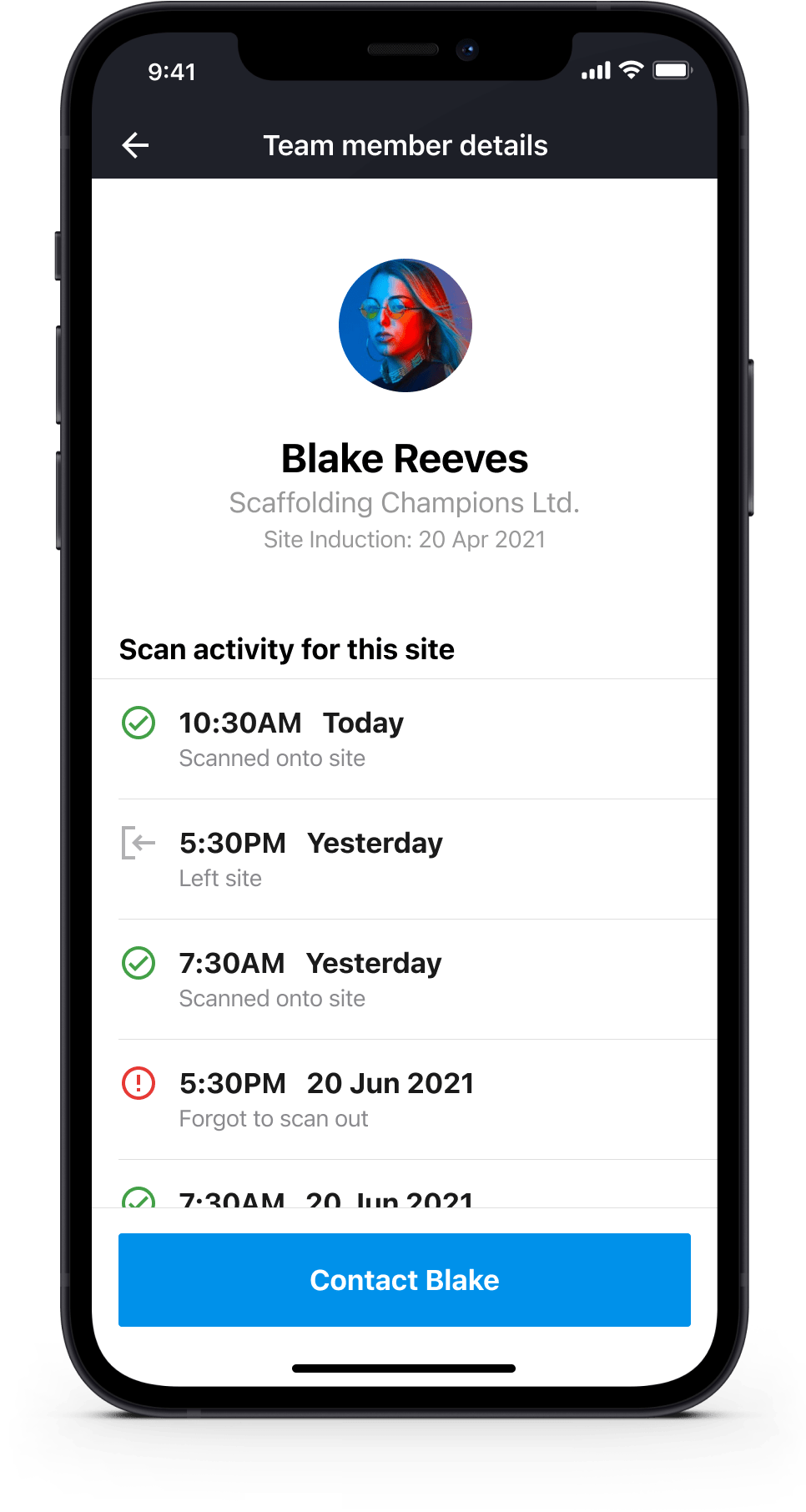 ---
Digital signatures and accountability
Everyone needs to pitch in to keep themselves and others safe on site. Part of this is agreeing on how to approach work, putting safety measures in place and holding people accountable for their actions. Education (such as Toolbox Talks) plays a huge part in improving health and safety culture and preventing incidents.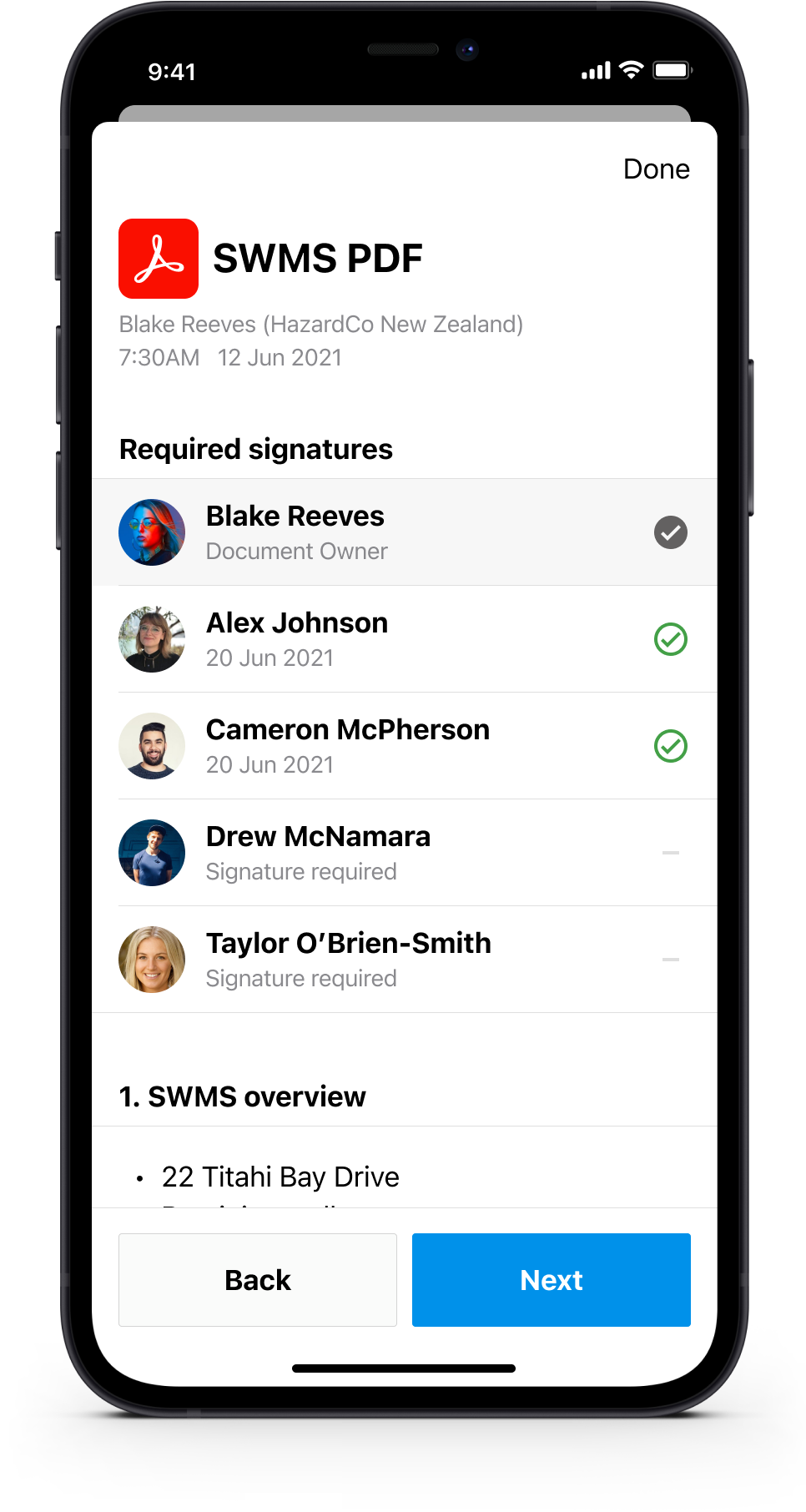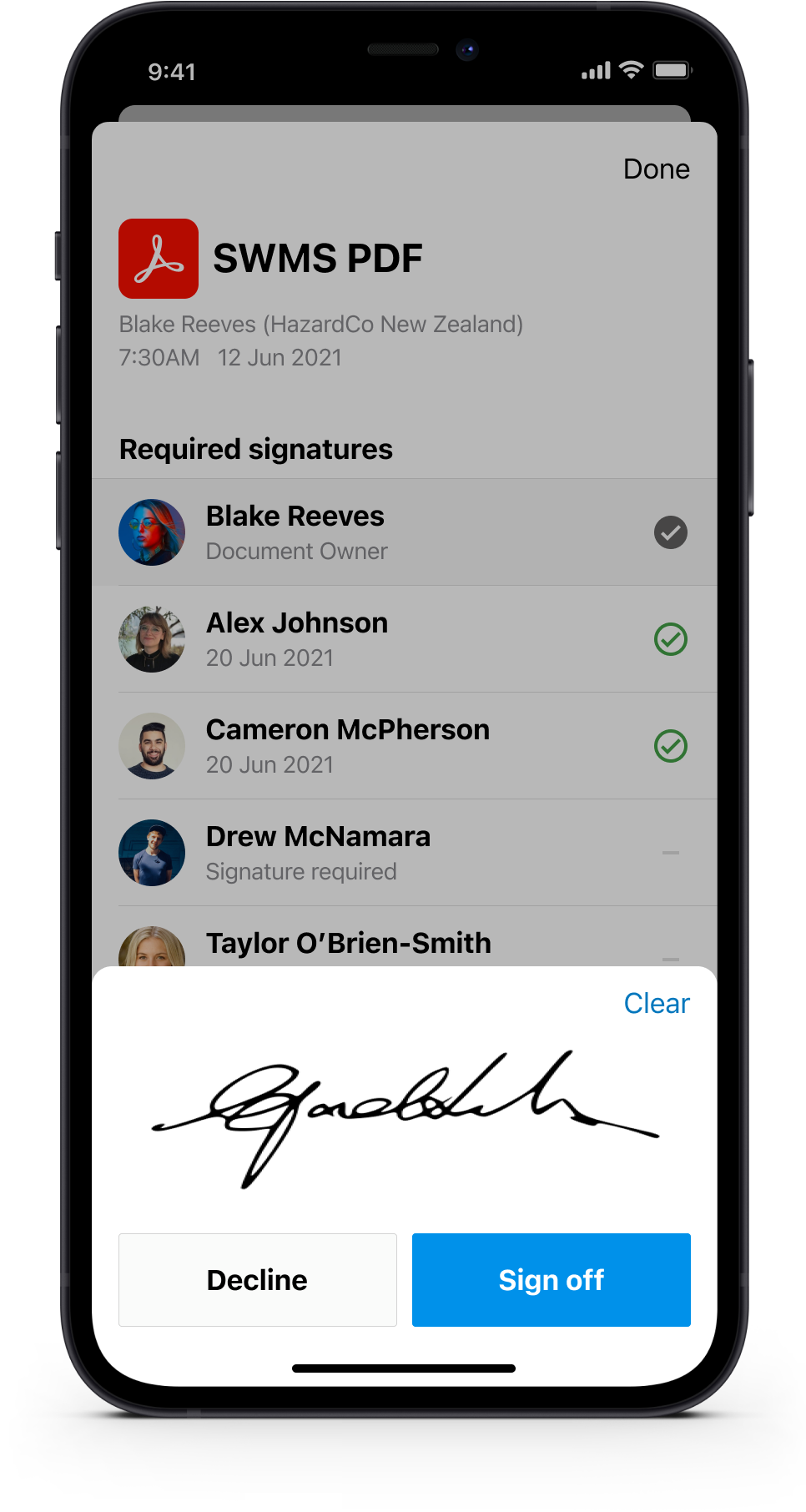 ---
Reduce the need for paper
Construction sites are notorious for the amount of paperwork they generate. This is a good thing in regards to keeping people safe, however, paper is at the mercy of the elements (e.g. dust, wind, dirt, mud and water) and can easily become damaged or misplaced. Having access to all the documents you need via the app makes finding what you're looking for a breeze.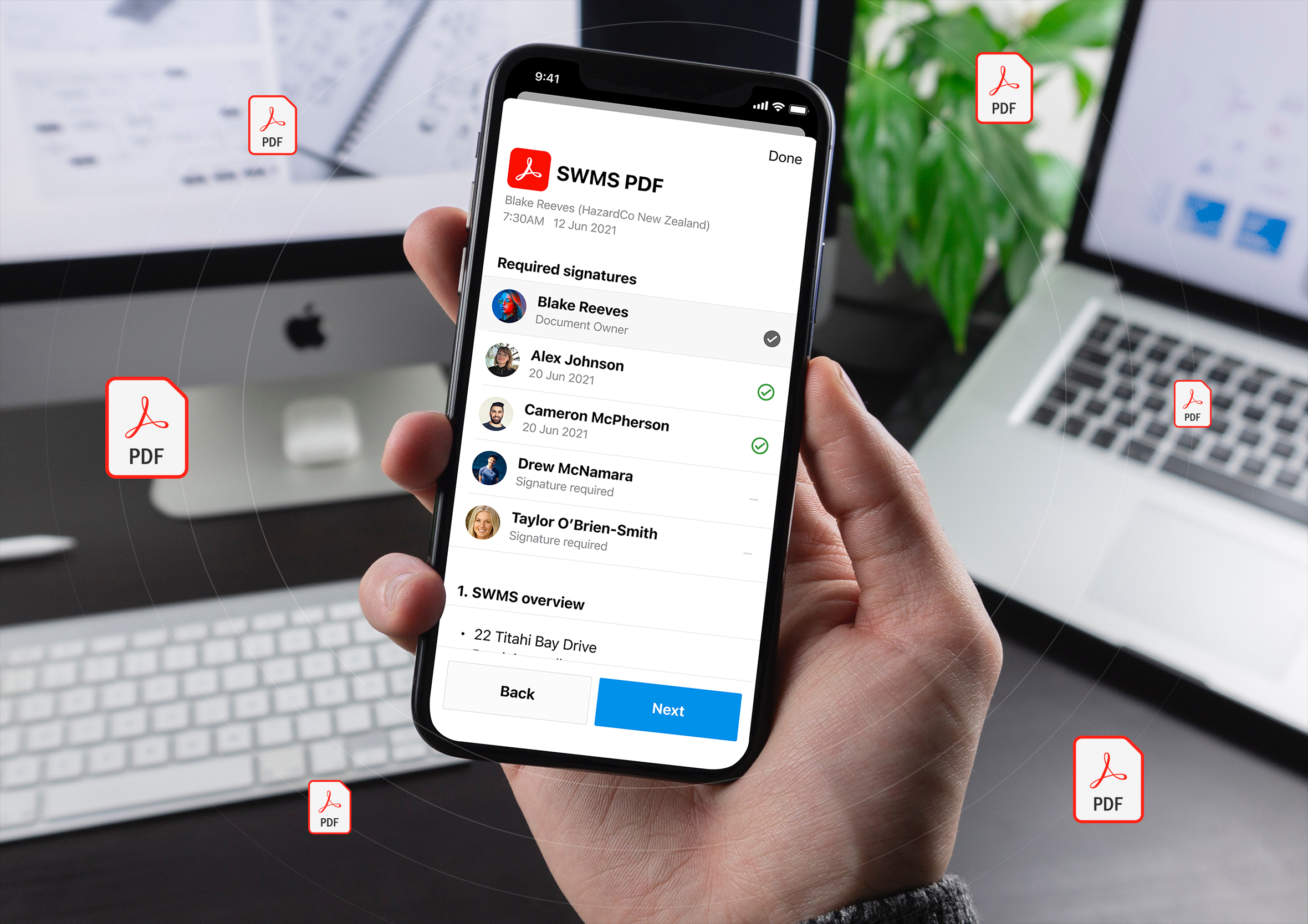 Let people know what's going on
When things don't go to plan, tell customers what happened, why it happened and what they can do to try and resolve the issue themselves. Success and failure screens are a great opportunity to provide context and next steps on how to resolve a potential issue without the need to contact support. I'm a huge fan of the design trifecta (e.g iconography, colour and text).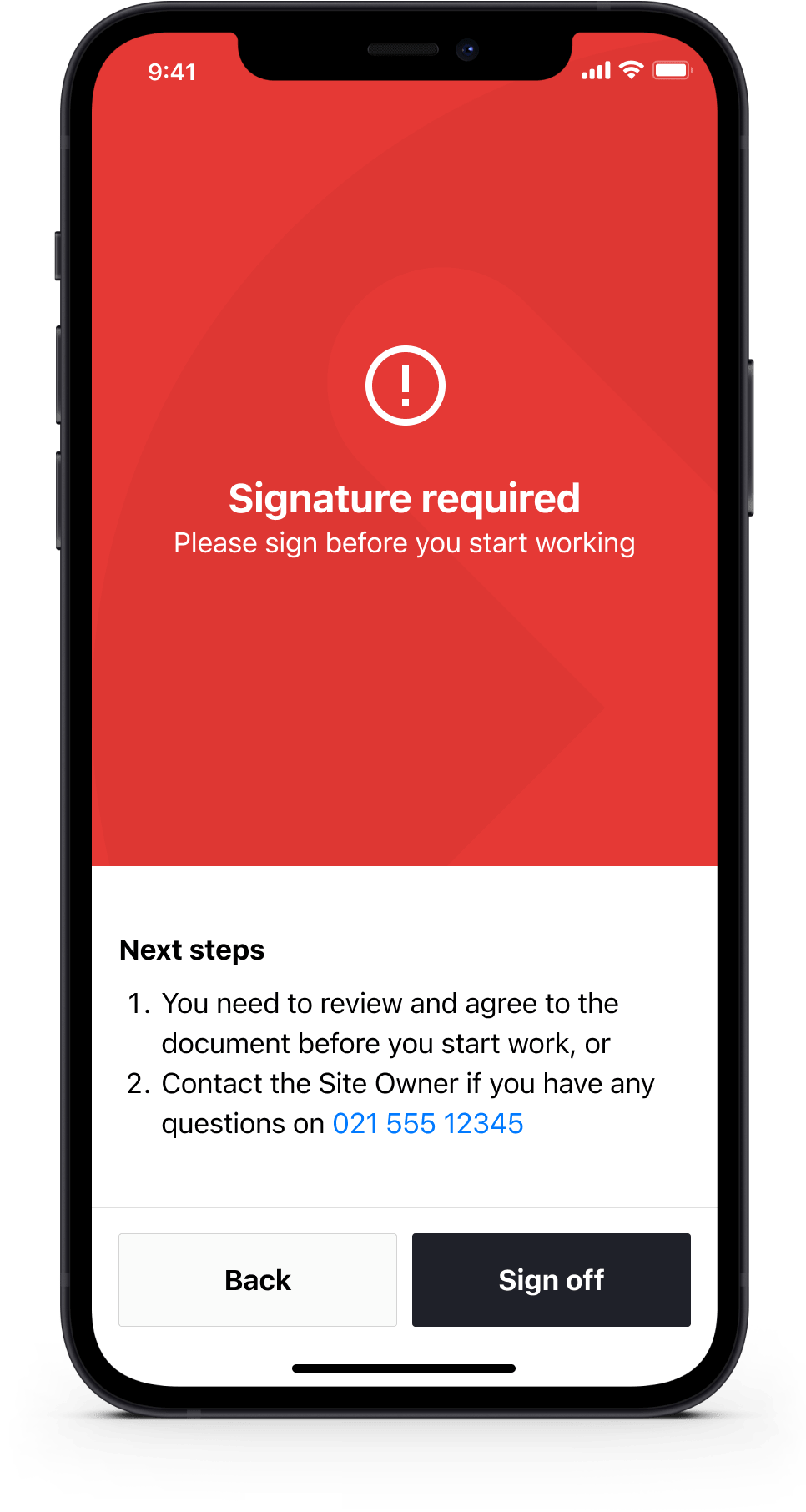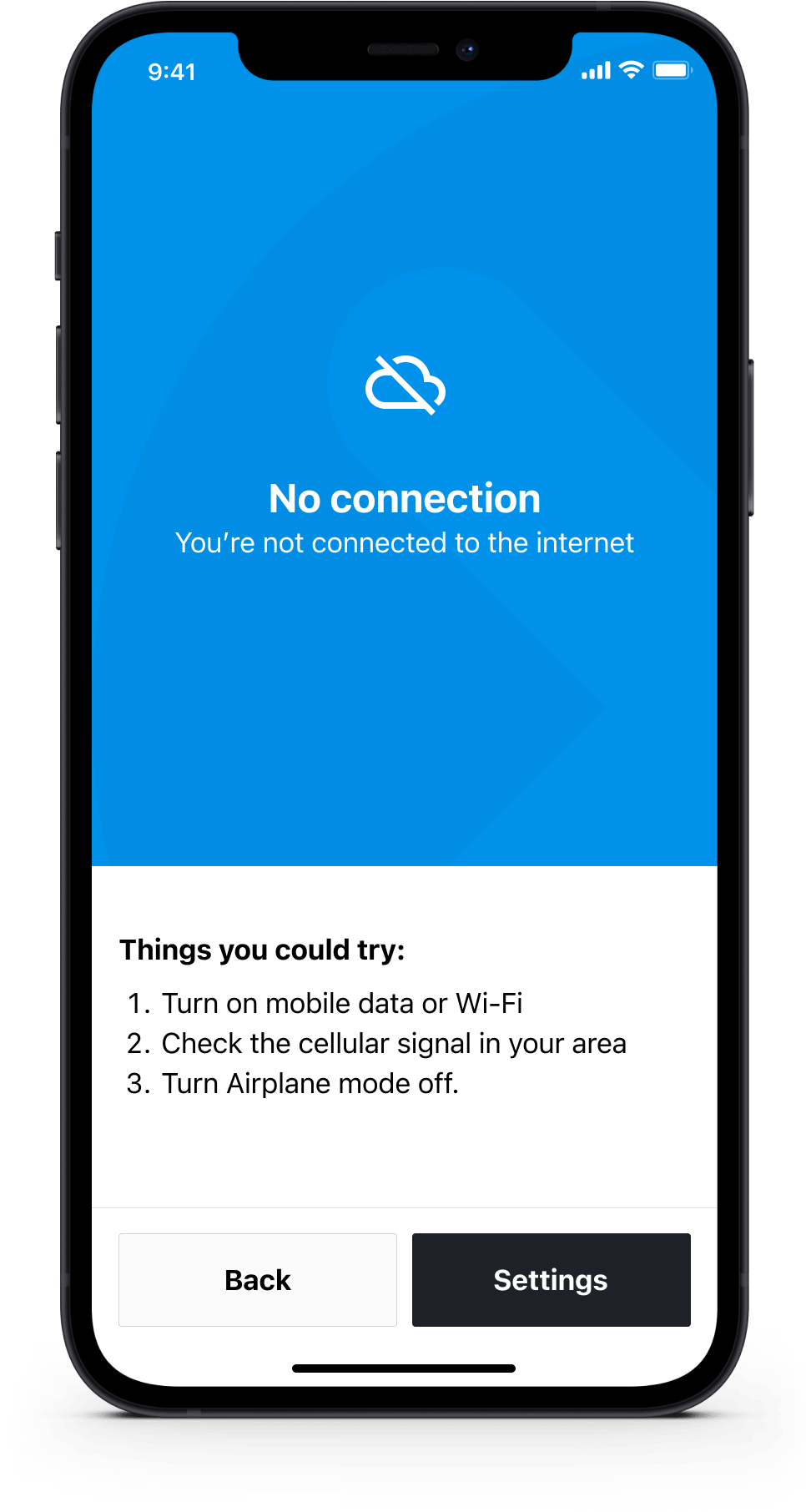 ---
Notifications and reminders
On busy construction sites, it can be tricky to remember the one hundred and one things you need to do. We designed the app to do most of the heavy lifting for you. You can get notifications and reminders on what needs to be done at each site, so important tasks don't slip your mind.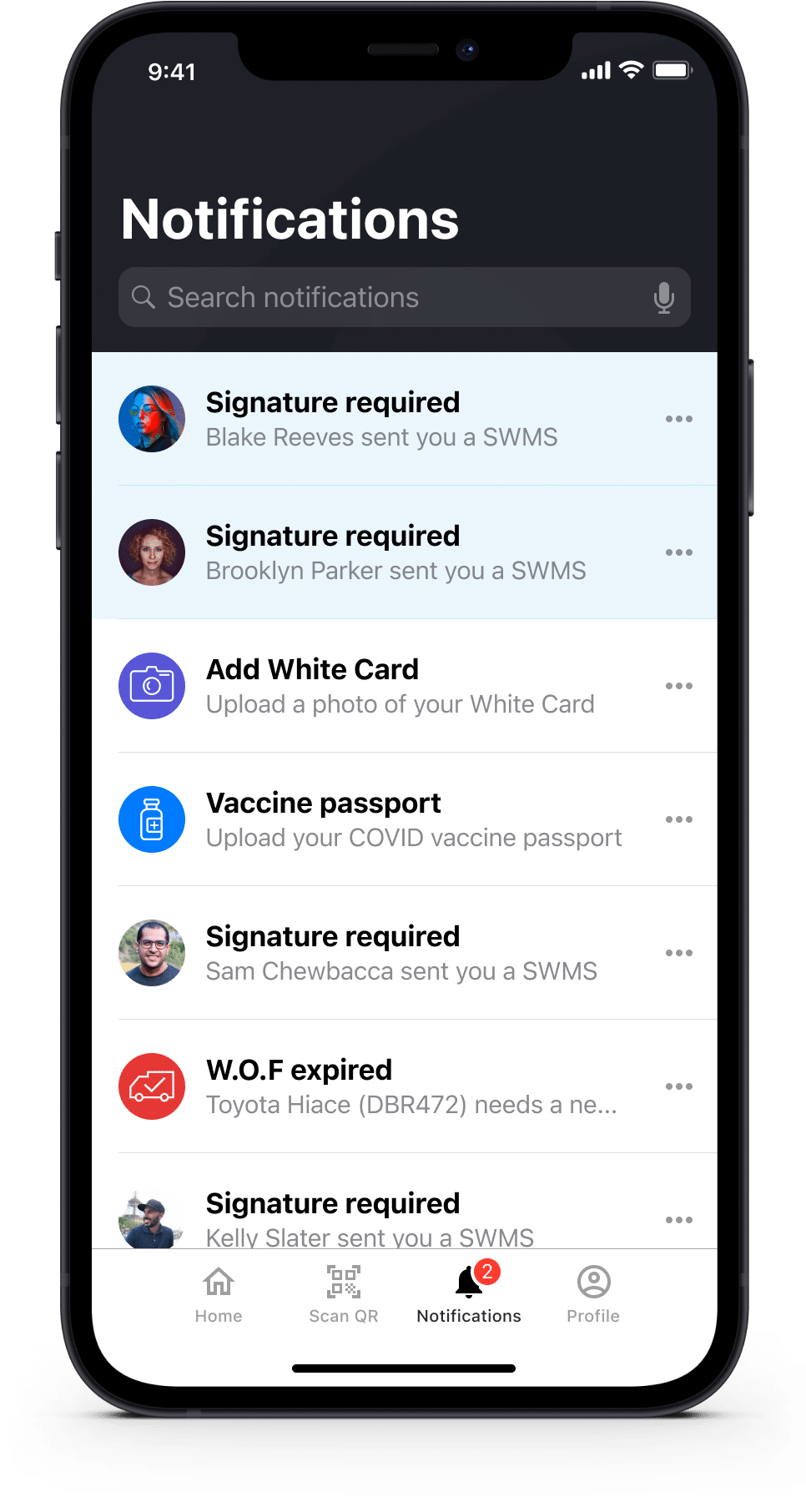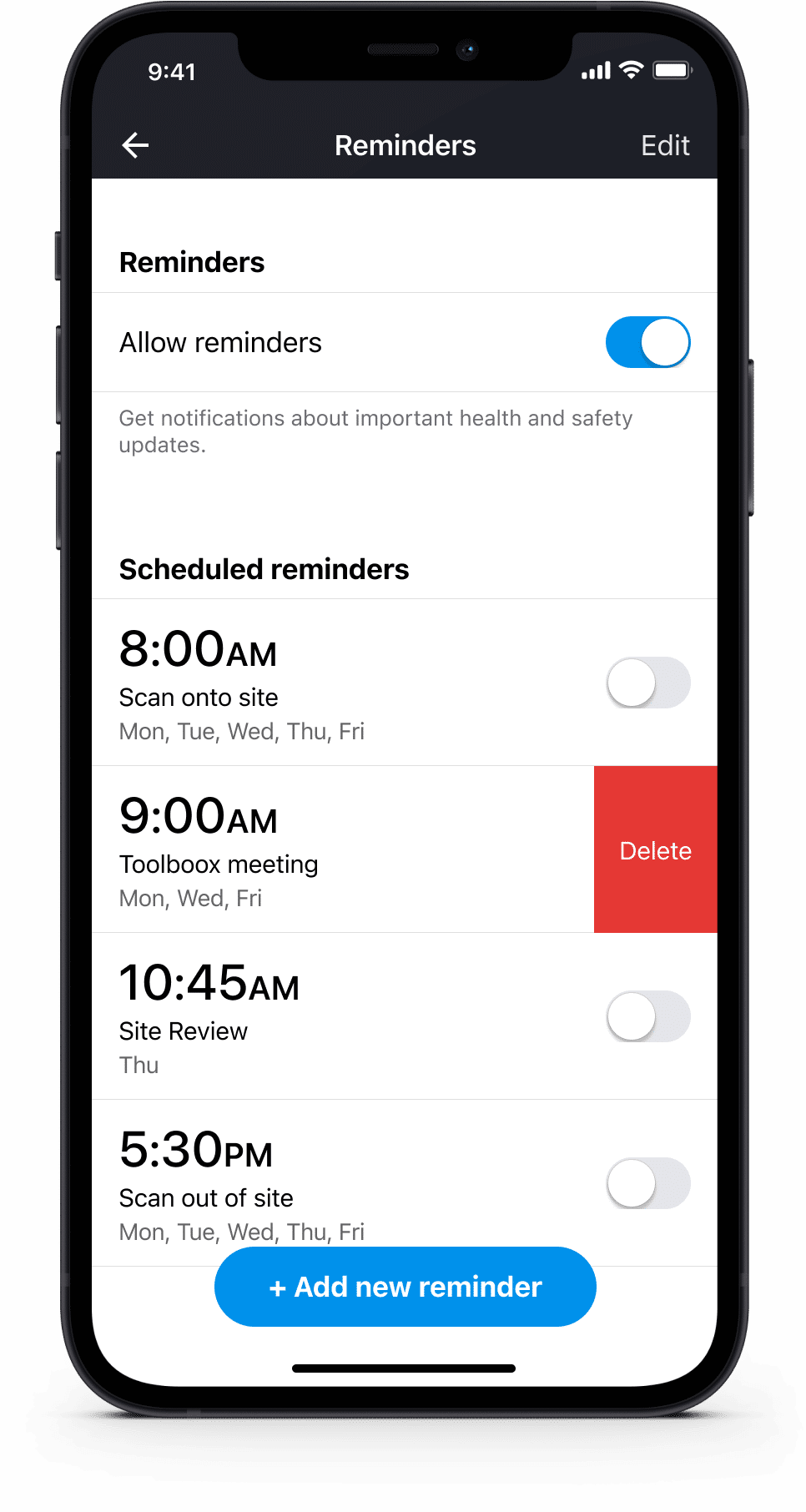 ---
Streamlined forms
In the construction industry, historically there's always been lots of forms to fill out. Reevaluating our content, drastically reducing word count and making forms more visual helped to increase understanding of what was being asked and minimised the time to complete forms. We also introduced templates to speed this process up even further.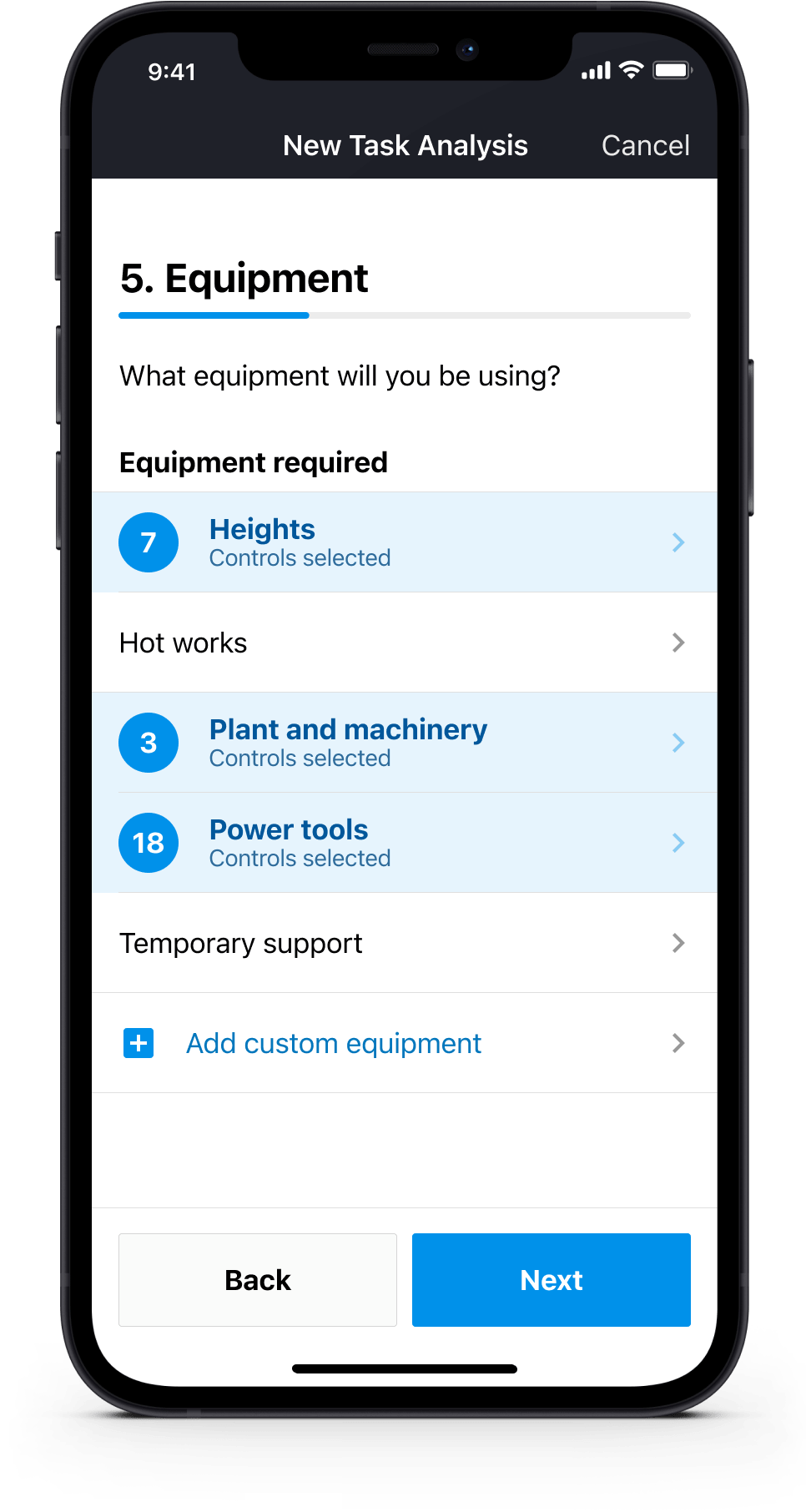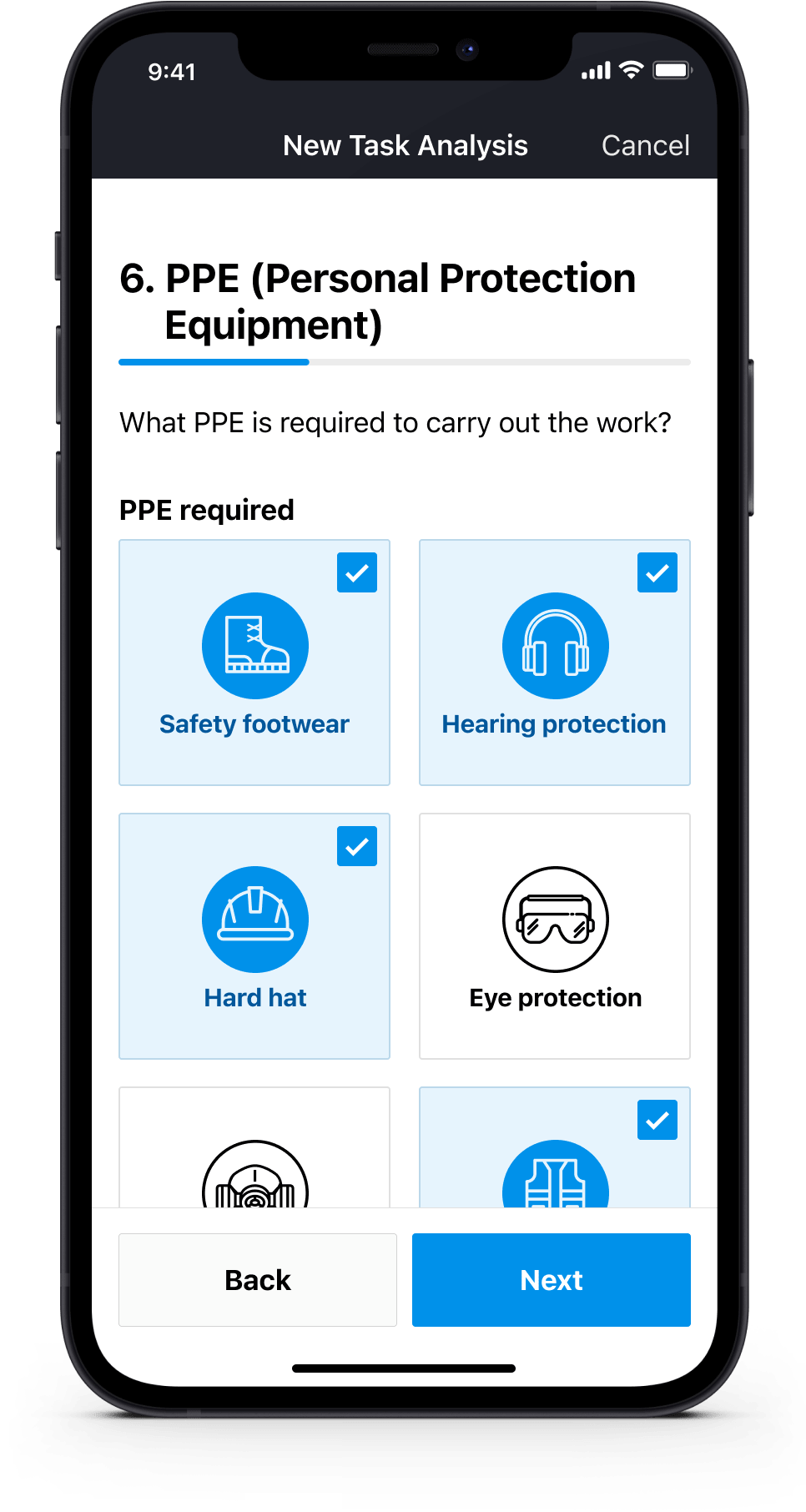 ---
Extend with integrations
By partnering with other software companies we were successfully able to extend the functionality of our health and safety platform. Integrations such as contractor management (ensuring people are qualified to do the job), dashboarding, reporting and project management allowed our customers to manage their worksites with greater confidence.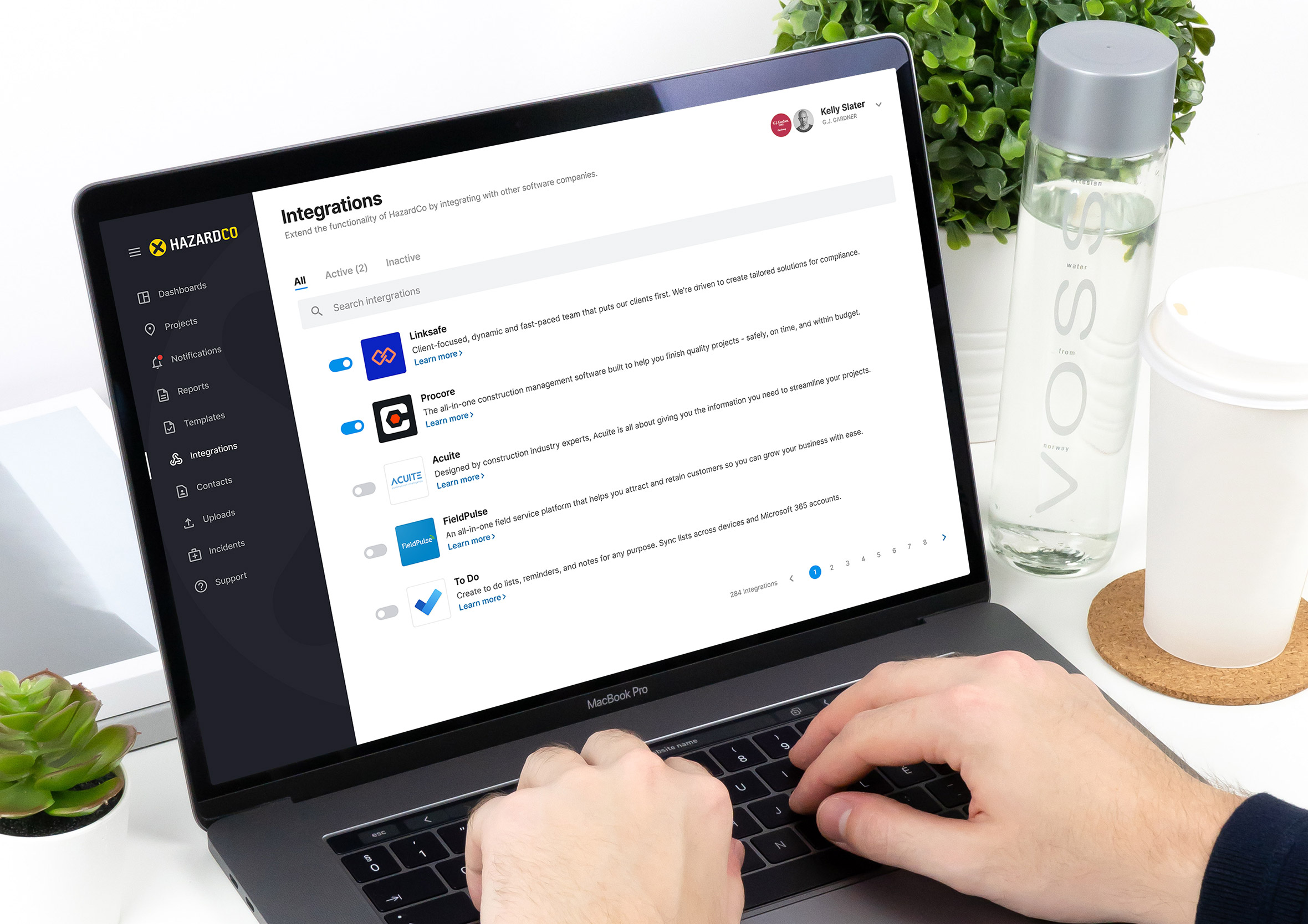 Monitor and manage activity
All reports completed via the mobile app are automatically uploaded to the cloud and can be accessed onsite or back at the office. In the unlikely event of an audit, you will have a digital paper trail with names, dates and signatures at your fingertips. HazardCo support is only an email or phone call away if you have any questions.