Dashboard graph view
The six various graphs show a live preview of the actual data, when you tap on a thumbnail it takes you to a dedicated page to provide you with more detail and relevant full-sized graph.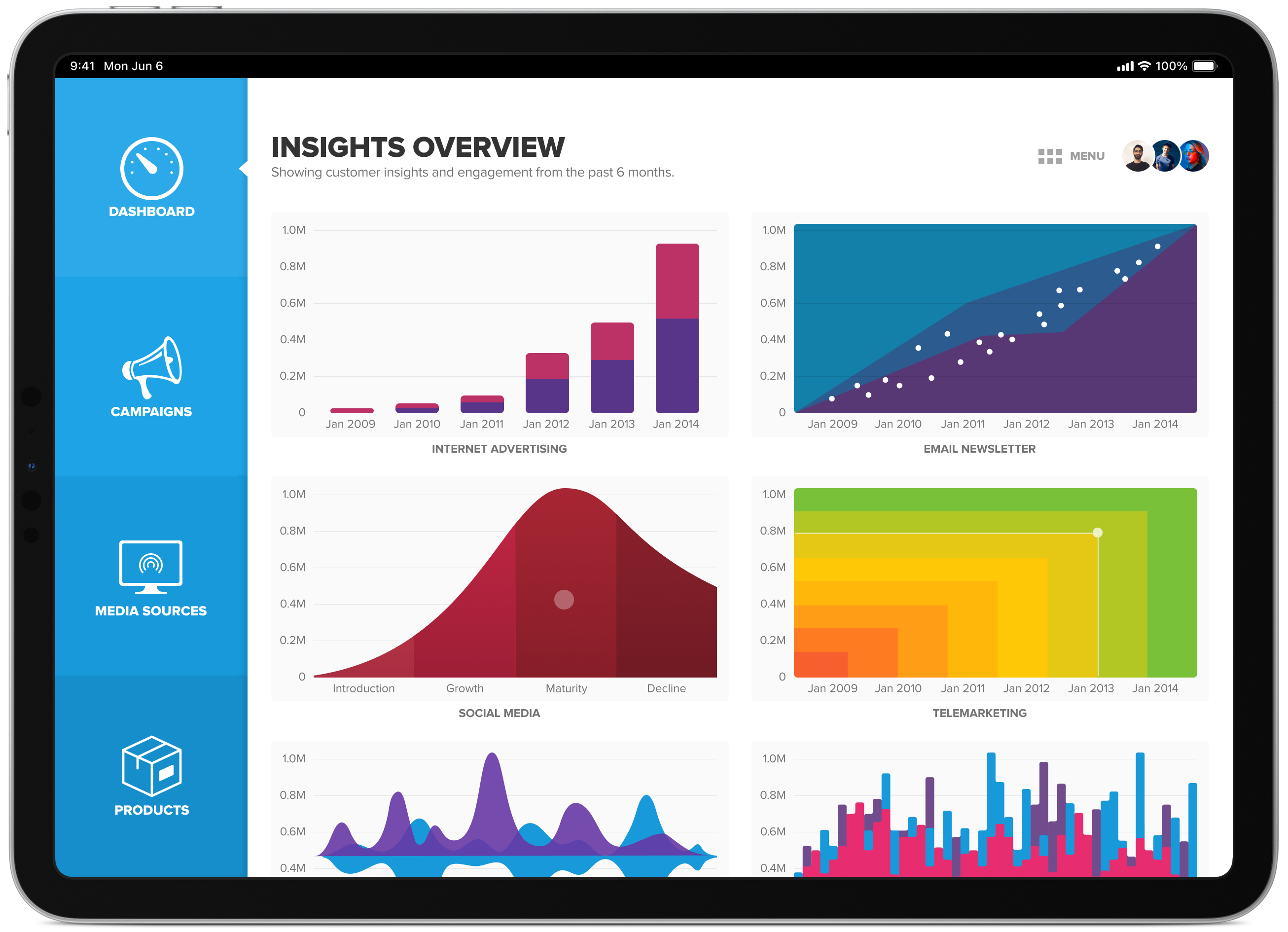 Dashboard alternative view
Like most dashboards how effective they are comes down to how quickly you can find the necessary information to help you make quick/well informed decisions. The quick view provides data analytics to allow people to do just this.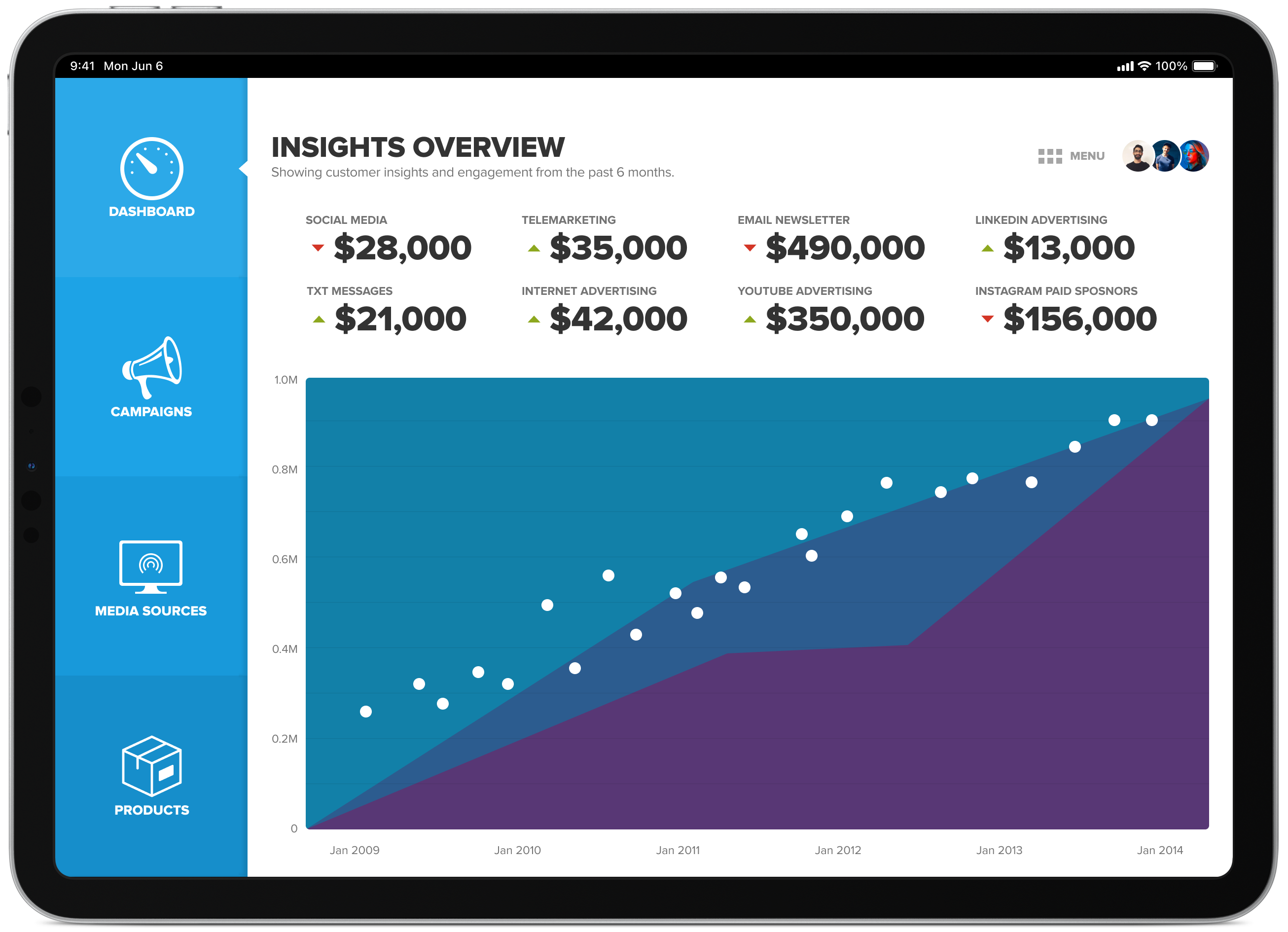 Campaign details view
Here you can view all active campaigns and get a general feel for how well they're performing. This simplified view allows you to tap on the campaign you are interested in to bring up more detailed information about a particular event.
Media channels summary view
This page provides a breakdown of the various media channels and allows people to track their progress and get feedback on how well they are performing.
Products view
An overview of how well products are tracking after the announcement of price reductions via the 6 main media channels.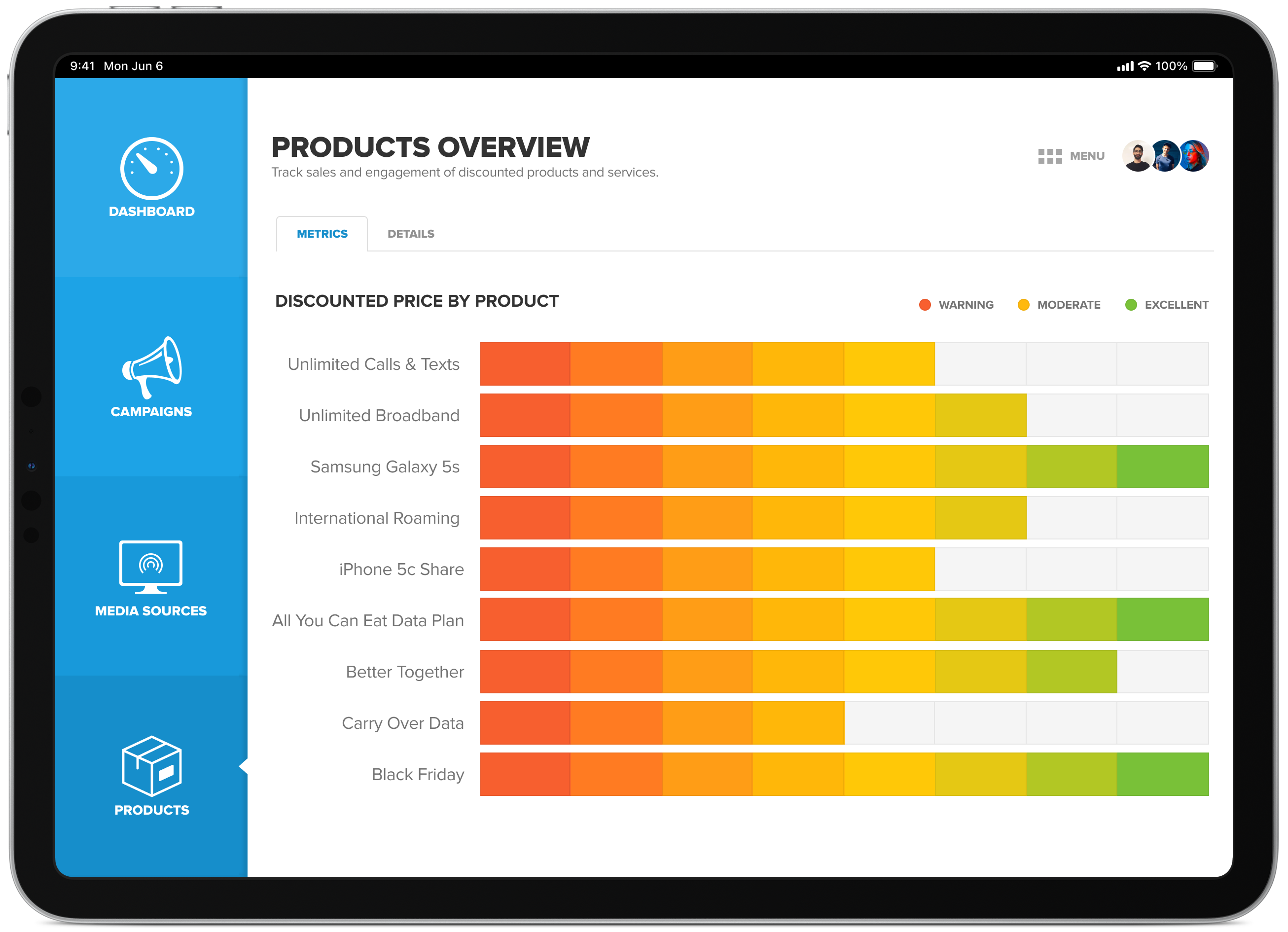 User interface elements
Here are a few of the user interface elements from the dashboard. These are a lot of fun to create and really help to keep a consistent look and feel throughout the product.